MozFest
With an increasing number of emerging digital artists and makers, and cultural organisations using technology to bring their collections to life, it's no wonder we're hearing about so many Arts Award projects connected to digital arts!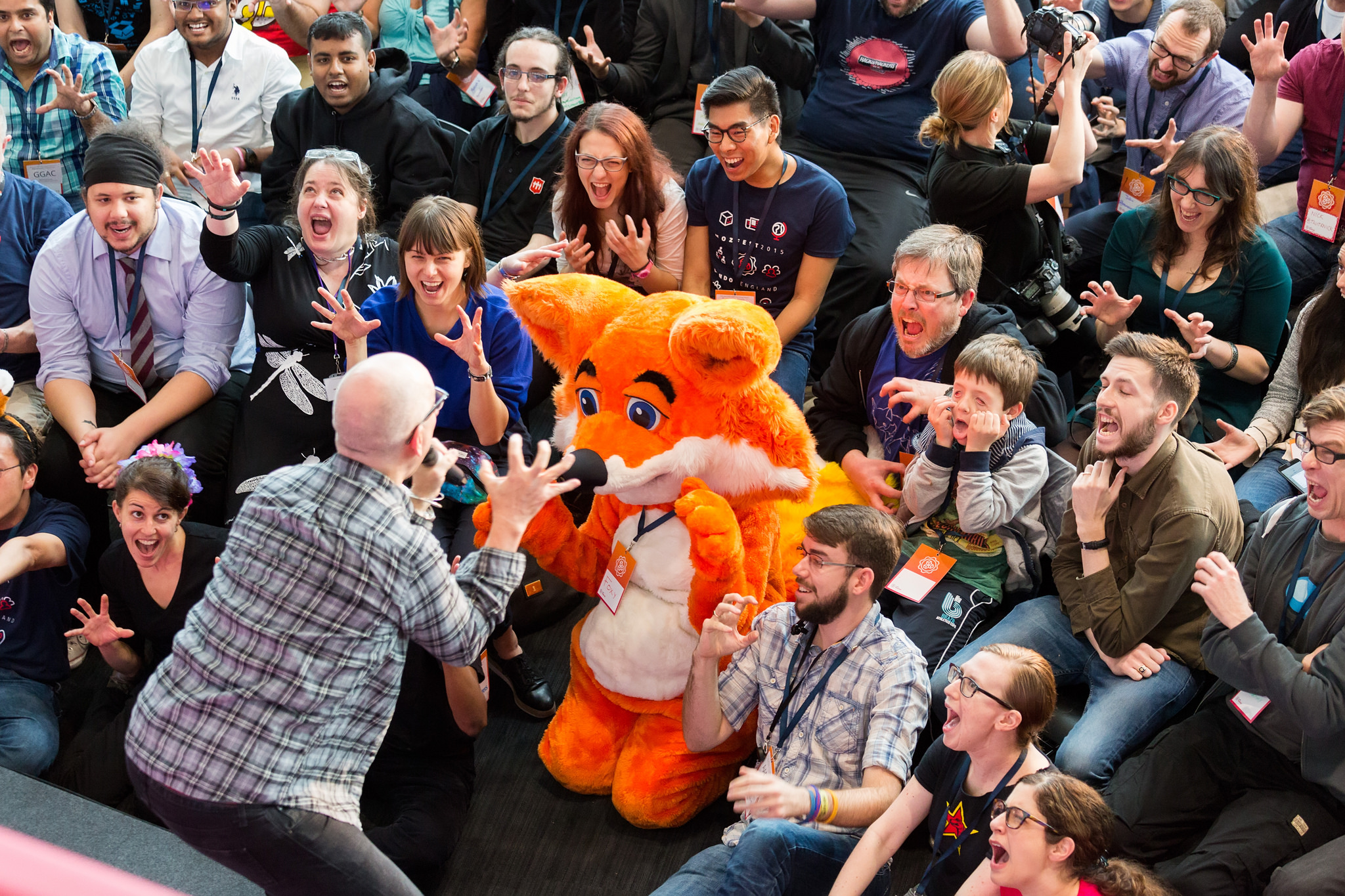 In 2016, Arts Award is focusing its digital activity around MozFest. This annual digital festival is hosted by the Mozilla Foundation and will take place in London on 29 and 30 October. We're inviting you to get involved: by attending the event with young people, or by taking the inspiration from our workshops to shape your own digital arts delivery for Arts Award.
Arts Award will be leading the Digital Arts and Culture space at MozFest. The space will feature hands-on workshops and demos that explore the relationship between art, technology and the web. Including music, animation, gaming, vlogging, digital design and VR.
To read more about our space, check out our blog. You can also watch a short film.
Getting involved
Young people will be able to complete Discover in a day at MozFest using a specially designed map to log their activity and the first 30 Discover journeys booked with us will certified free of charge. To register interest in your centre taking part in Arts Award Discover at the festival, contact julie.neville@trinitycollege.co.uk.
For young people doing all other Arts Award levels, there will be a wide range of opportunities that cover parts of their Arts Award journey. Here are some tasters:
Programming for game design

Virtual Reality and Augmented Reality, including our interactive festival trail with Gamar

Vlogging; with a chance to ask questions of a young emerging vlogger and Gold arts Award achiever

Literature, journalism, radio and storytelling for the digital age

Web animation and graphics using Scratch

Technical approaches to dance and drama

Making with machines and bots – featuring the BBC micro:bit and the Makey Makey

Digital music making with robots and assistive technology

Coming to MozFest
MozFest is located at Ravensbourne beside the O2 in London with good transport links by road and rail
With youth tickets at just £3 (under 18s) and educators going free, MozFest is an ideal opportunity for young people to immerse themselves in over 200 different sessions featuring digital technology, digital artists, makers and arts organisations.
Tickets provide access on both days as well as lunch, drinks and a goodie bag. Group tickets can be booked through this link. Schools and youth organisations that need assistance with ticket costs can contact festival@mozilla.org, remember to state that you are an Arts Award centre in your email.
For further information about attending MozFest, contact julie.neville@trinitycollege.co.uk
In need of further inspiration?
Look out for our MozFest Fringe activities taking place at Arts Award centres across the country in September and October. Each centre will be telling us about their digital arts plans, how they link to each part of the award and sharing their top tips for delivery through digital arts with you. Keep an eye on the Arts Award blog for more info.