Invitation to Tender (Good Growth Hub) CCIAG Programme
Careers Coaching, Information, Advice and Guidance programme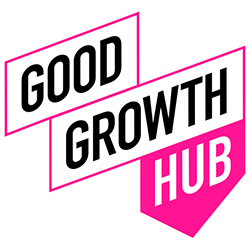 As lead operator for the Good Growth Hub, A New Direction is pleased to announce a tender opportunity for an expert partner to deliver the  Careers Coaching and Information Advice and Guidance (CCIAG) service. We are seeking to commission an agency to deliver the CCIAG scope of work in this first year of operation and invite expressions of interest from organisations who have knowledge, expertise and experience of supporting cohorts of young people to progress into paid work within the creative and cultural sectors.
CCIAG will support participants to apply and interview for jobs and training opportunities, through industry specific coaching, application support and more.
Download the Tender documents for more context about the programme, summary of key deliverables, scope of budget and timelines and process for expressions of interest.  
Download the Tender document (Word)
Download the Tender document (PDF)
How to bid
Bidders should send submissions to Deborah.Mayaki@anewdirection.org.uk by 9am on 25 June 2021