Arts Award London Network
Creative organisations & freelancers looking to develop their Arts Award offer are invited to join A New Direction's new online network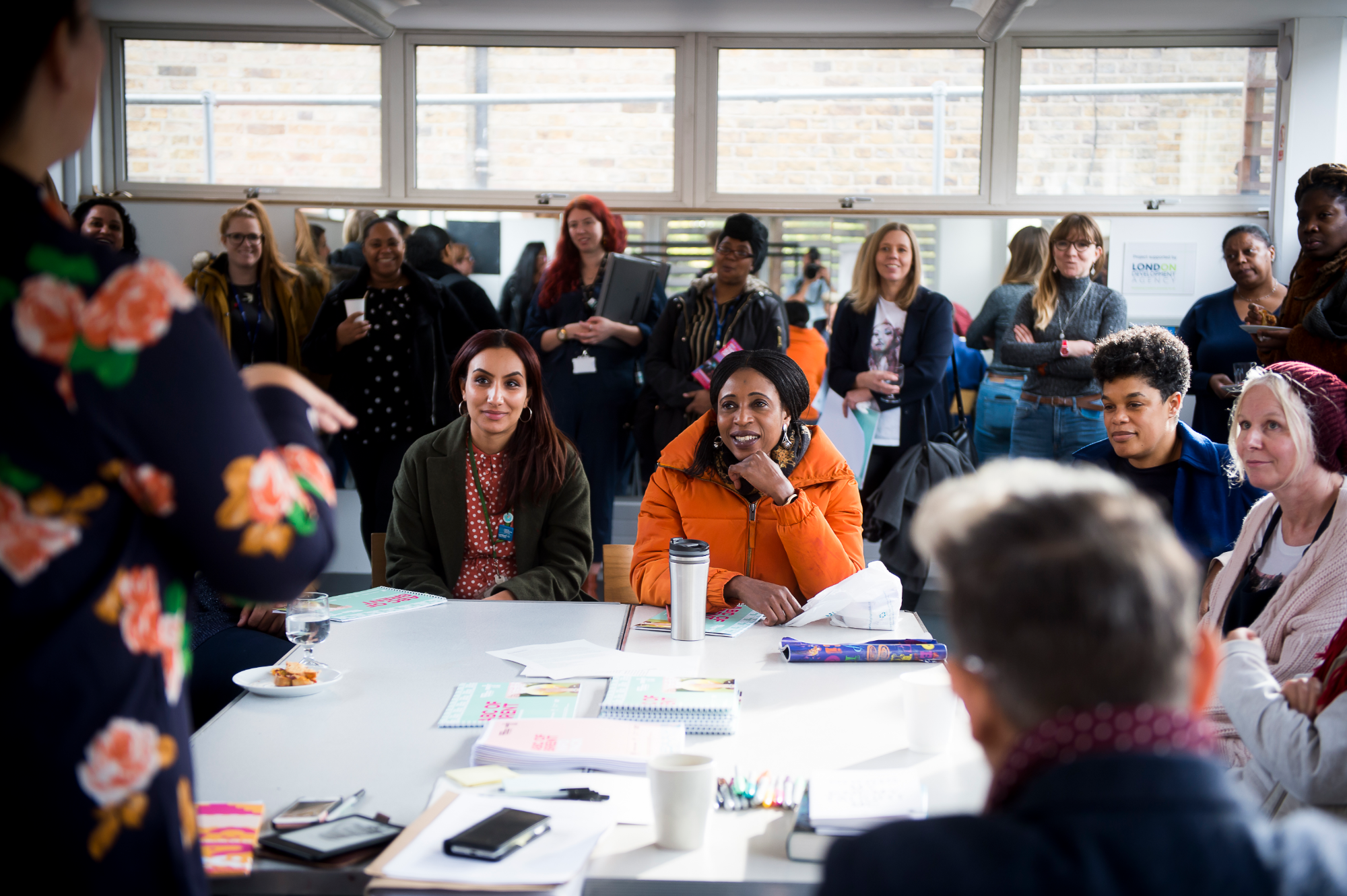 With six monthly meetings and an online workspace hosted on Slack, our Arts Award London Network will offer a space for networking, new ideas and nurturing creativity. There will be support and signposting on training and delivering Arts Award at all levels, along with workshops on how to effectively embed Arts Award into current and future projects and models of working.
Network meetings will be a mixture of presentations from A New Direction, young advocates who have completed Arts Award, organisations excelling in Arts Award, and industry experts sharing their practice and ideas, as well as group discussions, creative planning and networking time.
The sessions will aim to be responsive to the needs of those who join the network, allowing the group to grow and evolve as the programme develops.


What to expect
The network will support organisations and freelancers to build partnerships by connecting with their local Music Education Hub, Local Cultural Education Partnership and cultural venues. It will also enable freelance artists and facilitators to build relationships with new organisations.

In the final session, taking place in June 2021, A New Direction will also invite along our network of teachers – giving organisations and individuals a chance to pitch their Arts Award projects and establish new schools partnerships.

The network will provide a space to plan new ideas, refresh existing projects, and pitch new partnerships alongside other experienced creatives. There will also be a chance to consider how Arts Award and creative activities with young people continue to develop and adapt to COVID-19 – with a particular focus on blended digital and in-person delivery, as well as the need/desire for low tech and screen free options.

Those in the network will be encouraged to share, problem solve and creatively collaborate within the sessions and via the online workspace.

A New Direction will share case studies of successful Arts Award projects and platform examples of outstanding creative practice.

Visiting industry professionals will also take part in panel discussions and presentations to inspire new and developed practice. This will provide an opportunity for skill sharing and personal professional development.
The network will meet between January and June 2021 on the last Thursday of each month from 3pm – 5pm. We hope that network members will be able to attend all meetings in order to develop meaningful and long-term partnerships, however, we understand this is not always possible.
Simply book your place at any of the upcoming meetings to join the network.
Book your free place below