Co-deliver a Creative INSET
We're looking for five cultural organisations to work with us on delivering full-day teacher INSETs in the 20/21 academic year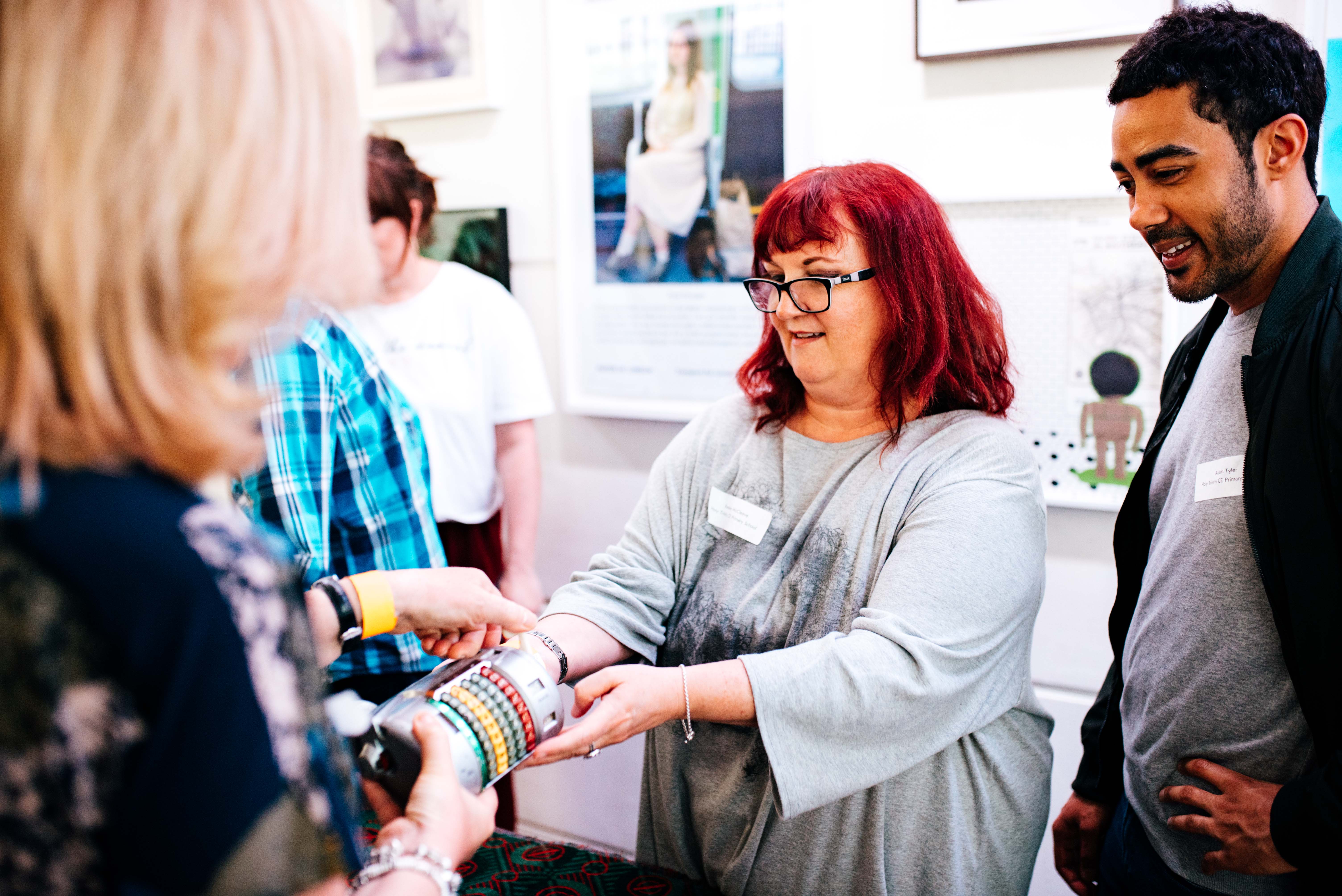 A New Direction's Creative INSET Programme offers a series of free, full-day CPD sessions for teachers working in primary, secondary and special schools in London.
We have developed a co-delivery model for the programme, which benefits schools by introducing them to the broad cultural sector offer in London, as well as supporting them with Artsmark and its wider benefits.
This co-delivery model also benefits cultural organisations, giving them the opportunity to connect with new schools and share details of their education offer.
The INSET gave us a brilliant opportunity to meet teachers from schools we weren't connected with and to build relationships for future projects. The teachers that we've met through A New Direction have been enthusiastic, curious and eager to learn and the INSET was the perfect introduction to each other and chance to share practice.

Francesca Duncan – Enrichment Coordinator, Punchdrunk
More info
A New Direction is looking to work with five cultural organisations, each to deliver one full-day INSET session in the 20/21 academic year (one per half term from November onwards).

Each session must:

Be suitable for teachers from primary, secondary and SEND settings (i.e. KS1 – 5)
Accommodate a group of at least 25 participants
Be a full day (around 9.00am to 3.30pm)
Include a focus on classroom skills in one or two artforms
Include signposting to school common key priorities (see below) where relevant.

Wherever possible, we envisage that the INSET will take place in the partner organisation's venue. Where this is not possible, A New Direction will identify and book an alternative venue.

A New Direction and the partner organisation will work together to agree:

The themes and skills to be explored in the session
How the session will map to Artsmark
A mutually convenient date and location
The timings for the day
The promotional text for the session

The delivery partner will

Devise and deliver INSET activities
Promote the INSET to their teacher networks
Co-deliver part or all the session with a partner school

A New Direction will

Attend the session to support delivery, particularly regarding Artsmark
Promote the session to their networks (Artsmark and non-Artsmark schools)
Handle all bookings
Evaluate the programme and share evaluations with the delivery partner
Provide a budget of up to £2,000 including VAT per organisation, see below (if you feel this budget is a barrier, please get in touch with us)

The budget needs to cover:

Venue costs
Staffing (including planning and delivery)
Catering
Resources
If partnering with a school, cover costs for the teacher co-delivering

A New Direction has identified the following common key priorities for schools:

The impact of the arts on learning across the curriculum and on raising standards
Teaching for creativity
Using the arts across the curriculum, particularly in core subjects (e.g. literacy)
Health and emotional wellbeing, whole child development
Narrowing the gap, e.g. students eligible for pupil premium, BAME students
Inclusion and access
The development of transferable skills
Developing learning character
Embedding spiritual, moral, social and cultural developmen (SMSC)
Student voice and arts council/ambassador models

Please indicate which of these could be included in your session when you complete the EOI below (minimum one, maximum three).

Please note: as we are only able to work with five partners, we anticipate sessions being delivered with a spirit of generosity to other organisations in the sector – with signposting to other organisations in the artform or related artforms. Priority will be given to partners who have not delivered an INSET session with A New Direction before, not including Artsmark Connects events.

Artsmark

The purpose of the Artsmark element of the programme is to advocate for the benefits of Artsmark to non-registered schools, and to support registered schools with ideas for delivery and evidence of impact. Any requests for support with Artsmark paperwork will be met by A New Direction.

The delivery partner must have an understanding of Artsmark, demonstrated by being a registered Artsmark Partner with a clearly formulated Artsmark offer on their website. You can express interest in co-delivering the Creative INSET programme without being an Artsmark Partner, but must commit to attending an Artsmark Partnership Programme Briefing by January 2021. A New Direction will also support Artsmark delivery within the session as part of the co-design and co-delivery process.

Partner organisations will be selected on the following criteria:

The proposed content is inclusive of all Key Stages
Content of INSET is clearly differentiated for SEND students
Open to all London schools
The partner organisation demonstrates commitment to the Artsmark Partnership Programme
Your organisation does not have to be an Artsmark Partner at the time of expressing interest, but you must make a commitment to become an Artsmark Partner if selected as a delivery partner. You will need to evidence that you have booked onto an Artsmark Partnership Briefing once selection has been confirmed
The partner organisation is able to work with a school to co-deliver their session, where possible

In selecting organisations to co-deliver the programme, A New Direction will also work to ensure that:

A range of art forms is represented by organisations throughout the programme (i.e. we will only deliver one INSET in any given art form)
Programming of dates will allow for one INSET session per half term