I Am At Tate Exchange Festival 2020
A unique celebration of creativity with D/deaf, disabled and neurodiverse young people
I Am At Tate Exchange Festival is a partnership between A New Direction, Tate Exchange and London special schools involved in our SEND Network. The festival empowers D/deaf, disabled and neurodiverse young people to explore their creativity. Young people have the chance to showcase their talents, leadership, ideas and opinions.

As we move into our fourth year of programming, this year will feature more youth-led activity than ever before. Taking the theme of 'Power' as inspiration, we will be working with students to help bring their ideas to life. Expect dance, music, craft, theatre, textiles and so much more! Come along and experience it for yourself. The space is accessible and everyone is welcome. The festival is also free to attend.
More information about activities will be posted soon. Sign up to our newsletter to stay up to date.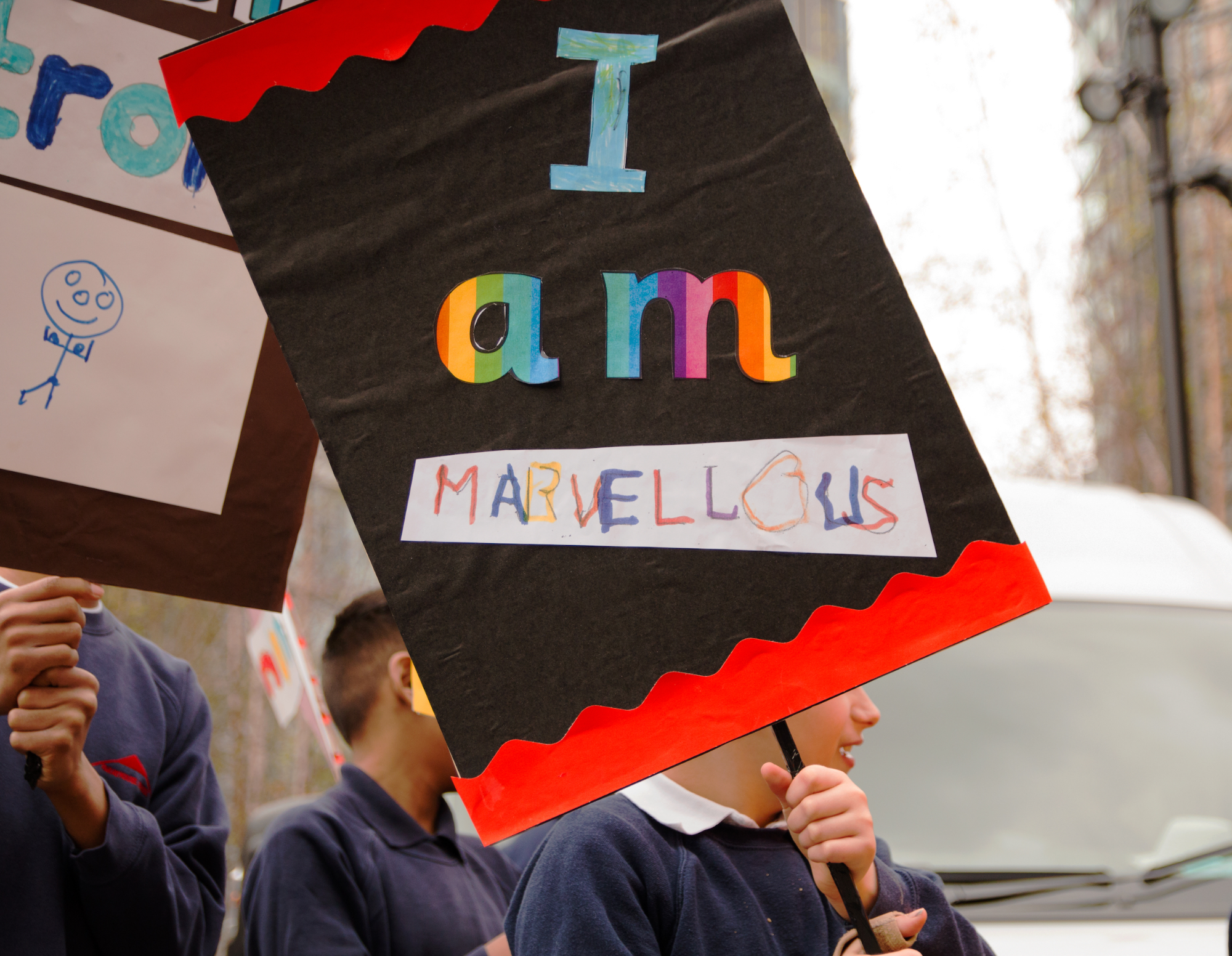 Last year we welcomed over 300 young people and 3,000 visitors into the space. For many students, the festival was the first time they'd visited Tate Modern. 77% of students also told us they tried something new during their visit.
find out more about the 2019 festival
We look forward to giving more young people their first gallery experience in 2020. Once again, we will demonstrate that children of all abilities can play an active role in London's culture.
Spending time at A New Direction's I Am Festival impressed on me what a truly wonderful initiative it is. Over the past three years its team have built something which is equal parts inspirational, educational, impactful and joyful, while still remaining inclusive and accessible for all. Seeing so many young people - many of whom who had not been to Tate before - having the time of their lives has been such an amazing and humbling experience. In a time where increasing numbers of students with SEND are being forgotten, projects like the I Am Festival are only becoming more vital, and we at Tate are immensely proud to play our part in it.
- Frances Morris, Tate Modern Director