Brent 2020 Learning Resource
Welcome to the ABC of Brent!
Brent London Borough of Culture 2020 will be an exciting and inspiring year of activity celebrating the creativity, culture and community of Brent.
A New Direction have produced this learning resource in collaboration with the Brent 2020 team and educators from schools and educational settings across Brent. It contains creative activities designed to help educators connect children and young people with their local area, their heritage and their hopes for the future.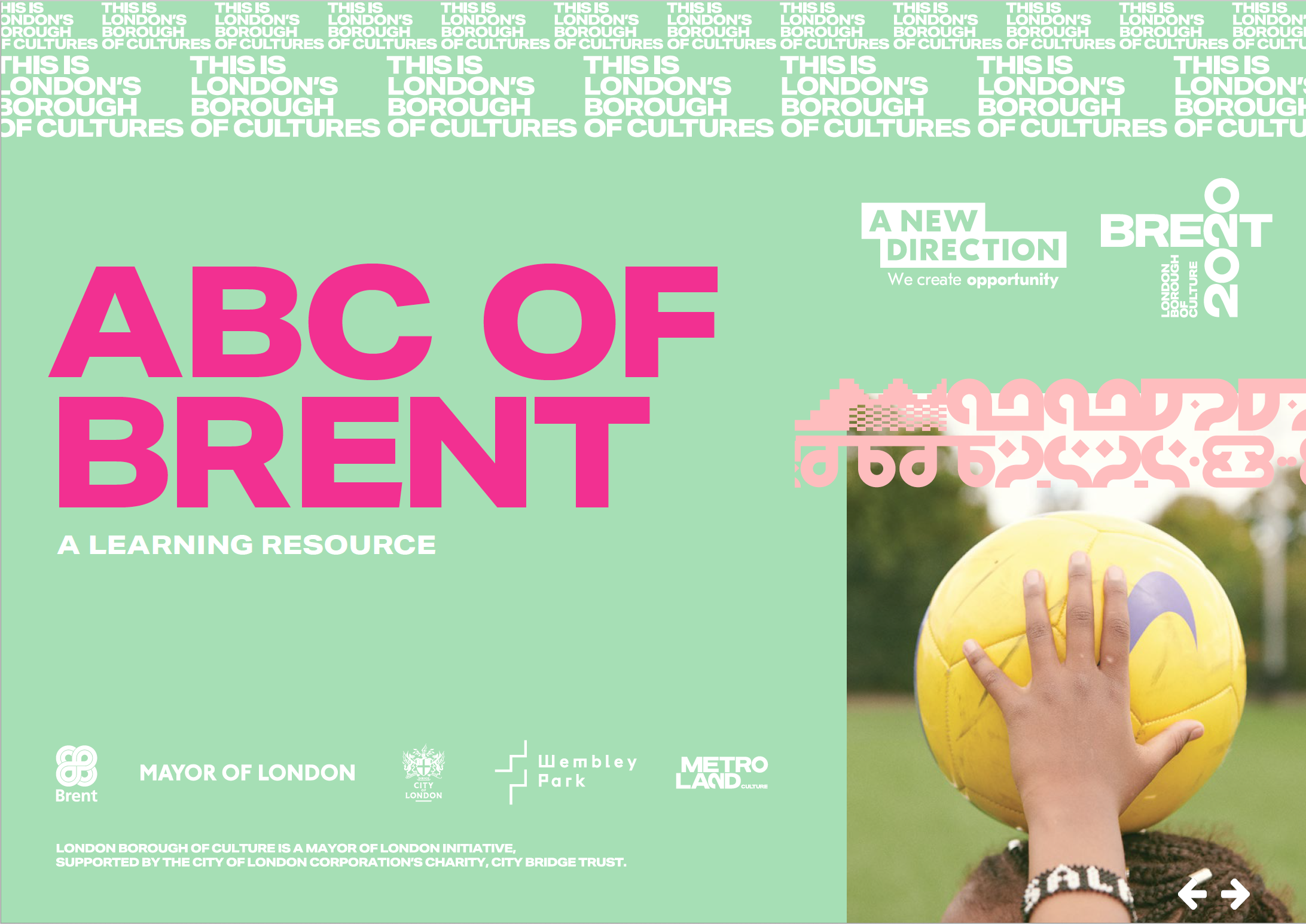 We have created an inspiring, accessible range of activities that offer starting points and prompts, rather than step-by-step lesson plans. We hope this will enable you to add detail to activities or to simplify them according to your particular setting, and to make more meaningful connections with your children and young people.
Brent educators have selected activities in each section that may particularly suit Early Years Foundation Stage (EYFS) or children/young people with special educational needs and disability (SEND).
Throughout 2020 there are lots of opportunities for schools and settings to engage with the LBOC programme, find out more here.
If you would like to dive deeper into the history of Brent during the London Borough of Culture, visit Brent Museum and Archives' website to find out more about the history of Brent, and access over 20,000 images of Brent via the online catalogue. You can also find details of assembly presentations, workshops and loans box hires to support your London Borough of Culture learning opportunities.