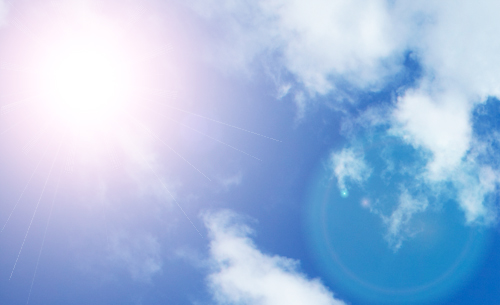 From workshops and festivals to classes and events, young people will have the chance to immerse themselves in the exciting world of arts & culture in London.

Our selection includes:
1. Drama and theatre for young people
The Arts Educational School London is offering courses in drama, storytelling, games and activities aiming to cultivate the interest of young people in theatre. The invitation is open for people as young as 4! Click here for more information

2. Summer courses at UAL
The University of the Arts London is offering a wide range of courses in subjects including Fine Art, Media Arts, Theatre & Performance and Fashion & Textiles. The University also has different available courses for 13 - 15, 13 - 17 and 16 – 18 year olds. Click here for more information

3. London Dance
London Dance, a website specialised in providing dance information for London, has launched a comprehensive guide of some of the Summer Schools available for young people. Ballet, contemporary dance and street dance are just a few options. Click here for more information

4. Step Live 2013!
If your passion is dancing, there's an exciting event coming that will bring together over 400 talented young dancers from schools participating in the Step into Dance programme, that has taken place in 32 London Boroughs and Essex. Click here for more information

5. Camden Summer University
A broad range of courses available for young people (aged 13-19) that live or go to school in Camden. From oil painting, film making to dancing classes and other performing arts, the courses will give them the opportunity to gain valuable accreditation for the new skills they learn. Click here for more information

6. Family Fun Fridays
Every Friday in August The Museum of Childhood will be hosting Family Fun Fridays which encourage children to get involved in arts, activities and games. Each week comes with a different theme. Click here for more information

7. Latitude Festival and Arts Award
This Summer Festival has become the first UK festival to be an Arts Award supporter organisation. The aim is to help young people at the festival achieve their Arts Award qualification by taking part in on-site arts activities in partnership with Culture Works East. Click here for more information
8. London Portfolio
The Photographer's Gallery is running a five-day summer school to give young participants experience in a range of genres, including portraiture, performance, studio and documentary photography. Click here for more information

9. Creative Media Camp 2013
The Ideas Foundation has prepared an intensive week full of creative arts for 14-19 year olds. Click here for more information

10. Music and Drama for young people
The Guidhall School Music & Drama, one of the world's leading conservatoires, is offering a series of courses over the summer including the Drama Summer School, the Creative Music Training Summer School and the Jazz Summer School. Click here for more information

(Image credit: Guidhall School of Music & Drama)
11. Shakespeare summer workshop
An annual workshop for 7-14 year olds to familiarise them with the works of the English poet and playwright. At the end of the workshop, the participants will be able to put on a play. Contact Lisa Rose for more information

12. Montage Theatre Art's Summer Holiday Programme
The performance company based in South East London has launched its summer holiday programme offering 4 weeks of courses and workshops covering drama, dance and singing for 3-14 year olds.

Download 2013 summer school Montage Theatre Art's Summer Ho (648.77 kB Pdf)
13. Summer Mix Music Project
The Trinity Laban Conservatoire of Music & Dance will be delivering different workshops leading to the creation of a music project for 16-25 year olds living in the borough of Lewisham. If you are a young musician, rapper, poet, producer, vocalist, DJ or music technologist this is the opportunity to work with experienced leaders in creating new music. Click here for more information

14. Film Courses
The Young Film Academy will be running a series of holiday filmmaking courses for 8-19 year olds. Young people will learn about filmmaking including acting, writing, editing, camerawork and others. For the full list of courses available click here

15. Enrichment
Theatre company production, Punchdrunk is offering a series of Schools Workshops in Performance and Design as part of the Enrichment programme for their new production The Drowned Man: A Hollywood Fable. Click here for more information

16. The Big Idea: Kid's Court
As part of the Open Court summer event, the Royal Court Theatre will be handing the keys to a group of writers aged 8-11 who will put together a week of plays, workshops and special events. Click here for more information

17. Art Classes
The Gerald Moore Gallery at Eltham College is offering a wide range of art classes led by contemporary artists. The classes, which will be running in August, aim to introduce the participants to an exciting range of processes and art forms wishing to explore their creativity in new ways. Click here for more information

18. The challenge has started!
The annual Summer Reading Challenge 2013 it's on again encouraging children aged 4 to 11 to read six books during the long summer holiday. The theme for this year is Creepy House. Click here for more information
A New Direction is keen to identify London Library services to work with us on a pilot programme focussed on the Summer Reading Challenge and Arts Award. Click here for more information

19. Open East Festival (27-28 July)
To celebrate the first anniversary of the London 2012 Games, the north of Queen Elizabeth Olympic Park will be hosting an exciting weekend of entertainment, activities, art and food. Activities include music performances and concerts, a food festival and art & design activities. Click here for more information

20. Free Summer courses
Futureversity is offering an exciting range of free courses for 10-25 year olds. This year, they are delivering FREE summer courses in Tower Hamlets, Greenwich, Barnet and Ealing. Click here for more information

If you would like to profile your activities, email Luis and we will follow up with another selection of activities.