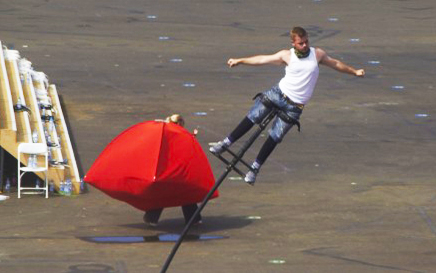 Photography exhibition at the GLA

From 12 to 23 August 2013, the Greater London Authority is holding a photography exhibition (at the lower ground floor) at the City Hall in the Southbank Centre. The exhibition will go to the second floor from the 26 August to 20 September 2013.
The exhibition reveals a unique insight into performers who participate in the opening ceremony for the London 2012 Paralympic Games.
Screening at the BFI
On Monday 2 September 2013, the BFI is having two private screening of all eyes on us at the NFT 3 auditorium. Both screenings will be followed by a Q&A panel discussion with cast and crew.
If you would like to attend the screening at 12:30pm click here
If you would like to attend the screening at 1:30pm click here
For more information about all eyes on us visit the official website and follow the latest updates on Facebook