The AND Advocates are a group of teachers and senior leaders from schools across London with a passion for the arts and culture in education. This year we are working with 19 teachers across the academic year, inviting them to five Continuing Professional Development (CPD) sessions and offering them mentoring support alongside other opportunities, in return for them advocating for arts and cultural education including disseminating A New Direction's (AND's) Programmes.
At the first session, which took place at the Museum of London on 21 November, the focus was on inducting the group. This started with a 'speed dating' activity to get to know each other, followed by the opportunity to hear from members of the A New Direction team including the CEO Steve Moffitt and Lynne Blackley, Artsmark Officer. The group discussed what being an advocate means to them, what skills and tools they already have to do this and what support they will need, which we will aim to provide on the AND Advocates programme.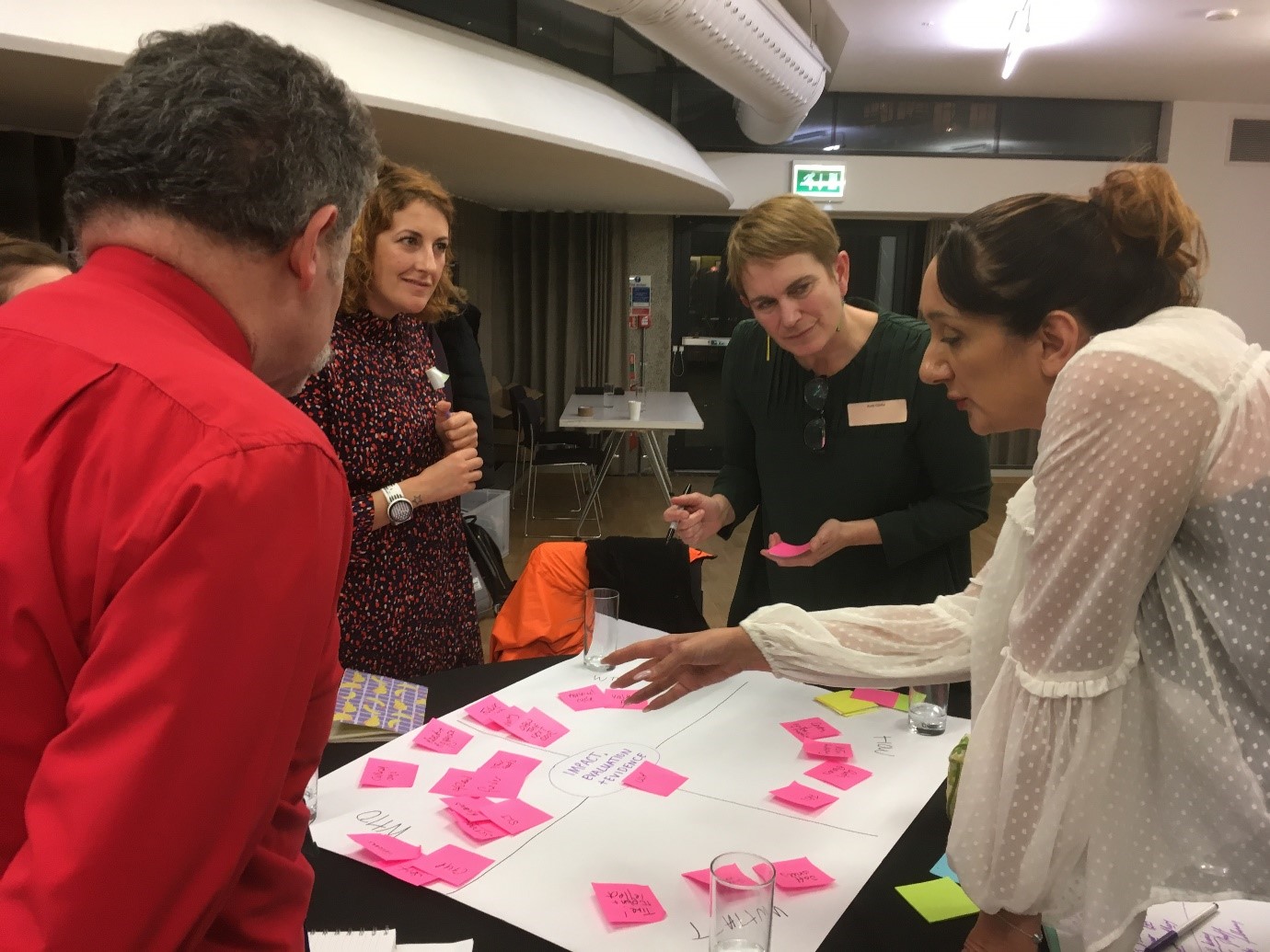 Next, they imagined that they were stuck in a lift with someone and practised their 'elevator pitch' - to sell themselves, their school and A New Direction. This was followed by a mapping exercise to think about who they are already working with who they could advocate to, and identify links with other AND Advocates - highlighting any overlaps or gaps within the group.
Laura Fuller, Senior Programme Manager at A New Direction, spoke about the opportunities of being an AND Advocate and started to get the group to think about how they might get involved with AND this year. One thing all the teachers are offered is the support of a mentor. This year our mentors are Anita Kerwyn-Nye, Ruth Clarke, Hannah Joyce and Sarah Davies. There was a chance for the AND Advocates to hear from the mentors and then to chat with them during a group brainstorming session focusing on some of the priorities they highlighted in their original applications to become an AND Advocate.
We are looking forward to working with this amazing group of teachers throughout the next academic year, taking part in more interesting discussions with them, hearing from them about their successes – as well as their challenges – and supporting them on their journeys. There will be opportunities for you to hear from the AND Advocates in future blogs and to meet them at future AND events. In the meantime, you can find out more about them here.