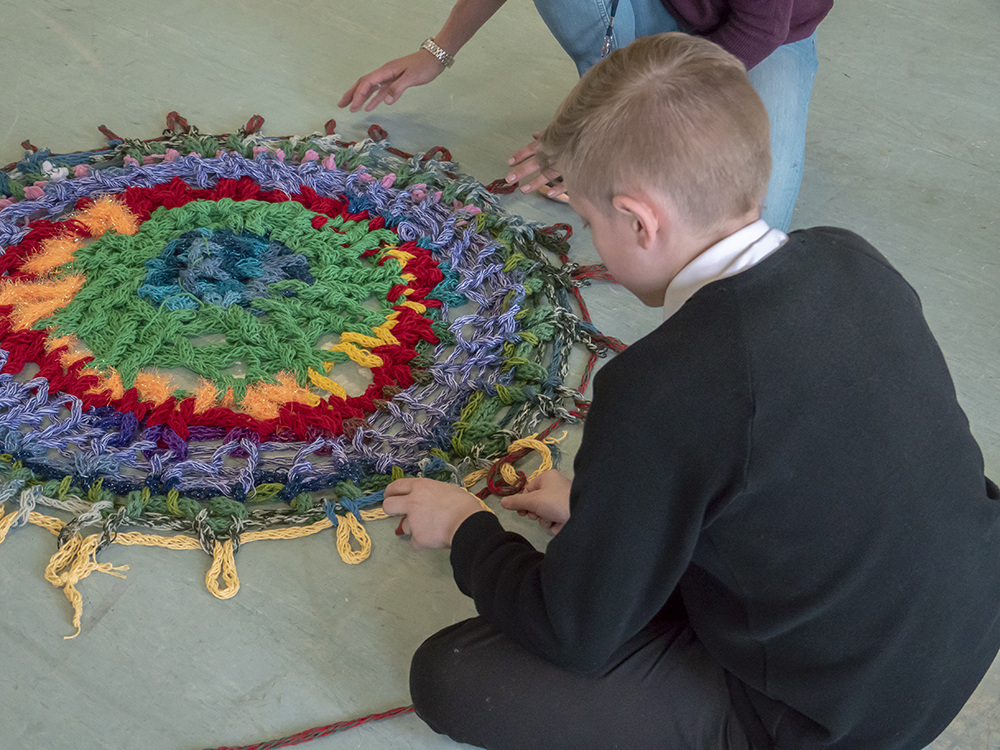 The Crafts Council's vision is that every child has a chance to discover their practical abilities, develop their creative talents, and become a maker of the future. With art and DT departments under pressure, opportunities to get hands-on with making are under threat. Becoming an Artsmark Partner has been a great opportunity for us to shout about the value of craft as part of a creative education, and provide schools with the support they need to deliver great craft experiences for their students.
We deliver Make Your Future, our flagship schools programme, with cohorts of schools in London, Yorkshire, and Birmingham. The programme gives teachers the chance to take part in specialist craft CPD and then work alongside a maker to deliver innovative craft lessons for their students. This year the project has seen Key Stage 3 students using knitting machines to create 3D forms inspired by nature, and pewter casting to make their own unique makers' stamps. Several schools are using the experience to build evidence of their Artsmark journeys.
Along with programmes like Craft Club, our work with schools as part of Make Your Future produces a wealth of craft learning resources— ranging from teaching resources about the science of clay to a simple-to-follow workshop plan that will have your class weaving on a cardboard loom in a 50-minute lesson.
The challenge is often making sure these resources reach the right people. Becoming an Artsmark partner has helped us to draw this expertise together to create a coherent package of support matched to every stage of the Artsmark journey. Craft for Artsmark Schools highlights craft-based resources for each aspect of the Artsmark criteria, from partnership working to pupil engagement. We hope it will support all schools to take a fresh look at their craft offer, whether they are applying for Artsmark or not.
We'd love to hear about craft at your school— email participation@craftscouncil.org.uk to sign up to our Craft Education newsletter and stay in touch.
---
To find out more about the Artsmark Partnership Programme and how your organisation can get involved, click here.
Image credit: Caroline Heron