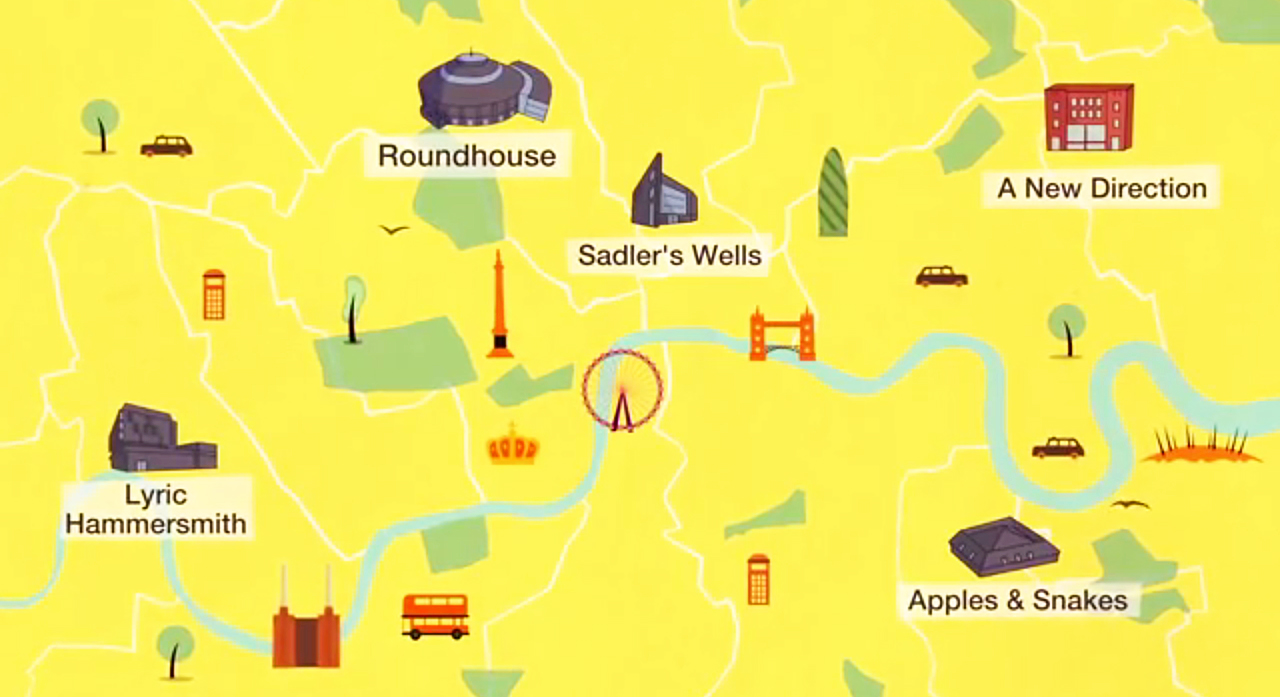 (Image taken from the Roundhouse website)

We would like to introduce you to the work of London's Bridge activity from April 2012 to March 2015 with particular focus on the work of the Associate Bridge organisations; four National Portfolio Organisations (NPOs), with children and young people at the heart of what they do, tasked with a strategic remit for connecting London's children, young people, schools and families with arts and culture across the city. These organisations are: Apples and Snakes, the leading organisation in London and across the UK for performance poetry and spoken word, with education and participatory programmes a core focus of its work; Lyric Hammersmith, a west London based theatre producing and presenting a dynamic range of works, with a new building expansion in 2015 to truly integrate young people and local communities into its programmes; the Roundhouse, a renowned live performance venue in Camden with programmes for young people at its heart, offering a high level of support in music, performing arts and media; and Sadler's Wells Theatre, an internationally recognised contemporary dance theatre based in Islington with learning programmes and opportunities for young people at its core.

We wanted to capture the value and learning of these four organisations tasked by Arts Council England to develop a new strategic role in the arts and cultural education ecology across London. As part of new Lottery investment in Children and Young People all four organisations were selected to:
Help ensure that every child and young person has the opportunity to experience the richness of the arts and provide an environment in which cultural education can flourish both in and out of school.
We like to share and demonstrate how organisations taking a strategic lead were able to test models that could benefit the practices of cultural providers, arts organisations, schools' cultural education and youth centres. All four organisations worked to produce greater and more relevant cultural education and arts opportunities for children and young people.