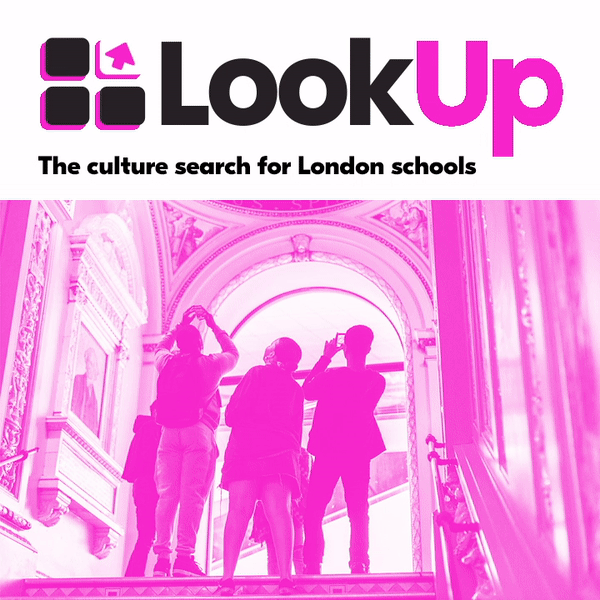 Our LookUp platform allows teachers to quickly and easily browse London arts & culture organisations, engage with their schools offers, and share details of opportunities with their pupils.
We know more teachers than ever are in need of resources to support students and families with learning from home, and the cultural sector has been creating some brilliant online content. So, we're pleased to announce organisations can now share details of resources with teachers and schools.
Where the platform previously only supported one-off events, organisations are now also able to add information about long-term schools programmes and offers.
In addition, we've also improved the user experience for teachers, making it easier to navigate and engage with organisations and opportunities.
Teachers
Quickly and easily browse schools offers, resources and opportunities from London's arts & cultural sector, and refine your results based on Key Stage, Artform and more.
Cultural organisations
Add details of your organisation's schools offer, along with any resources, events and programmes, and help us share your great work.