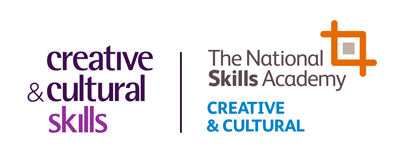 We are delighted that two of our alumni, Ian Tang and Alex Flame, have been shortlisted for Intern of the Year and Apprentice of the Year at the Creative and Cultural Skills Awards 2015. Now in its third year, the Awards are gaining profile as a prestigious event where new talent and best practice across the creative sector is celebrated. The ceremony aims to recognise the success and hard work of the most dedicated and talented individuals, and we are over the moon that Ian and Alex's important contributions to the sector have been recognised!
Ian Tang, Intern of the Year (Shortlisted)
Ian, 22, has recently completed a six month internship as a Team Assistant at Urban Development. Urban Development connects young people with the music industry, playing an integral role in the development of urban music in the UK.
His responsibilities at Urban Development included co-ordinating the organisation's music education, artist development and events programmes. Through his internship Ian has exhibited excellence in his learning, application and development of marketing, data analysis and leadership skills. He has applied these skills creatively to the music industry, driving a more responsive offer from his employer, Urban Development, to their core audience of young musicians.
Ian is real front runner in the arts, recognising the value and potential of data and analytics in driving a better offer from creative and cultural organisations. He comments that "Data is king! Everything I do, from processing orders, managing events, liaising with young musicians…none of these will matter unless you analyse and understand".

He is dedicated to applying his skillset to champion young creative talent, and is pioneering a new approach to internships in the creative and cultural industries, applying skills developed outside of the sector to drive innovation and an improved offer within the music industry.
Alex Flame, Apprentice of the Year (Shortlisted)
Alex, 22, is currently working towards a Digital Video apprenticeship at PF Events, with training provided by Creative Process. PF Events provides technical management and hire for the events industry, boasting high profile clients including MTV, BBC and T Mobile.
Alex's responsibilities at PF Events include operating digital equipment (cameras, video mixers) during live music events. From this Alex produces and records audio content. He is also responsible for editing and post-production, playing a crucial role in turning recorded material into high quality music products for clients. Since beginning his apprenticeship in February 2014, Alex's highlight has been supporting Robbie Williams' Halloween Party, which he describes as "a bit mad!"
Alex's performance throughout his apprenticeship has been outstanding, with his manager describing Alex's current skillset "as good as those five years senior to him". Particularly impressive, Alex has taken an interest in modifying key systems/processes at PF events, and as a result the company has grown; now able to commit to larger contracts.
Alex's success in the role has also played a crucial role in revolutionising PF Events' recruitment practice, with the company now planning to recruit a second apprentice. We are proud of the example Alex has set, and how this will create an opportunity for another young person. Alongside this, Alex advocates for the value of employing long-term unemployed young people, presenting and pitching at events with creative employers.
Award winners will be announced at the ceremony on Wednesday 4th March 2015. Fingers crossed for Ian and Alex!
For more information about CCSkills you can visit their website, and also keep up to date with their latest news and opportunities by following them on twitter @CCSkills