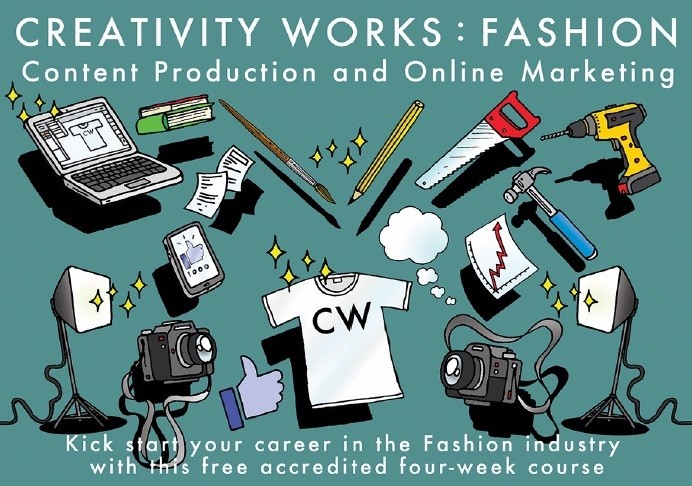 Our latest Creativity Works kicks off this Friday and focuses primarily on content production and online marketing – we can't wait to get started! 26 lucky young adults have secured a place on the programme and will begin their journies towards starting their dream careers in the creative sector.

The four-week intensive course will allow participants to immerse themselves in the worlds of brands market, industry designers, PR and online platforms. There will be special access to industry figures who have invaluable experience and advice to share, including how to brand yourself and learn how consumers tick. Participants will also get a taste for art direction, buying, social media marketing, research and content production.
Other highlights will include shooting catwalk shows at London Fashion Week, workshops with Apple, Getty, AnOther Magazine, Digital Fairy, Bleach and the agency behind Facebook and Instagram!

They'll also get the chance to attend the Sam McKnight show at Somerset House, and visit the designers at the Victoria by Victoria Beckham atelier.
The 26 young adults will all be working towards producing a show for their own hand-made garments, which will culminate in a live shoot with a photographer, and professional set designer Gary Card.

Check out the trailer below and follow #CreativityWorks on social media to see what the participants are up to. You can also read more Creativity Works blogs here.