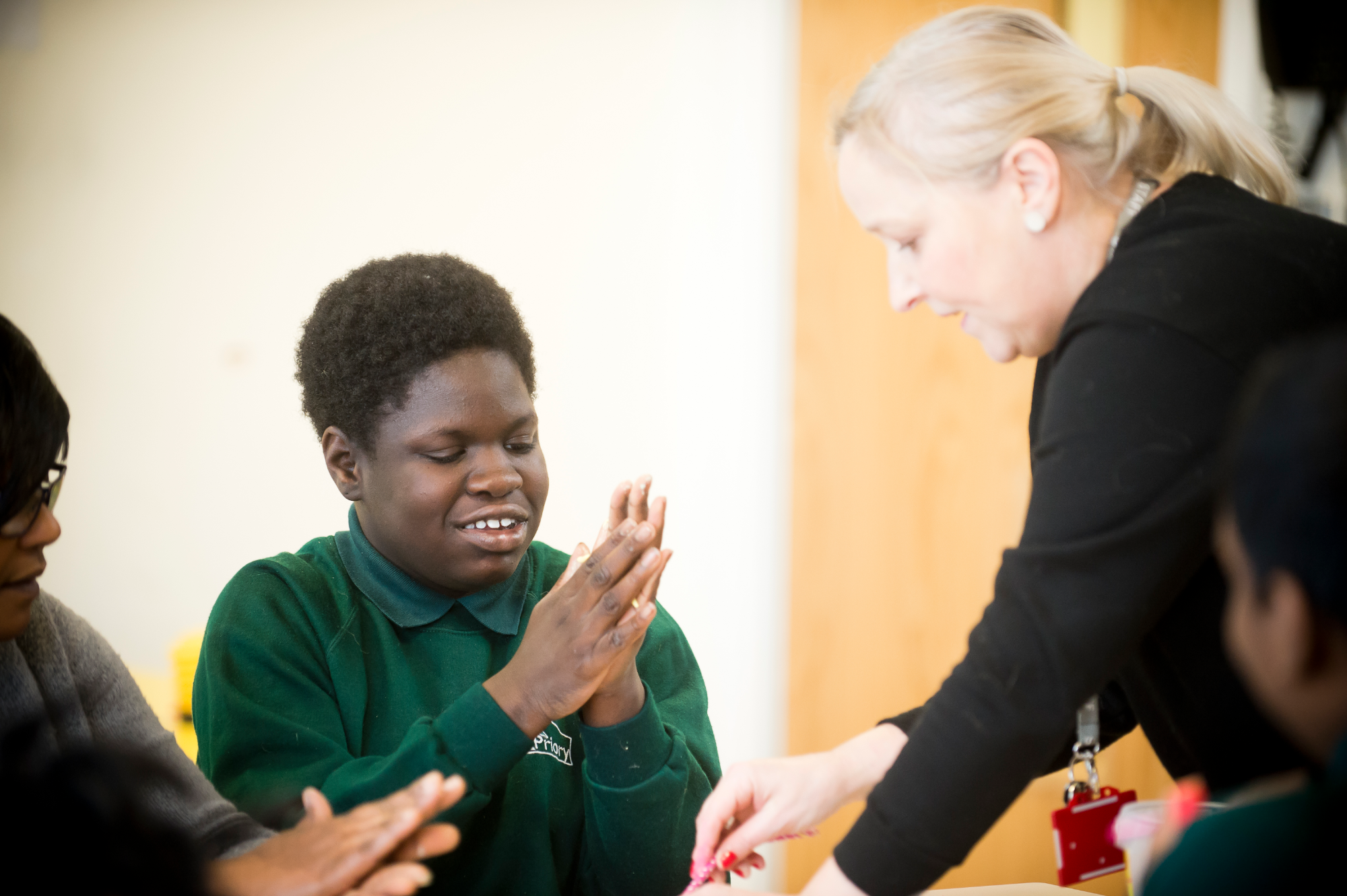 Avni Patel is Special Educational Needs and Disabilities (SEND) Programme Manager at Museum of London - one of three cultural organisations who took part in a programme run by A New Direction which partnered them with a special school to explore progression routes for their students with Arts Award Bronze.
The programme focused on the key ingredients for embedding Arts Award progression in long term partnerships between arts organisations and SEND schools, and also formed part of A New Direction's I Am At Tate Exchange Festival - an ambitious partnership between A New Direction, Tate Exchange and 25 special schools from across London.
Below, Avni tells us about her experience of working with Greenvale School.
---
This story hasn't ended yet, at least I hope not. However, I will start at the beginning.
Museum of London approached Greenvale School with the help of A New Direction to develop a project which could award the Greenvale students a Bronze Arts Award. A project with great benefits to the students, and a worthwhile certificate at the end.
Students from Greenvale School were under the guidance of Angela Wright, a gentle and experienced artist, and their adventurous teacher, Evelyn. Taking their interest in fashion, and inspired by the Museum of London's collection, Angela introduced them to techniques, materials, and language which was specific to art-making. For example, 'draping'. Students had worked with fabric on numerous occasions, but the act of drapery was completely new to them. As was the word! It's something they could take into their cultural interpretation of the world, and that was a winner.
Skills sharing is a large element of Arts Award, and the opportunity for this came at I Am At At Tate Exchange Festival. Taking what they had learnt, they focused on weaving and printing as their skills share. The students arrived keen, excited but a little unsure about what to expect. After hanging their custom-made banner, they settled into the space and orientated themselves. Some challenges we had identified at the beginning included students potentially finding Tate a difficult or distressing space, so extra care was taken to ensure they were in a safe and relaxed environment. In the end, we need not have worried - the students lead their session with empathy, patience, knowledge and ease, and there wasn't the slightest hint of difficulty or distress. They flourished, and our challenges were challenged.
Invigorated, the students enjoyed the rest of their day learning skills from other Arts Awards participants. Angela, myself and our volunteer left feeling like there had been a real shift from students feeling unsure about the value of their work on week one, to leading a session in a completely new environment with a mixed ability group. There was progression not only in their skills, but their confidence and plans for the future. One student confirmed that she would be applying for a textiles and fashion course at her local college.
This process made me realise cultural spaces have amazing potential to provide positive opportunities for young people with SEND. As a result, we worked with Greenvale to offer a group of three students the chance to be part of the delivery team at a Museum of London Quiet Day. Some hitches meant they couldn't lead a group of peers, however they successfully lead an adult mask-making activity, bringing together some of their skills.
This is an opportunity we would like to continue creating.