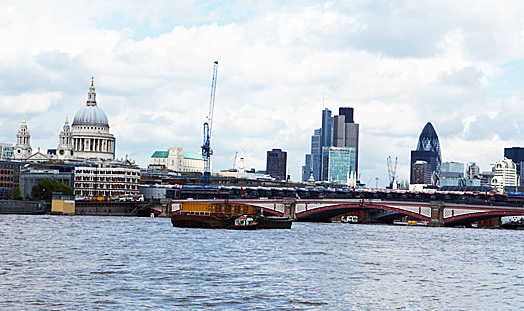 This is an exciting time to be working in the education sector in London. Just in the last two months 300 schools gathered at City Hall to consider international best practice, 1000 members of the public took part in the Evening Standard's debate on London schooling and 100 teachers came to AND's conference on culture and creativity in education (to name but a few gatherings). There is an appetite and an energy around this agenda driven by two things – London increasing confidence as the place in the country with the best schools and London's extraordinary baby-boom which necessitates new school places and offers an opportunity for innovation.

As the latest London Annual Education Report puts it 'Young Londoners achieve some of the best results in the country and the city has many outstanding schools and teachers'. The 'London Advantage', as it is often referred to by experts, is the result of more than a decade of significant and targeted investment in improving London Schools and closing the attainment gap between pupils from different socio-economic backgrounds.
However, like their counterparts in the rest of the country, in recent years London schools have also found themselves operating in an increasingly complex and changeable policy context, often animated by opposing forces. This is a complex territory to navigate not only for schools themselves, but also for whoever is looking to work with them, including the cultural sector.
AND is posting three sets of documents to help partners navigate this terrain based on research undertaken by the Institute of Education.
Freedom, accountability and change – what cultural organisations need to know about the new education landscape. A discussion of the policy changes and what they mean for the cultural sector. Caterina Violi
New School Models – Policy Context – an overview of policy shift by the IoE
Five case studies - examples of how some London schools from a range of governance models are approaching their arts and culture provision and their work with cultural partners in times of change.
Find out more and download them here
In a week dominated by media hand-wringing about the position of the UK in Pisa league tables, it is easy to become fixated on exam scores in particular subjects as the single measure of achievement for our schools system. At this critical juncture, with schools navigating new frameworks in curriculum, assessment and governance models, and as we embark on a once in a generation expansion of our schools system it is crucial that we ask – what do we want the future of London schools to be? And how can we help make it happen?
As the documents we publish show, there are extraordinary opportunities for more innovative and exciting partnership between the cultural sector and education in the years ahead. We hope that in helping colleagues navigate this complex policy terrain, AND can play a role in building a future for London schools where art, culture and creativity are central.
---
Click here for further discussion on the PISA league tables and why high achieving countries might have things to learn from the UK about building creative skills for today's job market.
Click here for further information on the Mayor of London's Education Conference