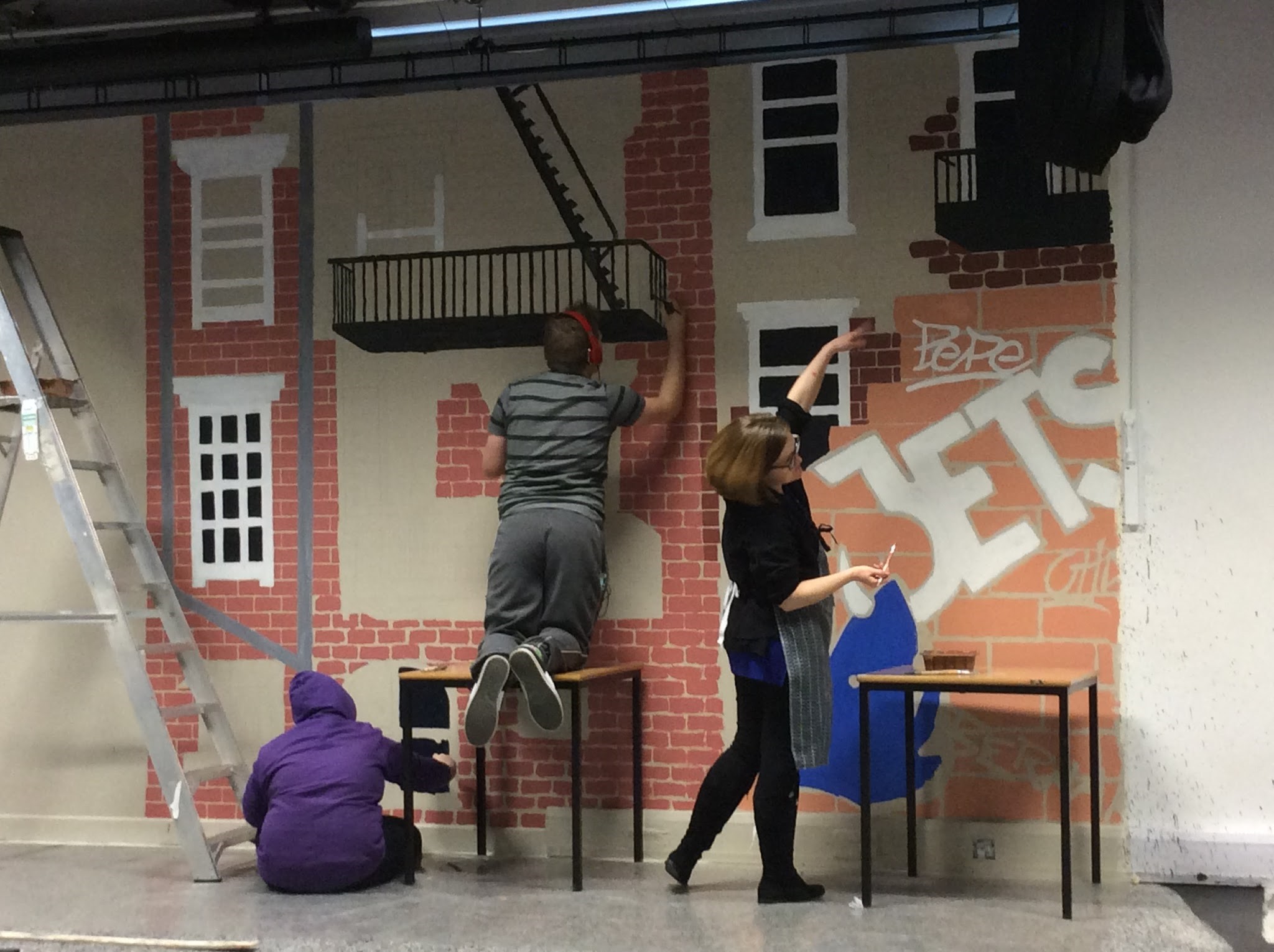 I qualified as a teacher of English and Drama in 1997, and am now Head of Performing Arts at Millbrook Academy - a small rural academy between Gloucester and Cheltenham. Roughly 40% of our students are eligible for Pupil Premium funding. I started teaching at this school in 2004, having moved to Gloucestershire from London, where I taught at an inner-city comprehensive. One of the things I noticed immediately was the disparity between cultural provision for students in London and that for students in rural areas, particularly where it came to involvement in drama. So, I set about creating a partnership with our local theatre – the Everyman in Cheltenham, and developing links as widely as I could to provide students with opportunities to develop their cultural experiences.
I strongly believe that cultural education is essential for all, but particularly for those whose family situations mean that that it cannot be prioritised at home. Schools have to provide these experiences for children who cannot otherwise access it. The opportunity to take part, whether as audience member, performer, creator or observer, is important in so many ways. I am lucky to teach in a school which values cultural education and actively seeks ways to ensure that our students, regardless of background, are given frequent opportunities.
This academic year, it was decided that a certain amount of our Pupil Premium funding would be allocated to departments and that Heads of Department's would submit termly plans explaining how money could be best spent to benefit students in their departments. For me, this has allowed me to launch projects which were financially out of our reach before now, and by using Pupil Premium funding we have been able to ensure that projects are inclusive. So far this year our creative projects have included a songwriting project, a set design and creation project and investment in music tuition, with further projects planned for the summer term.

One of the most exciting projects so far has been a songwriting project. We were offered the project by our local Music Hub in conjunction with The Songwriting Charity and jumped at it - I was able to say yes immediately because I knew the funding would be there from my PP allocation. The project involved 30 students in years 8 & 9, all of whom had an interest in music, singing and performance, and ran over a number of weeks.
The project was facilitated by Ben O'Sullivan from The Songwriting Charity. The students met with Ben during our extended tutor periods fortnightly, and then one day after school every other week. The aim of the project was to write a song as a group which would then be recorded both as an audio track and as a music video. Over the twelve weeks of the project they learned about musical styles, shared their views and discussed their opinions, and wrote lyrics, which Ben then miraculously worked into one cohesive track! The track included contributions from every one of the students, who all then learned, developed and rehearsed it.
It was an absolute privilege to watch the song come into being. The final session with Ben involved going to the beautiful Postlip Hall in Winchcombe in the Costwolds to record the song. It was an unforgettable experience for these students, as the track and accompanying video testify! (See above) Their work was premiered in front of parents, students, school staff and visitors a couple of weeks later and it was a joy to celebrate their success. At the event, a number of the children involved spoke about their experiences. Their comments included:
"When I started the songwriting project, I was nervous and I didn't have the courage to believe in myself or my voice. My confidence was low, but I took on the challenge and gave it my all. Our first lesson was tough. We all had to learn to work as a group. In the first lesson we were told to try to make some lyrics up to make up our own song. Ben worked with us and developed our ideas into an amazing song. As we developed and learnt our song I started to build my confidence. I feel that I could express myself through the music. I am very thankful for the opportunity to even get this far and learn our hidden skills." - Rachel, Year 9
"After the first lesson I was worried I wouldn't fit in, but was excited for the future. I was nervous and shy and thought I was a terrible singer compared to my friends. After a while we started to feel like a family and I became more confident in myself." - Joey, Year 8
"An incredible experience. During the project we project we used our talent and creativity to produce something amazing. It truly was a once in a lifetime opportunity." - Luca, Year 8
Another project which Pupil Premium funding has financed was a joint project between the Art and Performing Arts departments. We have a lot of talented students, and the annual production is something I look forward to each year. This year we mounted a production of West Side Story, and were able to use Pupil Premium funding to pay for a professional set designer to work with a group of ten students to design and paint the set for the show.
In the initial workshop, the designer, who has also created sets for our local theatre, worked with the group to formulate ideas. He allowed them free reign with their designs and creativity, and then took everyone's ideas away and created a final design. In further workshops, the students transferred the design onto the wall behind the stage and then painted it.
The students involved were immensely proud of their work and of the fact they had made a contribution to a major school event. Working with the designer allowed them to gain knowledge and understanding of his job, and to realise that they too could be involved in that sort of employment. He chatted to them constantly, answering questions about his training and experience - this was an eye-opening experience for our students and had a very positive effect on their aspirations.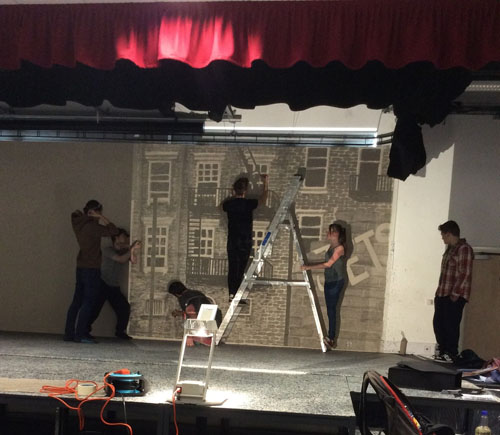 Pupil Premium funding also pays for a number of students to take guitar and drum lessons in school, which has a direct impact on their attainment, and for others to be part of a choir at the Everyman Theatre. We were able to pay for a West End performer to run a full day workshop with the whole cast of West Side Story, before he headed back to the barricades of Les Miserables, and for a professional musical director to run vocal workshops.
Having a level of autonomy over using Pupil Premium funding has been brilliant for me. In too many schools, Pupil Premium money goes on core subjects and on Year 11 interventions. Being able to use the money to fund cultural experiences has had a remarkable effect on the students. They have worked with amazing creative professionals, and this has led to increased confidence and self-esteem. It has also impacted on ambition and aspiration and given students a feeling that the arts are something they own, not just something for rich kids.
---
A New Direction are asking London schools to come together and pledge to use a portion of their Pupil Premium funding to enhance their cultural offer.
To find out more about our Generation Culture campaign CLICK HERE