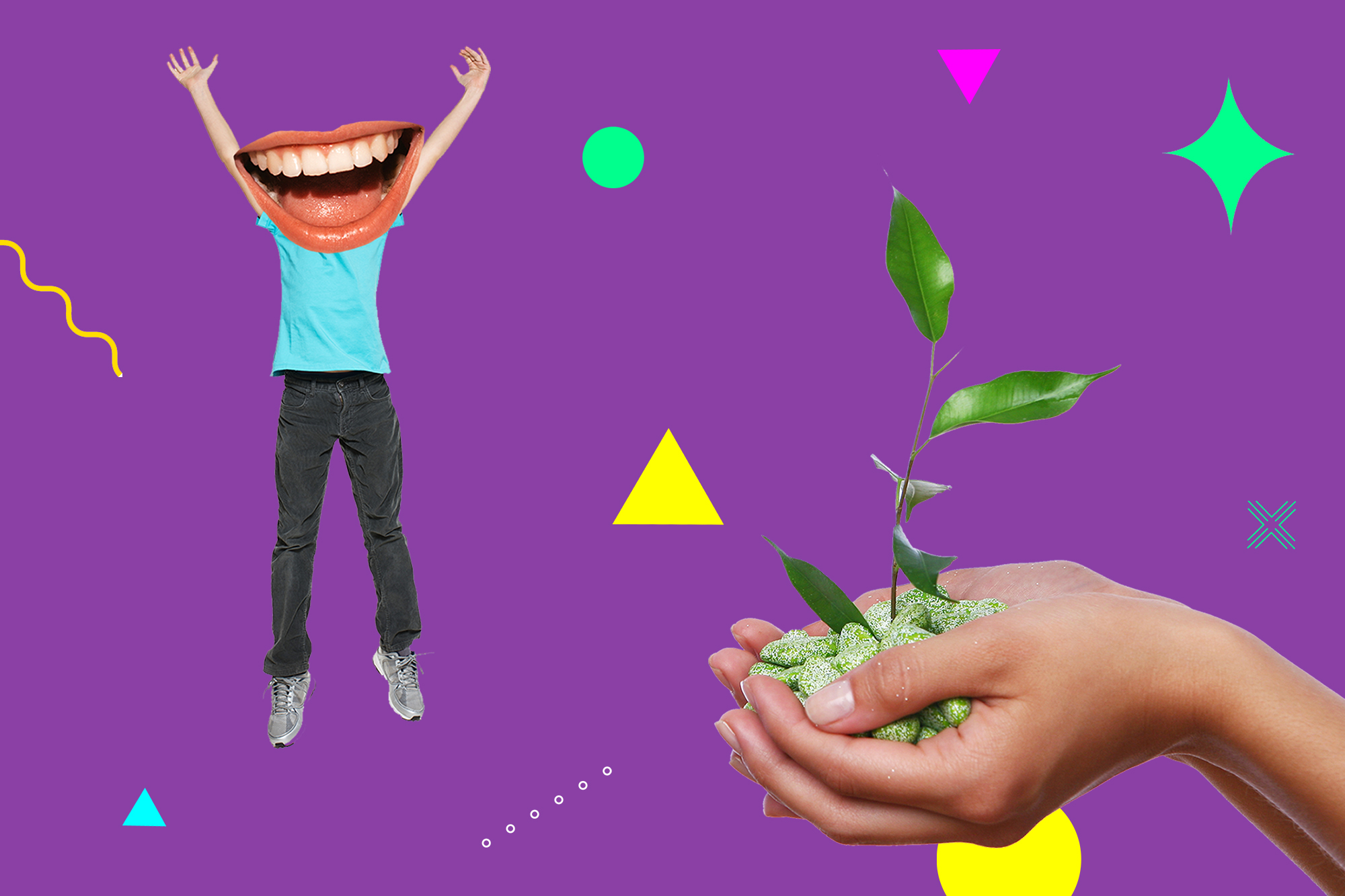 We are putting expression and creativity first this half-term with another brilliant bundle of boredom busting ideas to keep you and the family busy!
February can be a bit cold and grey, so we have pulled some ideas together to help spark creativity and celebrate new beginnings as winter comes to an end. This selection of cross-arts creative activities has something for everyone – so get your creative juices flowing and try something new!
It starts with you
To kick off your week, create a personalised starting point for self-expression. Try this poetry passport activity from Pop-Up Festival. Poet Cheryl Moskowitz shares her work and guides you through an activity that helps you create a personalised passport that celebrates you. This activity chimes perfectly with this year's Children's Mental Health Week theme, 'Express Yourself'.
Your poetry-passport can also be a creative tool or starting point for a range other creative activities. For example, why not try adding some accompanying rhythm and melody to your poetry by following these DIY Musical Instruments activities from the Design Museum?
You could also create your own self-portrait, taking inspiration from the National Portrait Gallery's Young People's guide to self-portraiture which highlights how artists have portrayed themselves in their own work.
New beginnings
Although 2021 is well underway, Friday 12 February marks the start of the Lunar New Year which is celebrated in many cultures. The arrival of the new moon is celebrated in different ways in many countries including China, Thailand, Indonesia, Malaysia and the Philippines.
Visit the Museum of London's website to explore how other cultures celebrate the Lunar New Year, including fun activities such as Taiwanese puppet making, Tai Chi workshops and more!
You can also explore and celebrate Chinese New Year with these online activities from Royal Museum Greenwich which includes live events, storytelling and easy-to-follow activities.
As well as celebrating the start of something new, why not also take a moment to reflect on how you've found the past few months and create a zine using our We Belong resource. Zines are a great way to share your thoughts, opinions and artwork with others. They are small booklets which focus on expression and creativity, and can be either hand-made, photo-copied or digital.
Look out for spring
As we move towards the end of winter, it is a great time to get outside and look for signs of spring. Why not go on a walk and look for signs of the changing seasons? This could be animal activity, changes to plant life or observations of the weather.
The National Trust has a range of fun activities lined up for February half-term, including the Sounds of Nature Bingo game which could nicely complement a hunt for signs of spring.
After observing the natural world, come in from the cold and get creative with what you've seen. Follow this tutorial from The Courtauld to draw or paint your own triptych of your favourite place – focusing on details that caught your attention on your walk.
Or, you could make the ordinary extraordinary by creating your own surreal critters inspired by the animals on your walk using this tutorial from the V&A.
Go further
Virtual events
There are lots of free and low-cost activities you can do online this half-term, but for many of them booking is required. Why not check out some of these live events from London arts organisations?
Lead graphic created using images from Freepik
---
Where next?
Keeping Creative at home blogs