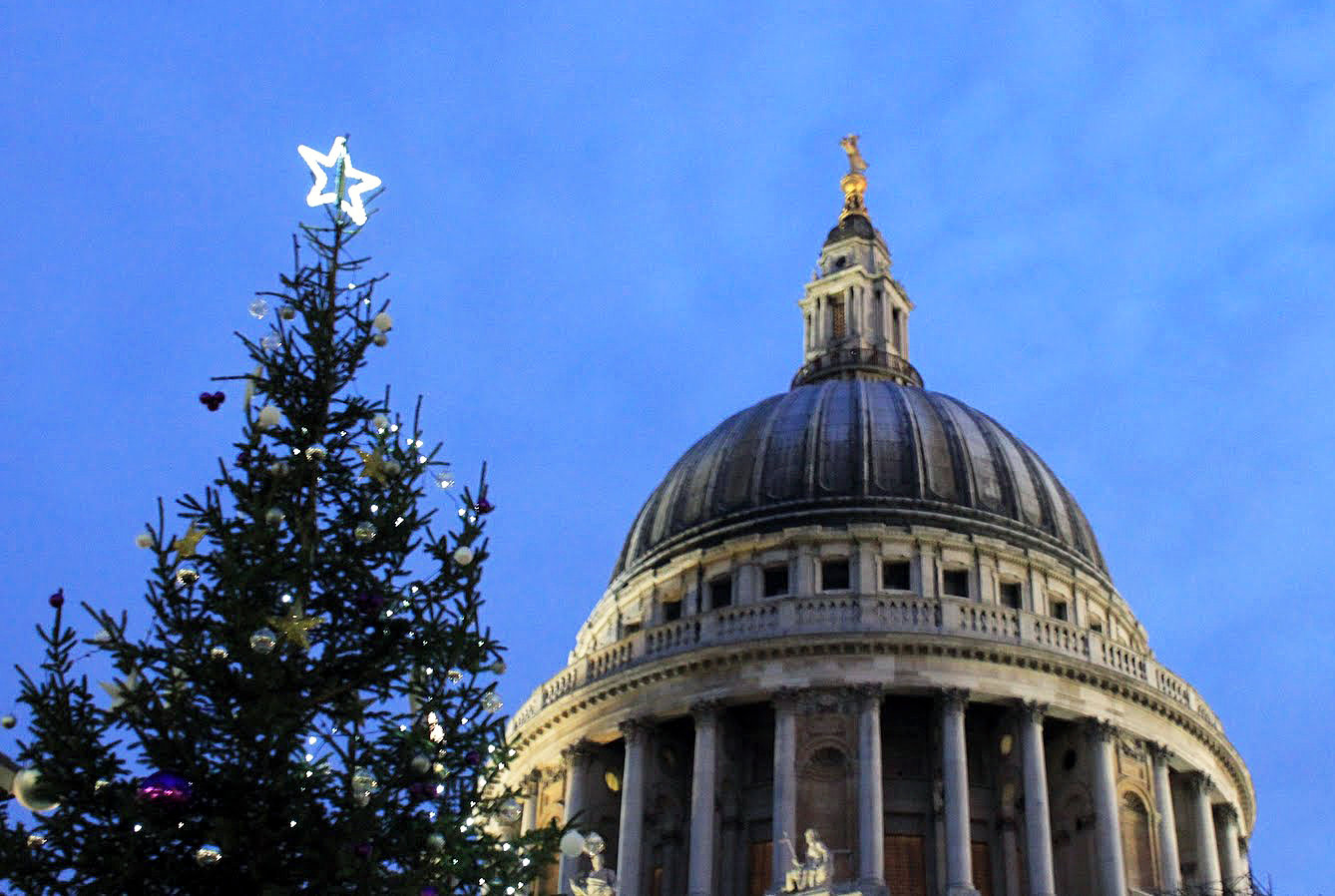 JANUARY
UK's creative industries

Official statistics published in January by DCMS revealed were then worth £71.4 billion per year to the UK economy – generating just over a staggering £8 million pounds an hour. Read more
An analysis published by the BBC and based on the DCMS' report highlights that Jobs in film, television, music and software have grown by 8.6% in recent years. Read more
Talent Match London
London's young unemployed have benefited from the job training Talent Match London launched in January by London Youth and the Big Lottery Fund. The scheme created new opportunities for unemployed young people aged 18- to 24-years-old who have been out of work for more than 12 months. Read more
FEBRUARY

Youth ensembles are active but challenges lie ahead

Young musicians are benefiting from youth ensembles, but concerns are growing over their financial stability and the difficulty of recruiting musicians, revealed a survey from the Association of British Orchestras. Read more
Free cultural training programme
Arts charity IdeasTap launched a free cultural training programme for young people with organisations including the Royal Shakespeare Company, Matthew Bourne's New Adventures and physical theatre company Complicite. Read more

MARCH

Creative Employment Programme
In March, successful applications from Round 9 of the Creative Employment Programme brought the number of opportunities that have been committed CEP funding to 1429: 678 apprenticeships and 751 paid internships. Read more
Shakespeare's Week 2014
We celebrated Shakespeare's work in schools, theatres, historic sites, museums, galleries, cinemas, and libraries all over the UK in March. Here is some interesting related news that captured my eye. BBC launched a video on how get more young people interested in the works of Shakespeare.
Actor Ben Crystal gave his advice about how and why Shakespeare can be introduced to children.

'You don't need an expensive education to understand Shakespeare, but you do need the luxury of time, space and specialism to put his words on their feet' says Associate director at Salisbury Playhouse, Mark Powell.

APRIL

Royal Ballet launched new graduate scheme
The Royal Ballet launched a year-long training scheme for graduate dancers aimed at providing female ballerinas in particular with an "extra chance" to gain employment in the industry. Read more
New arts apprenticeships open for young people in museums

Museums and galleries in England were encouraged to employ an apprentice following funding to create 50 new arts apprenticeship schemes. The London Apprenticeship Company, Apprentices for Business, and Westminster City Council have accessed £100,000 of the £15m Creative Employment Programme (CEP) fund to back the schemes. Read more
MAY
UK 'second best education in Europe'
The UK is in second place among European countries and sixth overall in a global education league table. The rankings include higher education as well as international school tests - which boosted the UK's position. Read more
Clegg unveils incentive-driven funds to support Neet young people

Deputy Prime Minister Nick Clegg launched a £30m funding package to support more disadvantaged NEET young. The investment comes in the form of two cross-government programmes: the Youth Engagement Fund and the Fair Chance Fund. Read more

Barbican to open new creative centre in East London

The new creative centre in Hackney Wick will allow theatre practitioners to develop new work for performances at the London venue. Read more
JUNE

BBC plans primary school classical music campaign
The BBC unveiled 10 pieces of music that it hopes will inspire children in primary schools to learn more about classical music. The pieces include works by Beethoven, Stravinsky, Handel and Holst. Read more
JULY

Investing in Arts and Culture
The Arts Council announced details of its investment over the next three years (2015-18). This includes its new National portfolio of arts organisations and museums, representing a major public investment in England's arts and culture. Read more
The Guardian made available a special live coverage of the day of the announcement including all of the highlights from Twitter. Read more

Boris Johnson launched new curriculum for London to give pupils a grasp of the city

A new school curriculum for London was launched in July in a bid to help children understand the capital and its history "beyond their own postcode". Read more
You can also find the full press release and more details here

Michael Gove replaced by Nicky Morgan as Education Secretary

Gove was moved to the position of Chief Whip as part of David Cameron's major Cabinet reshuffle. Read more
As the education world took in the news that Michael Gove is leaving the helm of the Department for Education, all eyes were on his successor: Nicky Morgan

AUGUST

Government unveiled major new boost to apprenticeships

A major boost in apprenticeships was unveiled by the Government as thousands of teenagers contemplated their future as they prepared to receive their exam results in September. Read more
SEPTEMBER

Pupils began a 'tough' new national curriculum
Millions of children in England began a "tough" new national curriculum when they returned to school in September. Five-year-olds will learn fractions and computer coding, while those in early secondary school will have to study at least two Shakespeare plays. Read more
Barbican and Guildhall School launched young person's training programme

A joint initiative that will see training opportunities provided to thousands of young people by 2020 and the introduction of a new discounted Barbican ticket scheme for those aged 16 to 25. Read more
OCTOBER

Aisling Fahey - New Young Poet Laureate for London
Renowned poet Lemn Sissay appointed 21 year old Aisling Fahey as the Young Poet Laureate for London on National Poetry Day. Aisling's role will provide comment and reflections on current events across the capital throughout the coming year, as well as working with communities and London based organisations to inspire and inform through poetry. Read more
BBC Proms Inspire Scheme
Over the past 16 years, the BBC Proms Inspire scheme has offered a platform for young composers aged 12 - 18 to develop their skills, meet like-minded composers and get their music heard. In 2014 alone, Inspire has worked with over 550 young composers, and will have commissioned 9 new works and performed and broadcast the music of 21 young composers. Find out more here

NOVEMBER

Young children seeing less theatre than ever before
Only a third (32%) of five to 10 year-olds have participated in theatre and drama activities within the past year, a drop from half (47%) in 2008/09, when government records began. The gender gap in children's theatre participation is also "significant", and remains largely unchanged, according to the Department of Culture, Media and Sport's annual Taking Part report. Read more
Arts reach almost all children, report finds

Almost all children aged 5 to 15 (99%) engaged with the arts last year, with 92% having engaged in the last week – a significant increase on the 2008/09 figure of 86%. According to the Taking Part 2013/14 Annual Child Report, published by the DCMS, more than two-thirds (68%) had visited a heritage site in the past 12 months, a significant increase on the 2008/9 figure. But only 62% had visited a museum or gallery, showing no increase over the past five years. Read more
Create, a new journal looking at the value of arts and culture
Arts Council England launched a magazine that features a wide range of contributions from writers and artists, politicians to poets discussing the true impact that arts and culture can have on society. Read more

DECEMBER

2012 Olympic site to become hub for arts
A new Sadler's Wells dance theatre, a world-class V&A museum and exhibition space, and two university campuses that are dedicated to arts, design and engineering will rise on the site of the 2012 Games. Read more
Creative industries to gain a National College

A National College for the Creative and Cultural Industries is to be established to provide specialist training in the technical skills needed by the creative and cultural sectors. The Government-backed College will be managed by Creative & Cultural Skills on behalf of a consortium of employers and industry organisations including Live Nation, the Royal Opera House, White Light and the Association of British Theatre Technicians. Read more