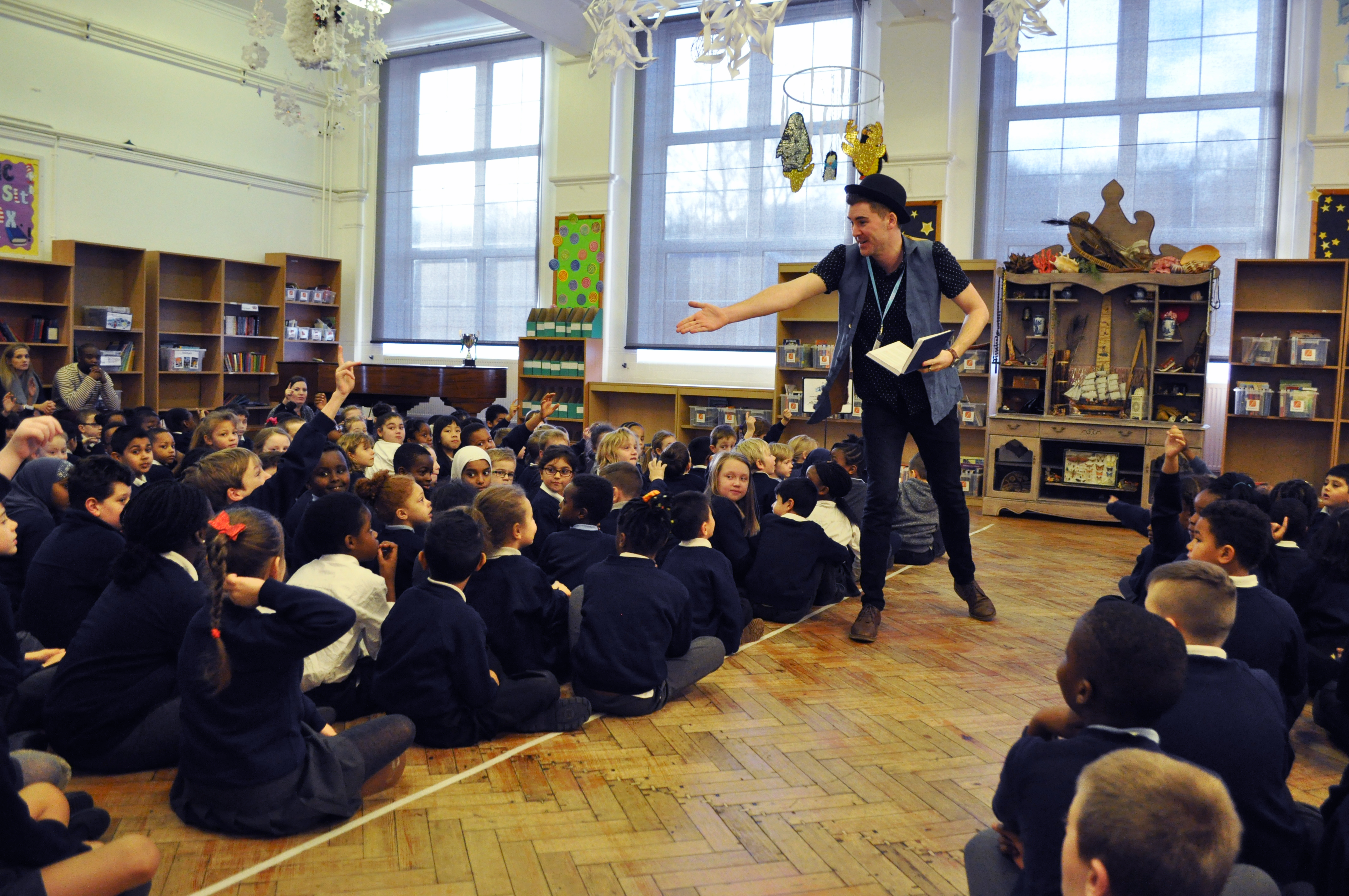 Picture credit: Corelli College

The Cabinet of Oddities and Curiosities is an interactive installation for primary schools in Greenwich and has been a labour of love. Both students and teachers can marvel at the odd, the unique and the strange as they meet artists masquerading as 'collectors'; fanatical seekers of the unusual who have travelled the planet to seek out the most intriguing and unique objects. These oddities occupy The Cabinet, inspiring curiosity and sparking children's imaginations for writing, drama and storytelling.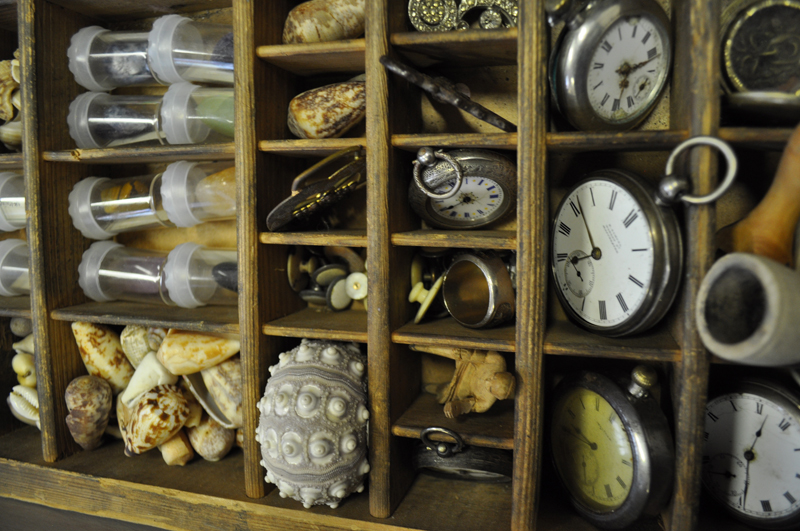 (Above: a close-up view of The Cabinet of Oddities and Curiosities. Picture credit: Corelli College)

This project was the invention of a unique long-standing partnership between Corelli College and Emergency Exit Arts (EEA). EEA explore the participatory in diverse ways, always willing to embrace a variety of starting points. They are passionate about sharing their expertise with young adults, children and teachers alike. I have worked with them on spectacle and outdoor projects to creative activism, creative enquiry, creative campaigns and giving young people a voice and access to unforgettable experiences. They have a flexible approach and, most importantly for schools, they have a large pool of incredible artists with a huge skill set who really 'get it'!
They also acknowledge trends and practical approaches for improving arts and cultural education, not forgetting to champion the work and good practice already in schools. That is an important factor for me as occasionally I find organisations fail to understand that it is a two-way process. For example, during our recent Cabinet project, I was pleased to see the artist asking the Year 3 teacher (as the expert in the room) to describe a Haiku to the rest of the class. This was a simple technique which included all the adults in the room in a collaborative and non-hierarchical way.
I have a unique role at Corelli College as I am the bridge between teachers, individual artists and organisations. I am not just a receiver of projects, I devise and provide opportunities for young people to support their learning and share their achievements. Our partnership with EEA enables us to design and deliver consistently high quality projects not only for Corelli students but many young people in Greenwich via primary networks. We offer them the chance to participate in extraordinary projects that benefit large numbers within the schools we involve.
Mutually applying for funding with EEA also means schools not only get to work with professional artists but receive professionally made outcomes, as was the case with Creative Burps in 2015. Students known as 'Commissioners' built a close relationship with a chosen artist and through an exchange of sketches, feedback, blogs, emails and workshops each school designed their own Creative Burp - a piece of permanent public art in their school grounds. Students witnessed the whole process from initial design to the installation and celebration.
Corelli College and EEA will continue to forge new projects to motivate and inspire, so our relationship can continue to flourish. Even in these challenging times of reduced budgets and little room left within the curriculum to study the arts, our challenge is how to adapt and preserve the colour and optimism of creativity and participatory work.
The Cabinet of Oddities and Curiosities has been a fantastic resource for engaging imaginations and inspiring creative writing. We have been immersed into a world of exploration and I have witnessed how it has sparked a flurry of curiosity and engagement from our learners.

Jeremy Calnan, Mulgrave Primary School.
---
Follow Corelli College on Twitter here, and follow EEA here.
Shermaine Slocombe is Arts College Manager, Corelli College Cooperative Academy , and is also part of our AND Advocates programme. Click here to find out more about her and the programme.