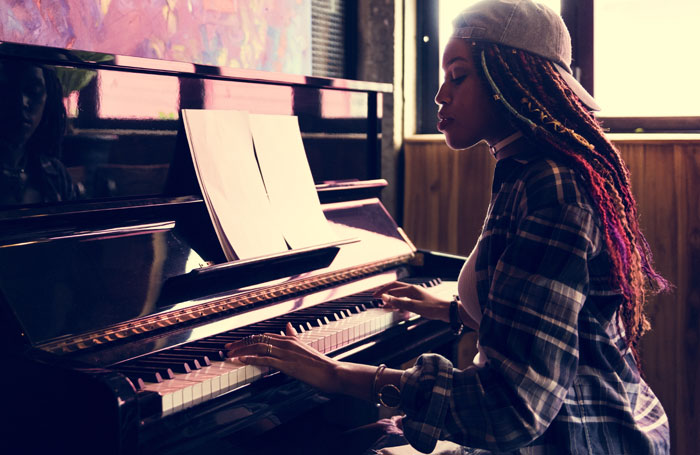 Jobs boom for UK creative industries
New DCMD statistics reveal UK creative industries employment is growing at four times the rate of the UK workforce as whole.
Help Musicians UK launches helpline in response to mental health 'crisis'
Charity Help Musicians UK is launching a new 24/7 mental health service, saying it has identified a "mental health crisis" in the industry.
UK film industry on a roll as it helps keep economy growing
ONS highlights role of sector as foreign movie and TV studios are attracted to Britain by government tax breaks and weak pound.
New giving scheme to provide a free theatre ticket for every 5-year-old in Lewisham
Lewisham theatre The Albany have launched a crowdfunding campaign to raise money for their A Theatre Trip for Every Child scheme.
Village Underground's given go ahead to turn derelict cinema into an arts venue
The founders of Village Underground have been granted permission to turn an old art deco cinema in Hackney into 'a Roundhouse for east London'.
BBC unveils UK's biggest poetry festival
This year's National Poetry Day will see the launch of the UK's biggest poetry festival dedicated to new work, in conjunction with the BBC.
Public invited to take pictures of Royal Court's Road in Instagram photo call
London's Royal Court is inviting members of the public into the theatre to photograph its forthcoming production of Road.
---
EVENTS
River Stage Festival - 28 July to 28 August
River Stage returns this summer bringing an eclectic combination of theatre, DJs, family fun, vibrant dance, outdoor cinema, workshops and the very best live music acts.
Londinium - 28 July to 29 October
Travel back to Roman London with Londinium: a season of gripping events and activities this summer.
Image credit: The Stage / Shutterstock