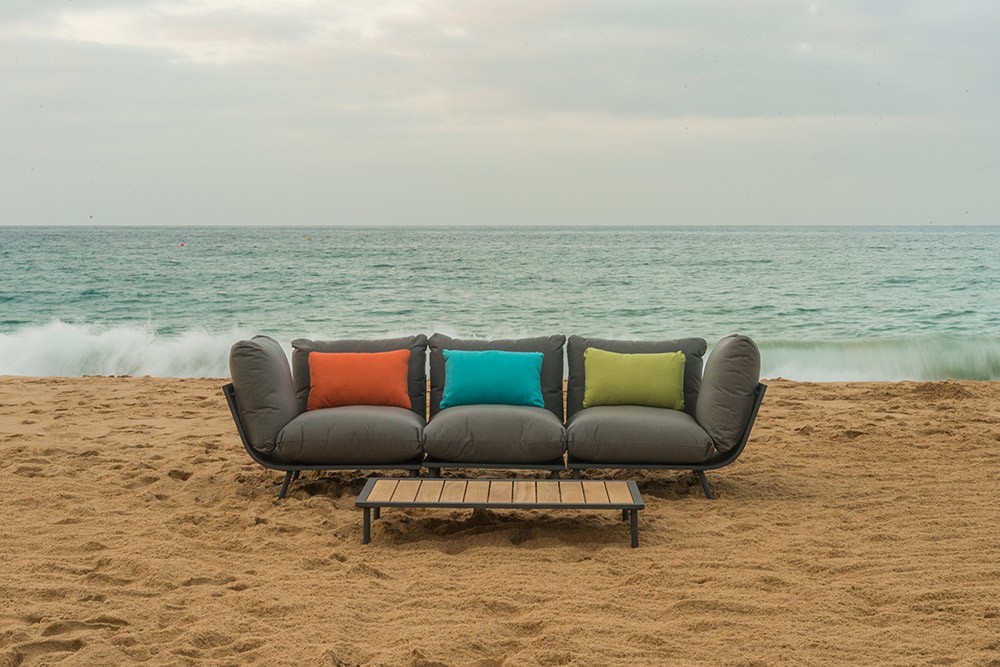 It's summer – traditionally a time for holidays, relaxation, travelling abroad, school trips and residentials. But this year 'staycationing' will be taking on a new meaning for most of us, with many holidays confined to our local area (or living rooms). However, using the wealth of online content available along with some creative ideas, you can still visit somewhere new from the comfort of your own home via a virtual vacation.
During lockdown, I have been spending many weekends going on virtual trips. Some places I had been before, and other places are on my bucket list to go in future. Even if you are planning on attempting a real-life trip this summer with your children, a virtual holiday is a great way to fill a rainy day – and is also much cheaper and safer!
Most of the ideas below will require some technology and internet access, but there are some crafty ways to spend time away from a screen too. They are suitable for all ages with adult support and can even be done with friends and family in other houses – I successfully achieved this with joined up itineraries and lots of video calling! To get the most out of it, I would recommend planning your trip in advance.
1. Choose your destination
It could be somewhere you have visited as family before so you can relive some of your memories, somewhere you want to visit, or somewhere you think you might never get the chance to go.
Having now virtually travelled across the world on my own adventures, my advice would be to choose a destination that has some cultural opportunities that interest you. Enjoy good food? You might want consider Italy for the cookery lesson potentials. Love wildlife? How about somewhere you can go on safari, or maybe a trek in the Amazon jungle. A history buff? Take a trip to somewhere that has archaeological sites or online museum collections you could virtually tour.
Don't discount destinations closer to home either. The New Forest and Scotland are great for those who want to enjoy some scenic countryside. Why not do a tour of all those UK sites you've never found the time to visit before? How many of us have never walked the streets of Bath, glimpsed Stonehenge or seen inside the Houses of Parliament?
If you are a teacher, you could encourage students to visit the same destination as a summer project, or visit somewhere together in September – especially if your residential or much anticipated school trip has been cancelled.
Travel guides often have lists of top things to do in a city – Lonely Planet even recently put together some lists of virtual destinations.
2. Set the scene
Once you have your destination, transform your table (or TV area) into a space you can use as your travel base. You might want to make it feel different, so you aren't just in the same place you've been sat for the past three months!
If you are going somewhere in the countryside, you could gather all the house plants together to make it feel a bit more like a forest. If it is a place you have visited before, dig out your photos and souvenirs.
If you will be spending lots of time in Parisian cafes, you could make a pretend restaurant table. You could even paint, draw or make famous landmarks for a backdrop – I made an Eiffel tower out of cardboard and stuck it to the wall for a nice view from my 'café'. You could make a shop and role-play visiting, or even erect a tent and pretend to be camping!
Want to go further? Try this:
3. Re-create the journey
Travelling by plane? Make tickets and a boarding pass for everyone coming and watch a flight video on YouTube. Get creative with your travel brand – it is your airline after all! What treats will be on offer on your flight?
Perhaps you're going on a road trip. Do you have a map to plot out the roads you will take? What will be your car playlist to listen on the way?
This might only be a short amount of time in your virtual trip – but small immersive moments like this really help the holiday feel special.
Want to go further? Try this:
4. Experience the cultural attractions
One of the best things about a virtual vacation is the amount of time you have to play with. If you've ever been on a city-break and tried to cram in several museums and galleries, then now is the time to make the most of the internet. You might be visiting Rome, but in a virtual trip, popping over to Naples in the same morning is easily achievable!
Check out Google Arts and Culture, or see if the landmark you want to visit is on Google Street View – you can sometimes even go inside the buildings. Some organisations will have virtual tours available on their website, or online collections. For inspiration closer to home, we have some London Virtual Tours listed on our LookUp directory.
Want to go further? Try this:
5. Attend cookery classes
Research the local delicacies. Can you incorporate them into your trip? You could find cookery classes online that you can take part in, though remember this will likely require forward planning to buy ingredients.
If you can't do any cooking on the actual day, you could still learn about the food that is popular or traditional in the place you are visiting. You could even write your own recipe to use in future or make a pretend menu for a restaurant. Can you research the local currency and prices of food?
Want to go further? Try this:
6. Wildlife watching
Is where you are going famous for a particular kind of wildlife? YouTube is often guaranteed to have videos to watch of all animal experiences out there, and lots of organisations and sanctuaries have live cameras you can watch online too.
How does seeing the animal inspire you? Could you draw the photo you would have taken if you were there in real life? Can you write a poem or a story about the animal? You could create a fact file, or, if the animal is in danger, a poster about how to help them.
If your destination is based in the UK's countryside – try birdwatching in your local area or even some gardening activities.
Want to go further? Try this:
7. Learn a new language
Start to learn the language of the country you are visiting. You could make a dictionary of key phrases. Can you and your family try and use them throughout the day? You could find a translation of a picture book online and read it together, or try to translate a simple well-known favourite yourselves.
For those who are older, try watching a film made in the country you are visiting with subtitles. Are there any phrases you recognise while you watch?
Want to go further? Try this:
8. Get sporty
What is the most popular sport at your virtual vacation location? Can you watch some or, even better, have a go at playing yourself? You could make some costumes or design new uniforms for sports players, or even research some historical sports outfits.
If you enjoy walking, you could hike up a mountain on Google Street View. Though make sure to go outside for a walk to realistically tire you out!
Want to go further? Try this:
9. Make a postcard to share your adventures
After a long day travelling don't forget to record all your adventures and share them with others. Make a postcard to send to someone and tell them about all your activities.
For the image on the front, you could draw pictures of what you have done that day, a famous scenic view, or maybe you were inspired by some art you saw in a gallery and you want to have a go at your own.
If you are a teacher and considering an immersive adventure for your class, check out pages 15 to 20 of the My Creative School resource for support on planning, and tips for boosting engagement and cross-curricular links.
Image credit: Home and Garden Centre