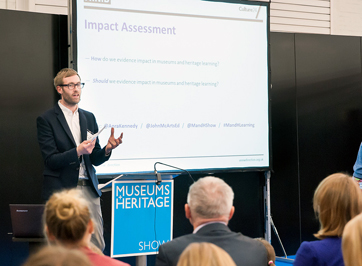 Finally (for the purposes of this blog, anyway), it was also important to acknowledge the question of inherent vs instrumental value of culture – again, I can't claim to have a solution here, but I thought it might be of interest to many if at this point I shared some recent developments that have had an impact in this area – some of which attempt to reconcile the two.
Over-arching
In March 2014, Arts Council England published The value of arts and culture to people and society – an evidence review – this was a really ambitious and useful contribution, although like many similar reports preceding it, the quality of the evidence base used, and the way that it was analysed, did come in for criticism from some quarters.
To me, the ACE report seems to take a lead from the massive Culture and Sport Evidence (CASE) programme that DCMS coordinated a few years ago. In the last 18 months we've also seen the both the AHRC Cultural Value project and the Warwick Commission on the Future of Cultural Value, and it will be interesting to see the contribution made - not just to the debate but our everyday practice – by these programmes as they progress.
In a more organic, deeply endearing way, some profound thinking into the way that museums (and by extension other cultural partners) can understand and communicate the nature and extent of the contribution that they make has been done through the Happy Museums project.
Instrumental
Falling squarely in the instrumental camp, meanwhile, the Rayne Foundation have developed AESOP 1, a few framework to support cultural partners to capture and evidence their contribution to 'complex healthcare interventions'.
More broadly, NCVO are leading Cultural Commissioning, a large-scale programme for the Arts Council to improve the way that we engage with opportunities for commissioned funding from local government and healthcare. Improving evidence of impact will be central to this. Towards this, could we look again at how we use existing resources such as the Local Government Association's extremely comprehensive Outcomes Framework for Culture & Sport?



Schools, children & young people
Looking at the schools sector, last year the OECD published an international analysis, Art for Art's Sake? The Impact of Arts Education, which – in very superficial summary – concluded that the existing evidence for the impact of arts and culture upon attainment is so sparse that we should re-frame the offer around the ability of our work to cultivate the 'artistic habits of mind'- observation, exploration etc – that could be so important for young people to live happy, successful lives in the 21st century.
In the UK, also last year, the Education Endowment Foundation and the Sutton Trust produced a toolkit on the basis of assessing existing evidence for the impact of the arts and culture (and other alternative interventions – sport, phonics, mentoring, etc) against priority outcomes – and, on the basis of existing evidence, we come up a little shorter than we'd like.

Taking it on the chin, I feel there are two key questions that we should ask – firstly, what methodologies can we systematically implement to improve the quality of our evidence? And secondly, in relation to the EEF toolkit – can we advance to credibly stake a claim to deliver some of the more impactful interventions listed, like collaborative learning or meta-cognition and self-regulation?
It will be interesting to see the impact that ACE's evolving quality framework for cultural education will have, especially as it appears that this will become more widely used and understood over 2014-15, as hopefully (with the support of Bridge organisations), many of ACE's newly confirmed National Portfolio Organisations and Major Partner Museums will begin to apply them in their work.

Alongside this, there are interesting discussions afoot – could we tweak and re-utilise tried-and-trusted frameworks for cultural education, such as the now-defunct Museums, Libraries & Archives Council's still widely used Inspiring Learning for All?
More widely…
Helpfully, last year A New Direction alongside partners including London Transport Museum, the Roundhouse, the Royal Opera House undertook a joint piece of work that collates may of the existing sector guidance and resources – these are collected on the Arts Impact Measurement website. I also commend you to my colleague Michael Judge's fantastic blog on the subject – our most widely read missive of 2013!
Going beyond the boundaries of culture, I think it's also really interesting to consider – could more arts and heritage organisations make use of excellent resources like the New Economics Foundation's Five Ways to Wellbeing, the Young Foundation's Framework of Outcomes for young people.
* Images credit: Simon Callaghan
---
How do you evaluate your work? Please let us know via Twitter, or using the comments below.
A New Direction will be hosting an event based around the theme of Value in arts and culture on January 28th 2015.

---
Like this blog?
We send out a monthly digest of all our blogs, news and updates - sign up here to receive straight to your inbox - www.anewdirection.org.uk/newsletter

You can also follow us at @A_New_Direction