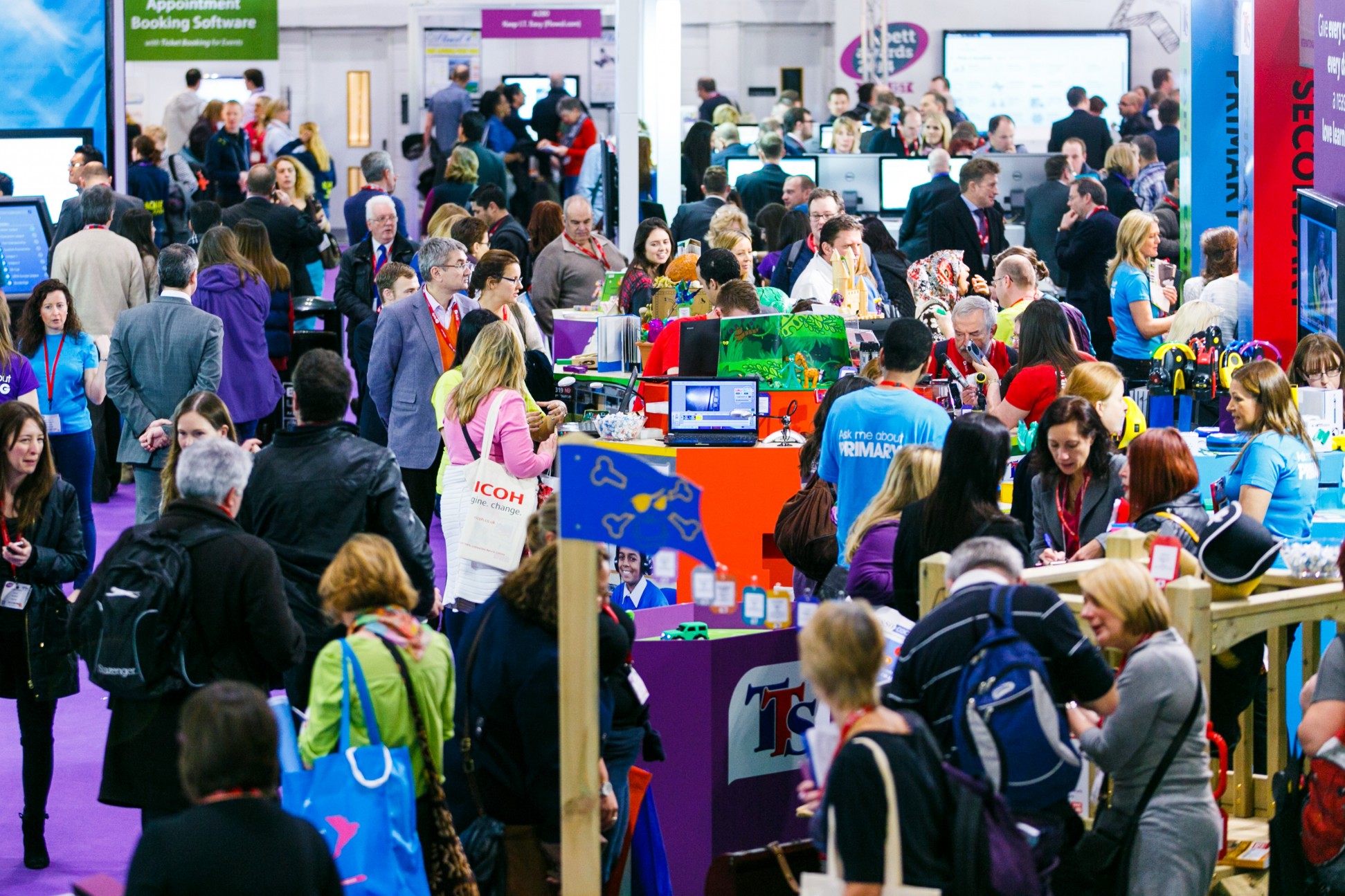 Picture credit: Installation
If you are currently considering how your organisation uses technology within its learning programme, then a visit to BETT should be on your agenda for January. There is no better way of getting a quick overview of the education technology landscape than a trip to the EXCEL Centre at the end of January (25-28) for this annual trade show.
BETT is one of the largest edtech shows in the world and last year nearly 45,000 visitors from 128 countries attended the show over its 4 day run. Although there is a strong focus on sales, with hundreds of companies vying for your attention and a slice of your resourcing budget, the main purpose of a visit to BETT is to research and learn.
The show has an excellent programme of seminars and workshops with guest speakers for 2017 including Sir Ken Robinson, Heston Blumenthall and Stephen Heppell, as well as wide representation from both the education and business sectors. In addition, many of the suppliers host their own events so there is an overwhelming amount of choice.
Ensure you do a swift circuit of the show arena as you will quickly get a feel for what schools and HE might be adopting in the next year or so. Last year 3D printing and scanning were the big new things, whereas this year augmented reality and virtual reality are likely to knock all things 3D from their top spot. If you're interested in how schools, FE and HE are using technology within their practice then do check out the 'Learn Live' theatres - sessions include VR in the primary classroom, iPads to support SEN, Facebook and learning within HE and several sessions focusing on the use of open badges.
My advice would be to definitely visit the show if you can, but plan your day carefully and don't get drawn into too much sales chat. London CLC has been helping teachers make the most of their visits for many years, so here are a few of our top tips to help in your planning:
Pre-register
To save yourself the bother of queuing on the day, pre-register and print your ticket off in advance.
Plan your visit
If you're happy to engage in a bit of sales talk then have a focus. Are you interested in VR? Do you want to get more from your iPad? Make sure you know what you want to research and pick out a few suppliers to visit so you can compare and contrast. The BETT site has a great filtering feature to allow you to pick out suppliers by phase, subject and product. Click here to see the exhibitors list
Check out the seminars
It's worth spending a bit of time picking out one or two seminars of interest before your visit. As I said, BETT offers a huge number of sessions and these combined with the free sessions provided by the suppliers can be rather overwhelming. So, choose your seminars in advance and plan strategically as they also provide a chance for a bit of downtime in what will be an exhausting day. Click here to see the seminar agenda
Pick your day carefully
BETT runs from Wednesday to Saturday. The busiest day by far is Friday. If possible, you should plan to attend on either Wednesday or Saturday. Both are quite quiet and you will have time and space to browse the stands and get a seat at the seminars
Download the App
The BETT app is a really useful way of planning your day and navigating the show. It's available now for download on both android and IOS.
Wear comfy shoes
Your day will be long and tiring. ExCeL is situated within a 100-acre site in Royal Victoria Dock and walking from one end of the venue to the other can take a long time. So, wear comfy shoes, take a bottle water and pack some snacks. There are lots of places to buy food but the queues can be long and the food is expensive so save yourself the bother and pack a sandwich.
And finally...
Avoid the freebies
There is no such thing as a free lunch and this definitely applies at BETT. Most suppliers will be giving away pens, mugs, sweets etc., however in return they will want your contact details. Unless you want to be inundated with sales calls in early February, refrain from the free Quality Street and take along that final bit of Christmas cake instead!
---
Julia Lawrence is Deputy Director of London Connected Learning Centre.