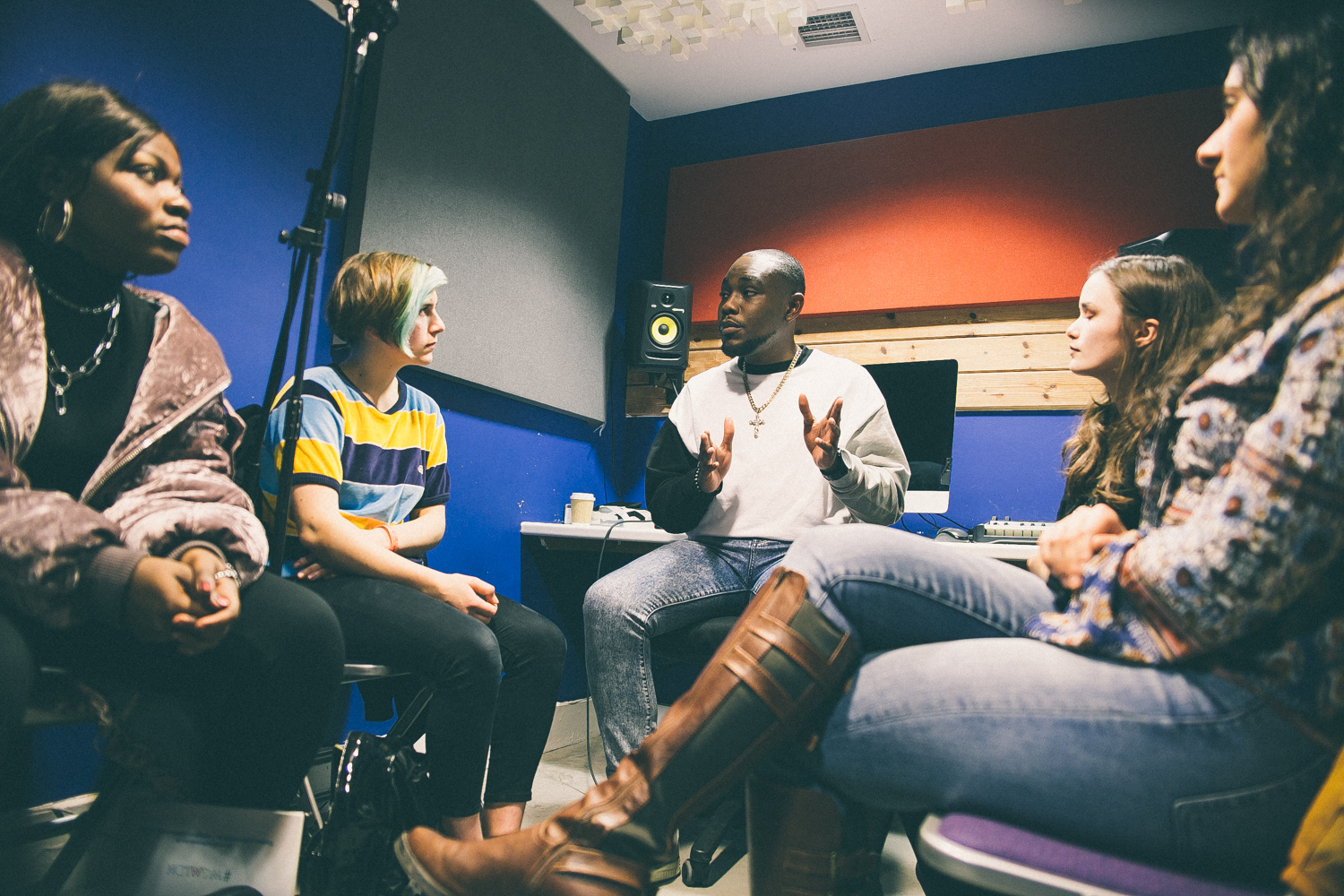 Sound Connections published its first 'Mapping non-formal music provision and social need in London' report in October 2012 and, in doing so, introduced new ways of thinking about 'cold spots' (defined then as areas of low provision and high social need) in music provision and funding.
In 2017, they commissioned Lawrence Becko to review and renew the methodology, and present an up-to-date picture. The resulting report revisits the idea of cold spots mapping and casts a light on provision and funding from 2015-2017 through data from the National Foundation for Youth Music, Arts Council England and the London Music Fund.
In this blog, Sound Connections Programme Manager Jennifer Raven and Consultant Lawrence Becko write about what has been learnt and consider what action could be taken.
---
Social need has been right at the heart of non-formal music provision since the National Foundation for Youth Music (Sound Connections' main funder) was set up almost 20 years ago – it's the key driver for everything Sound Connections exists to do. Whilst policies and agendas change over time, the importance of identifying those most in need and enabling creative experiences that impact positively on people's lives remains the core of our collective mission as a sector.
The mapping helped us to re-engage with the question of need – where is it now and what has changed? It has given us the opportunity to highlight shifts in the landscape over the last five years. Researching and writing the mapping report has also helped us to refocus our thinking about how we identify and explore need, and we hope it will do the same for you.
We arrived at the term 'needs-based thinking' as an umbrella term for the different ways in which you can understand what a place or community needs; what it is experiencing, what is missing, what it wants and so on. It can also be used to describe a process of working together to design solutions on a hyperlocal level. Mapping is just one way (of many) of doing this but we hope that the report provides a starting point for people and organisations across London to think, reflect and plan in new ways.
There are three main recommendations within the report and, at Sound Connections, we are responding to these as follows:
1. Joined-up action
Music organisations, funders and policy-makers come together to create a joined-up action plan for music making in areas of high deprivation
Sound Connections is:
2. Hyperlocal focus
Music Education Hubs and other providers look closely at their boroughs and identify where deprivation exists at a ward and neighbourhood level
Sound Connections is:
Working with Music Education Hubs to map and understand their local need
Continuing to consult with children and young people about their experiences, opinions and needs – you can find a summary of our youth consultation 2015-2017 here
Consulting with communities and grassroots projects and organisations in every London borough to increase our understanding of local need
3. Evidencing impact
Funders and policy-makers work with music organisations and networks to build the evidence base for music's impact on social change
Sound Connections is
Providing training, development and resources shared via our new IMPACT programme funded by City Bridge Trust
Over the next 4 years we aim to deepen London's understanding of what music provision is wanted and needed, particularly through community consultation, and we hope you will join us on this journey by:
Considering the area across which you work and undertaking your own needs analysis and mapping
Connecting with people and organisations not known to you: reach out, build relationships, and challenge yourself to speak to people outside of your immediate circles
Developing work genuinely responsive to communities most in need
Sharing the needs of your local area, community, participants or organisation with Sound Connections to help us learn about London's communities and share it with the widest possible audience
You can get in touch via info@sound-connections.org.uk for more information, and you can read the full report here.
Image credit: Sound Connections