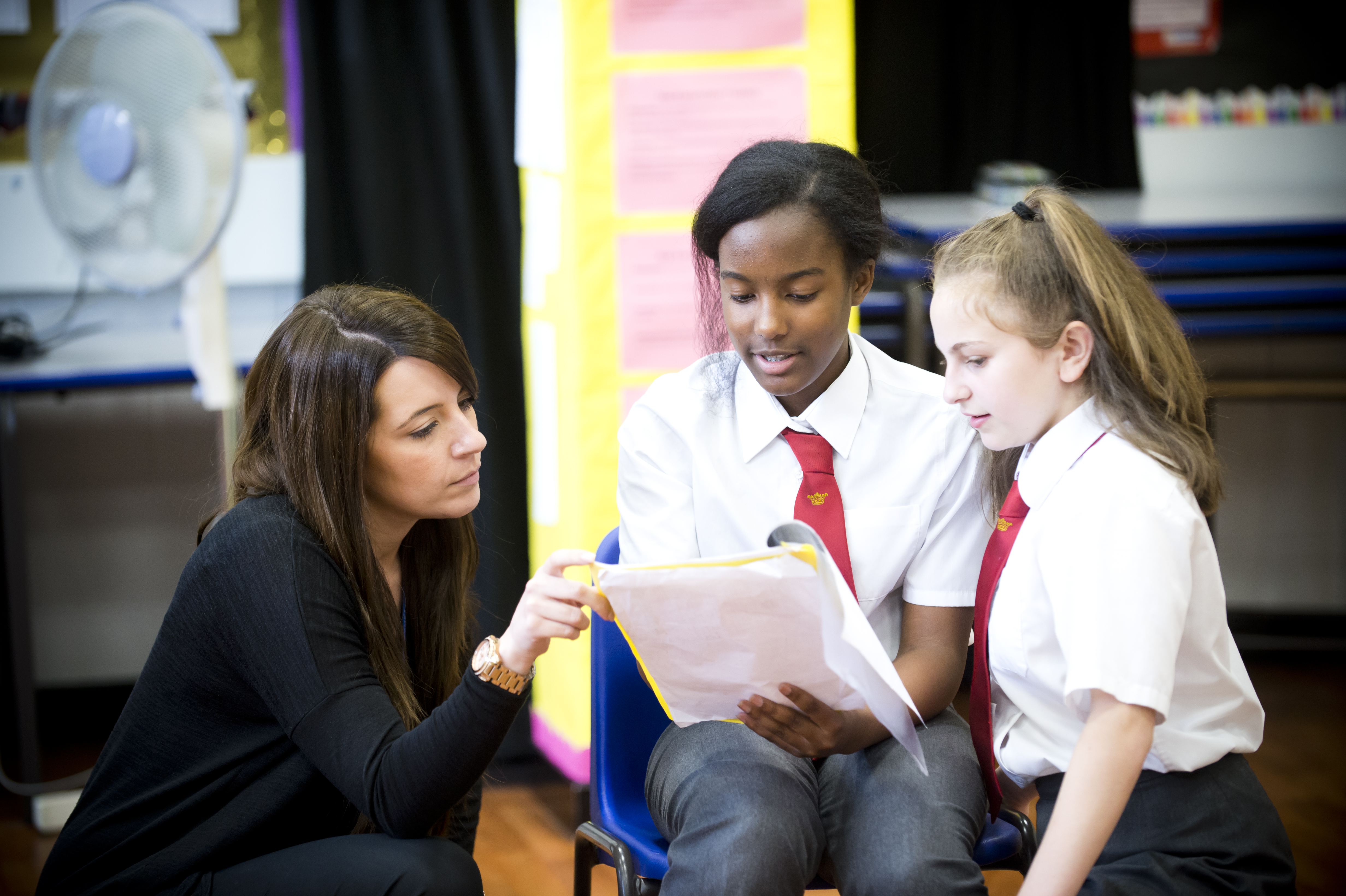 At our latest termly meeting of school leaders, generously hosted by the Southbank Centre, the message was loud and clear; it's a myth that Ofsted require schools to deliver an academic curriculum at the expense of the arts. In fact, Ofsted - at least in the guise of Mike Sheridan (Regional Director for London) and Mark Phillips (Senior HMI), who gamely addressed our roundtable - are passionate advocates for a broad and balanced curriculum which includes high quality, cultural and creative education as a core part of schooling.
In the course of the discussion I was struck, not for the first time, by how much schools, the cultural sector and Ofsted all agree that cultural education is important but still have much to discuss in terms of how important, who is responsible and what constitutes quality and/or adequate provision.
Jude Kelly, the Director of the Southbank started the meeting with a passionate statement on the importance of the arts in the lives of young people, the central role that institutions like hers can play in unlocking culture. In particular Jude talked about the need to really commit to supporting those communities that less able to engage with the arts, to think about how resources and power are distributed and challenge inequity where it exists. This became a key theme of the discussion, not just that the arts are good for young people but that in order for our city and our society to function we all have to think hard about those people, who for one reason or another, are not getting their voice heard whether it is the schools that we find it hard to talk to, the students who never volunteer to take part or the parents and families struggling to sustain the basics.
Mike Sheridan asked that if the arts are not part of the mainstream of education and not part of the core school day, then how can we know all young people are getting an opportunity to participate? If we let the arts drift to being purely in the 'enrichment' space then do we fail on the equalities agenda?
Arts and cultural organisations have a significant role in contextualising school based arts education. Mark Phillips illustrated this point with an anecdote about a pupil studying Matisse's Snail – when the pupil finally saw the original painting at Tate Modern he could not believe how big it was having only ever seen it in books. Encounters with the arts in venues and with professional artists make art real and enable young people to have a different relationship with what they are learning.
So, if there is such widespread support for the arts within education why do we find it is being marginalised in many (though by no means all) schools?
Mark asked the question; 'what are we trying to achieve with the arts for our young people?' Is it about consumption of the arts and building audiences of the future? Is it about connecting to our shared cultural inheritance, or developing questioning imaginative and creative people? He reiterated that teachers and school leaders want what is best for their children but we are often not very good at explaining what this means in terms of the arts. There is a need for an 'irresistible' narrative that appeals to students, parent and teachers alike. Mark and Mike also were clear that the arts does not necessarily do itself favours when it tries to argue its value in broader educational terms, that are not easy to evidence (music's impact on general academic achievement and personal development, for example). We need a compelling narrative that speaks to the truth of why the arts are an important part of education in their own right, rather than just arguing that they help promote achievement in other areas.
Mike also pushed against the constant focus on the Ebacc as being to blame entirely for low uptake in the arts at KS4; he suggested that the curriculum and teaching at KS3 is all too often 'flat' in schools.
Comments from the floor suggested that too many schools perceive that the arts are not important to their success, they need to get past the ''it's all about how we're being measured' mentality and recognise they have the freedom to develop an exciting curriculum with arts and culture at its centre, which will benefit all pupils. The culture sector needs to help schools make this easy.
As with so many areas of public policy, collaboration, sharing intelligence and knowledge, skills, and working across cultural sector, schools and communities is critical. Partnership, networks and collaboration is needed to find out how other schools who are doing it well and share this knowledge.
A deputy head from an inner London school also made the point that the majority of her pupils have Bangladeshi heritage and all too often do not see people that look like them in arts venues or represented on stage or screen. The lack of diversity in the arts profession is well known and in stark contrast to the diversity of populations in London schools.
And this was perhaps a key point where the 'irresistible' narrative that brings the arts and education sectors together (particularly in London) starts; both sectors are engaged in shaping culture, in building shared norms and values, in defining what it means to be British now and perhaps through working together and learning together we could achieve more. If education is about preparing young people for life in modern Britain, culture is central to this, as education and schools are central to culture.