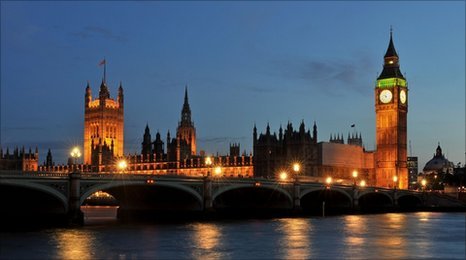 (Image courtesy of BBC website)

In The House
The House of Commons is opening Portcullis House up to young people from across London for the day. Come along and find out how to get more engaged with the issues that matter to you!
In the House will feature a fantastic array of music and arts performances, debates and discussions about the issues that matter to you.
Allsortz Open Mic will bring you an afternoon packed with pure energy and spine-tingling young talent, showcasing the very best emerging performers that London has to offer. There will also be a market place where you can explore opportunities to get involved, find out about careers in Parliament and politics, get your voice heard and make a difference.
Workshops taking place during In the House
Poetry/Rap Workshop (Limited spaces) - Aspiring spoken word artist or rapper? Have a story to share? Join Shay D on a journey through the history of freedom of speech and have your say at 'In the House' by taking to the stage! To sign up for this contact Shay on Twitter or email them
On the Record - A culmination of two inquiries as well as a debate looking into the root causes of youth violence in London, held by One Big Community. Follow the link above for more information.
Being an entrepreneur ROCKS! Running three times throughout the day, this interactive workshop, provided by the Rockstar Mentoring Group, will demonstrate how you can start your own business and make it successful! Never before has a generation wanted to be their own boss more than YOUR GENERATION and at this workshop, you will hear from self made millionaire, Jonathan Pfahl, who started his first Rockstar company at 25 (now only 32) and some of his mentors will be showing you how to follow your passion to create something amazing! Book now as places are filling up quickly! Simply register your attendance by emailing admin@rockstaryouth.co.uk and state how many tickets you need and which session you want to book: Sessions go for 45 minutes and are running at: 12:45pm, 2:15pm & 3pm.
New Variety Lives! Sometimes the best way to get your point across is with a smile… Comedy expert Roland Muldoon and Spoken Word craftsmen Alexander D Great and Mystro MysDiggi help you get your act together and push the boundaries of your political voice. Come prepared to perform. Pitch your 3 min set to a pioneer of Agit "Pop" and Alternative Comedy; craft your social social comment with a Calypso Chantuelle and let a lyrical heavyweight bang some Hip Hop comedy into your political poetry. Suitable for Stand-Ups, Sketch, Poets, Rappers and cynics!
Five>O Jam! An open call to musicians, singers and MCs to join a unique one-off live band collaboration and perform at In The House with the Met police, Rhythms of the City and emerging artists, including Shivz and Ellen Blane. Let's make some noise. Bring your instruments and an open mind.

Spaces for New Variety Lives and Five>O Jam are limited. Advance booking is essential.For bookings and more info contact Lesley Kleberg
Supported by Milestone Foundation's Passion Project and MPS Hackney Safer Transport Team.
This event is being run by Parliament Week in partnership with the Greater London Authority and Allsortz.
Booking details
Capacity is limited; therefore entrance to the event is by booking only. If you would like to attend, bring your friends, members of your group, family or organisation please register by emailing Rebecca Palmer.
The event is free of charge.