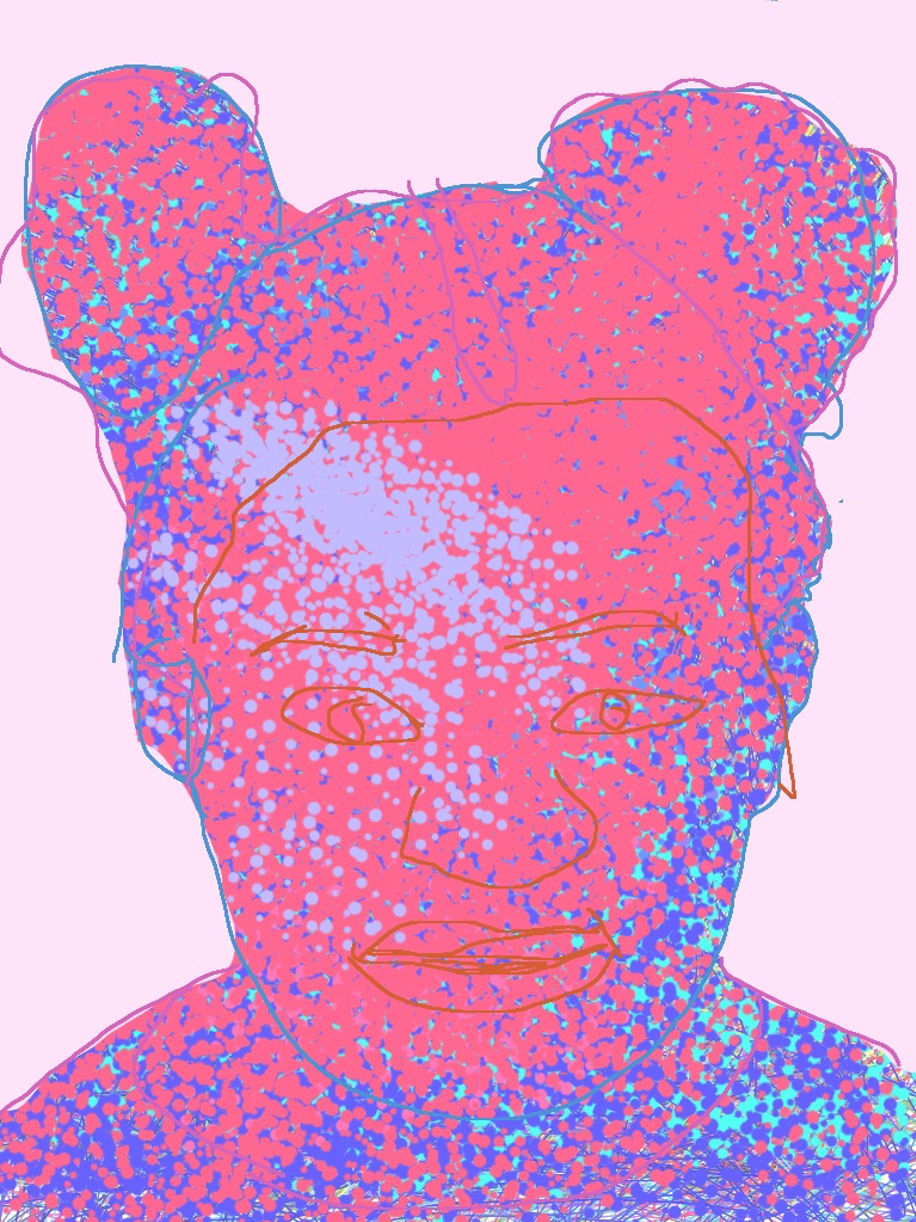 As a disabled artist who is a product of the special education system, I am passionate about taking high quality art experiences into special schools and disabled communities. So, I was really excited that the I Am Festival provided me with an opportunity to work with two special schools in London – The Garden School and Woodfield School.
It is important that young disabled people have role models who are disabled. When I was at school, we were sheltered from this, so as a result I did not have any disabled role models when I was growing up. The visit was a great opportunity for the students to meet a crazy, disabled, Yorkshire digital artist. And, of course, for me to meet them.
I took iPads into both schools, for two days each, with the idea to work with both the students and support workers – teaching them the skills to use the professional art making apps so they could express themselves through digital art. The idea of the workshops was for the students (along with staff) to create a character based on someone, somewhere or something, which inspired them.
Before I worked with the students, I gave the support workers an opportunity to do the same workshop, so that they could learn the skills first and be able to fully support those they were working with throughout the four days. As a result of this I was able to hit the ground running and utilise all the time that was available. It also ensured that the staff learnt new skills that could be passed on.
The students responded amazingly to the brief and came up with wonderfully imaginative flights of fancy, such as the 'Jesus as a Power Ranger' (see below). One of the students described me as the 'fictional' Jason and that he was the 'real Jason'. The work they produced was highly colourful and demonstrated their own particular passions and aspirations, whether it be the Power Rangers, King Kong or Doctor Who. It gave them a unique opportunity to express who they are. It was about exploring aspirations.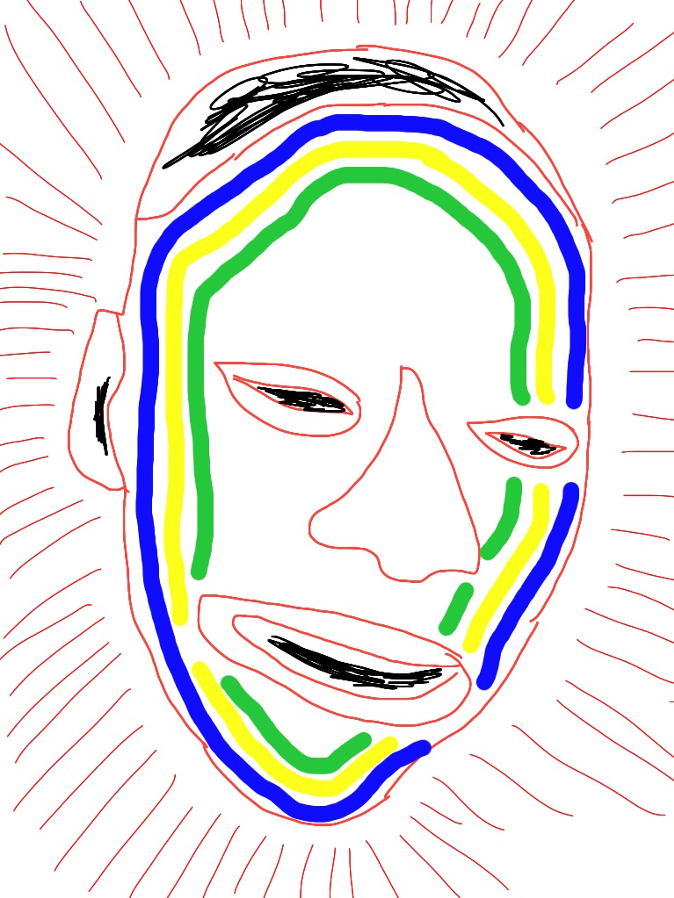 At Woodfield School, I was able to offer one-to-one tutorial with the students, which enabled them to proudly take me through their art portfolios. The sessions were not just about making art, but about having time to talk to the students about their lives and aspirations, whilst they were able to ask questions about my work and my life as a disabled person. I think this was just as important as the art making.
I was incredibly impressed by the committed staff at both schools, with both Deepa (Woodfield) and Maria (The Garden) having a fantastic relationship with their students. I was also impressed by the warm and friendly welcome I received. And it was wonderful to see the students engage so enthusiastically with the 10-foot inflatable sculpture that I took to both schools. It was a great way to introduce my work to them.
From these four workshops I created two banners, which featured all the work that had been created. It was planned that the work would be created into individual t-shirts, through iron on transfer prints, and these would have been exhibited at Tate Exchange on 24 March, along with some of my sculptures.
It was a tragedy that we could not have celebrated the work at the event at the Tate Exchange, but obviously this could not be helped. However, I think in the future it is vital to have some closure, or an event where we can celebrate the students and the beautiful work that was created.
I said to both schools that these sessions were not a 'goodbye' as I would continue to find ways to work with them throughout the future. This is a promise.
---
This blog is part of I Am At Home Festival – a unique online celebration of creativity with SEND settings and disabled-led organisations. Find more blogs, resources, videos and events on the festival web page.