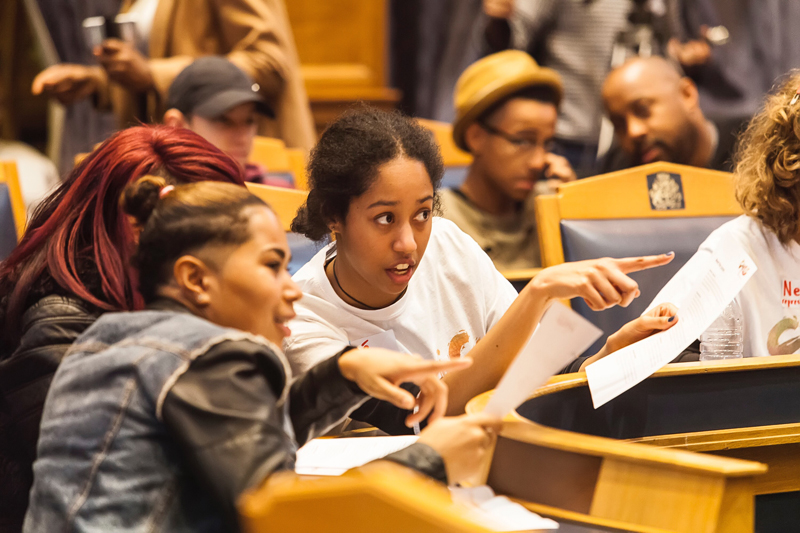 Picture credits: Croydon Youth Arts Collective
The Croydon Youth Arts Collective, CYAC for short, is a group of young arts ambassadors from Croydon with one mission in mind: to raise the arts and cultural profile for the arts in Croydon. We have set out an ambitious plan to get more young people involved with the arts and culture and have recently put this plan into action with a big event we ran last month.
CYAC was developed by a group of diverse young people, including me, who are interested in the arts and passionate about making a difference in our local area. Being part of CYAC gives us a platform to shape arts and culture opportunities in our borough. We hope to enrich young people's lives through the arts and to make sure that young people's voices are at the heart of the decision-making process.
On the 29th October we ran a public event to help with our mission. This was a Youth Arts Takeover produced by us, CYAC. We wanted to bring together the community of Croydon and strengthen the borough's arts offer for young people. Another aim of the Takeover was to make sure that everyone knows about CYAC and people realise that arts and culture are important and necessary for young people to be exposed to.
In August we had an intensive planning week to kick off the planning process. We had a lot of ideas, however, we knew that we weren't going to use all those ideas. Throughout the week we then chose more realistic options and things we knew that would draw the young people in… and most importantly the things that would raise the profile of arts and culture within Croydon. We decided that the purpose of the Takeover was to bring together the community and the young people of Croydon to take part in the arts, have discussions and showcase local creative talent.
We were unable to see how things would come together on the day during that intensive week. However, when the day came (although it was quite long and very hectic), we managed to pull it off and create an event to remember. We believe that a youth-led arts event on this scale was a first for Croydon!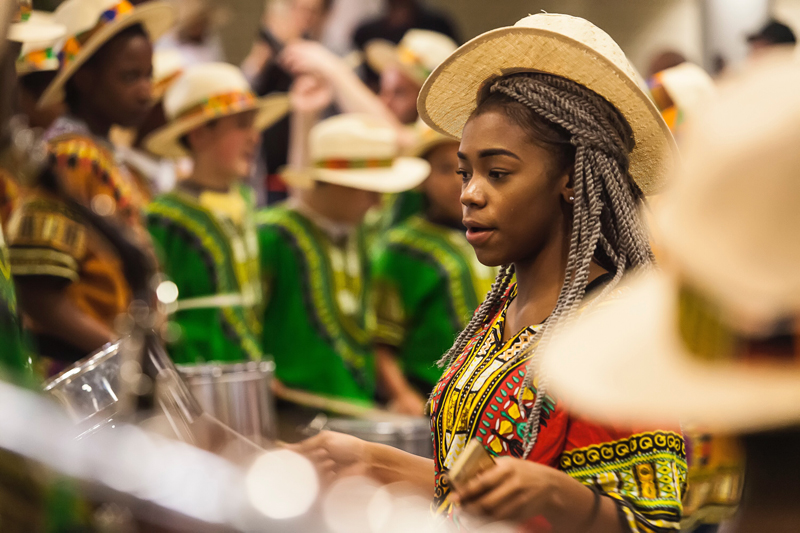 This event encompassed a mass takeover of Croydon's iconic Clocktower complex on the Saturday 29th October 2016 from 11am-5pm. Creative activities spilled out across eleven spaces, which included the library, and museum, the David Lean Cinema and the Town Hall, inviting everyone to engage with all the different art forms. There were theatre and dance workshops, live music in the Braithwaite Hall, 3D printing in the library, and much more… I believe there was something for everyone! The highlight of the day for me was a panel discussion with industry professionals and key cultural decision-makers about the 'Future of the Arts for Croydon' in the Council Chamber.
At the event we had over 1,000 children, families and young people attend. A huge range of partner organisations were involved in the event, which allowed for a wonderfully diverse audience to fill the spaces throughout the day. Refugee Youth and Croydon Youth Council showed films in the David Lean Cinema; South London Inclusive Dance Experience and carnival band Kinetika Bloco Croydon offered pop-up performances in the Atrium; Rappers and vocalists from Syrus Consultancy and Croydon Youth Theatre Organisation roused the Braithwaite Hall with live performances, where there were also beautiful fashion pieces from Coulsdon Sixth Form College. There was a special attendance from the Deputy Mayor of Croydon and later she wrote CYAC a letter to thank us for planning the event. In it she said: "I believe it to be the best "youth event" in Croydon for many years, it was just electrifying!"
We hope the event showcased how creative and reliable young people are and challenged people who have a negative perception of young people.
Through being part of CYAC and planning this event I have learnt how to put on an event: from the budgeting to marketing, from health and safety, to generally planning a very successful event to remember. But…. here's to a bigger and better one next year!