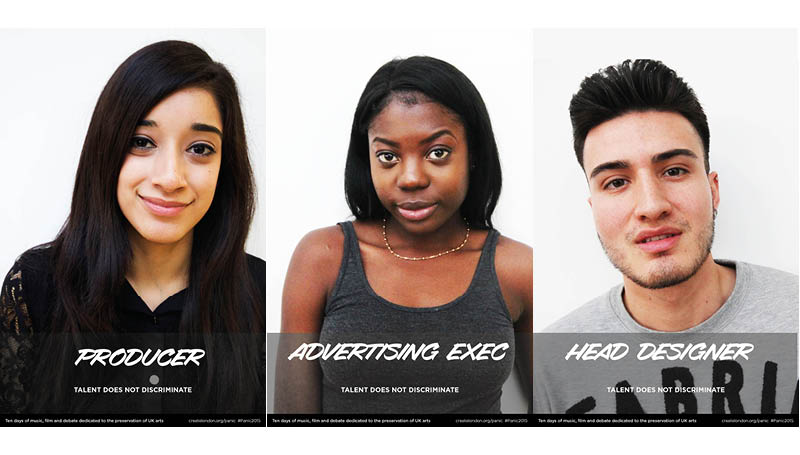 What the Apprenticeship Levy means for you
CC Skills responded to the new apprenticeships levy and what it means for creative companies
Creativity Works: Panic

Take a look at the culmination of some really brilliant hard work done on our Creativity Works: Panic programme.

Looking for the Next Generation of Street Artists…
The Street Arts Academy is Emergency Exit Arts weekly enrichment programme for young people aged 13-19. The Street Arts Academy focuses on creating outdoor theatre - surprising spectacles that take place in and around public spaces. Young people can get involved now by emailing info@eea.org.uk

The First Story National Writing Competition closes next Friday!
All state secondary students across the country are being invited to submit up to 850 words on the theme of 'Echoes' for the fifth annual National Writing Competition. The winner will be offered the unique opportunity to be published in The Sunday Times online and three winners will also earn a place on an Arvon creative writing residential course and the shortlist will be published in a collected anthology. Visit the competitions page, download the teachers' pack or email competitions@firststory.org.uk
STEAM Hack
The Cultural Learning Alliance recently held a STEAM hack at the Science Museum to explore the notion of STEAM: adding the A of 'arts' to the STEM subjects of Science, Technology, Engineering and Maths. Our Chair Professor Maggie Atkinson spoke at the event.

Closing the gap: test and learn
At the Closing the gap: test and learn event, almost 50 teachers shared their school-led research. Robin Hall, school-based research and development manager at NCTL, explains more about the project.
Supporting disadvantaged pupils
A new research report and school leaders' guide released by NFER for the DfE shows how schools can effectively use Pupil Premium funding to improve results.

Spending Review: School funding to be overhauled from 2017 to bring national rate per pupil
The BBC is reporting that, as anticipated, George Osborne has confirmed the funding of schools in England will be overhauled to remove big regional differences in levels of per pupil funding.
Meanwhile, Arts Council England receives cash terms increase in Spending Review.
Kids in Museums winter workshops

Kids in Museums is running two workshops in December on the theme of families. Find out more on how to engage with this target audience by attending the Family Fortunes workshop on 1 December at the Foundling Museum (£120) and our Digital Families workshop on 11 December at the Museum of London (£85).
The London Curriculum - Learning Inspired by London
The London Curriculum team are pleased to share the new guide 'The London Curriculum- Learning Inspired by London.' It explains what the London Curriculum is and more importantly how to engage with it. Copies of the guide will be available in 'The World's Greatest Classroom' session at the Education Conference and will also be available to view online shortly.

London Curriculum Guide Nov 2015.pdf