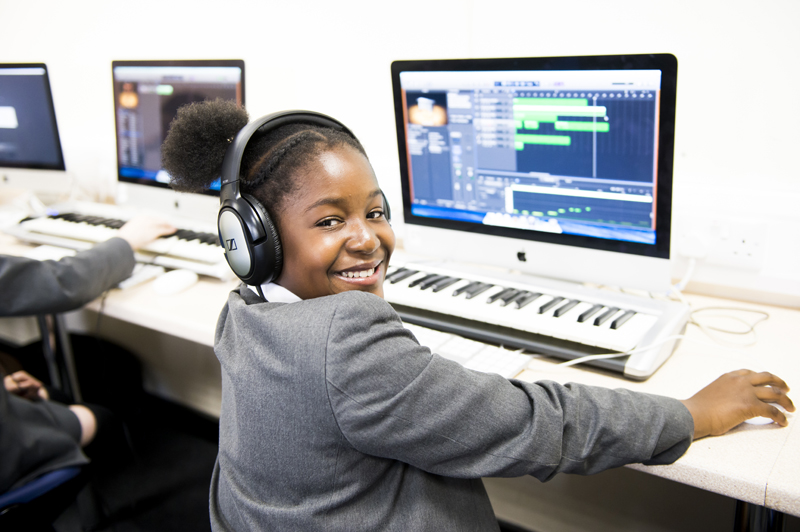 Back in April our Partnerships Director, Holly Donagh, wrote a short paper on the evidence base for the arts in an education context. In it she responds to the points raised in fairly critical studies by the OECD and EEF, and unpacks some of the ideas surrounding research into the impact of cultural education. Read the paper here if you haven't already.
Julia Lawrence, Deputy Director of London Connected Learning Centre, here shares her opinions on the subject.
---
I'd like to share a few thoughts on this subject from the perspective of someone with many years' experience promoting and delivering creative learning activity in schools as well as working with artists and technologists in education and youth settings.
The AND blog and paper on looking at the evidence base for the arts in education coincided with some to and fro on social media around the use of film in the classroom. Tom Bennett, founder of ResearchEd, contributor to the TES, and the government's behaviour tsar wrote in the TES that there was little place for film in the classroom. Into Film responded in the TES & across several social media platforms and, to back up their arguments, quoted the findings of various studies. The ed/tech Twittersphere went into full force attack on Into Film, particularly focusing on the scale of the study, the small sample size and the lack of robust evidence.
This made me realise how important it is for the arts/cultural sector to be able to evidence their impact - for reputation, credibility, and accountability. Schools have to do this, so why shouldn't others who want to support young people in those settings?
My other thought, which I've been mulling over for many years, came from the Worlds Together conference which Tate Modern ran with the RSC around the 2012 Olympics. Estelle Morris gave a powerful speech and set a few challenges for the sector in improving their work with schools. The most fundamental being how arts/cultural organisations need to get better at articulating their intentions and outcomes in a language that schools understand. This is important as it enables a shared endeavour around the young people. Both organisations should be pulling in the same direction towards the same end. I'm not saying we should focus our work on supporting SATs, phonics tests etc but we have to find a way to make the work meaningful and relevant to the wider learning environment the young people are within.
I know this isn't easy. I work in an organisation supporting the creative use of technology within the curriculum. It's challenging to prove that digital technologies improve maths outcomes, for example, so you have to focus on the areas that it does impact upon (engagement, planning, assessment, collaboration, attendance etc), which may, in turn, improve maths outcomes. We're currently working on several EEF-funded research programmes in partnership with schools and universities. Of course, we want the outcomes to be favourable but we're learning from the process and we're happy to put our work on the line to move our practice on to ensure that what we are doing has best possible outcomes for young people.
It cannot be beyond the wit of the wider cultural and creative sector to work alongside schools, to come up with a relevant and fair way of tracking the value of cultural learning. This should be the first step towards creating a compelling and robust evidence base that will make it easier for all schools to develop a strong cultural offer.

---
Following a round table event held by A New Direction and Paul Hamlyn Foundation, Holly has written further on the subject for Arts Professional.

Questions of research, evidence and data have become significant, both to everyday work in schools and education policy. Education Minister Nick Gibb, in his speech to the ResearchED conference in 2015, talked about a new movement of research-led practice in teaching where only those approaches with sufficient evidence would be welcome in the system.

The current enthusiasm for evidence in teaching underpins the work of the Education Endowment Foundation (EEF), a relatively new 'what works' organisation for education. Its work provides the bedrock for the Pupil Premium Toolkit, a guide for teachers and school leaders on how to build effective plans for supporting lower income pupils and spending the pupil premium.
The Arts scores +2, which means 'Low impact for low cost with moderate evidence'. This blunt assessment might be all school leaders will use when making decisions about how to spend their pupil premium.