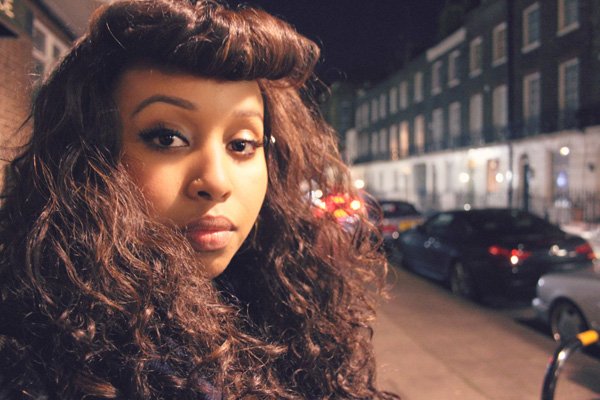 24 year old Londoner, Kenyan-born Somali poet Warsan Shire, has been selected from a shortlist of six talented young poets, and will go on to enjoy a life-changing, whirlwind year of commissions, public appearances and residencies – creating work that reflects on our ever changing capital, culture and society. This will begin with a residency at the Houses of Parliament itself. She will be supported in her role by London's writer development agency, Spread the Word (read more about Warsan Shire below).

The Young Poet Laureate is launched as part of Spoke, a new visionary poetry and spoken word programme commissioned by LLDC (London Legacy Development Corporation) offering people in London an opportunity to watch, perform and develop careers in spoken word and performance poetry in and around Queen Elizabeth Olympic Park.
Spoke is being managed by A New Direction, London's leader in cultural education, and is delivered by leading poetry and spoken word organisations. Spread the Word is responsible for the first ever Young Poet Laureate for London, leading on recruiting and developing the young poets who applied for the position, and supporting the young poet throughout their year in the role.
Apples and Snakes are programming three seasons for Spoke. The first season has a water theme and will include a midnight walk with Inua Ellams, storytelling for the under 5s on a canal boat, Francesca Beard as poet in residence at Clissold leisure centre, a cabaret in a swimming pool with Liz Bentley on Sea and The Final Splash of the season! Poets will also be working with teachers and young people in local schools, as well as the season offering professional development opportunities for emerging writers.
Steve Moffitt, Chief Executive, A New Direction, said:
'It is a privilege for A New Direction to support and be part of the realisation of the first Young Poet Laureate for London. It is our vision that London leads the world as a city where young people can participate in and experience the best of arts and culture.

The Young Poet Laureate is symbolic of what is best about our city and creates a unique opportunity for a new voice to be heard. The opportunity not only offers a platform for the best in spoken word and poetry young talent to be celebrated and shared but also harnesses London's greatest asset - our young people.'
Young Poet Laureate for London
#YPLLondon
@warsan_shire
Spoke
@SpokeLondon
For media enquiries contact Steve Woodward steve.woodward@anewdirection.org.uk or Claudia Barwell / claudia@spoke.org.uk
About Warsan Shire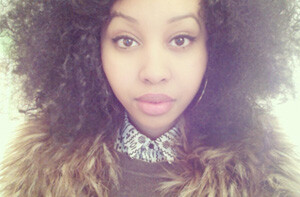 Warsan Shire is a 24 year old Kenyan-born Somali poet, writer, editor and educator who is based in London.
Born in 1988, Warsan has read her work extensively all over Britain and internationally – including recent readings in South Africa, Italy, Germany, Canada, America and Kenya - and her début book, 'TEACHING MY MOTHER HOW TO GIVE BIRTH' (flipped eye), was published in 2011.
Her poems have been published in Wasafiri, Magma and Poetry Review and in the anthology 'The Salt Book of Younger Poets' (Salt, 2011). She is the current poetry editor at SPOOK magazine. She is a Complete Works II poet. Her poetry has been translated into Italian, Spanish, Portuguese, Danish and Estonian.
Warsan is also the unanimous winner of the 2013 Inaugural African Poetry Prize.
Note to Editors
A New Direction
London's leaders in cultural education, and specialists in connecting young Londoners to the best of arts and culture. www.anewdirection.org.uk
Spread The Word
Spread the Word is London's writer development agency. We curate a programme of affordable workshops, masterclasses, and engagement projects. Through this range of activities, we nurture long-term relationships with writers to bring talented new voices into the literature economy. Spread the Word supports London-based writers of all forms and is funded through Arts Council England as a National Portfolio Organisation. www.spreadtheword.org.uk
Apples and Snakes
Apples and Snakes is the leading organisation for performance poetry in England, with a national reputation for producing exciting and innovative participation and performance work in spoken word. www.applesandsnakes.org
London Legacy Development Corporation
The London Legacy Development Corporation promotes and delivers physical, social, economic and environmental regeneration in Queen Elizabeth Olympic Park and surrounding area, in particular by maximising the legacy of the Olympic and Paralympic Games. For more information about the Legacy Corporation visit: www.londonlegacy.co.uk/about-us For more information about Queen Elizabeth Olympic Park visit: www.queenelizabetholympicpark.co.uk
Selection Panel
The panel was chaired by Sue Lawther, Director of Spread the Word:
The Shortlist
The shortlist of six was selected by a panel of industry experts in June 2013 following a call out to young people aged 18-25 from right across London. They were: Jolade Olusanya, Bridget Minamore, Warsan Shire, Momina Mela, Aisling Fahey and James Massiah.