(Image credit: Raqeebul Ketan via Time Out website)
As I was going through it, I realised how lucky I am to live in a city that has so much to offer both culturally and artistically. As Tim Arthur, editor in chief of Time Out, puts it 'Culturally there's nowhere like London in the world. It attracts the best of the world's creatives'.

The figures speak by themselves. With over 800 art galleries, 170 museums, 214 theatres, 349 live music venues and with a high percentage of people (both residents and tourists) visiting them, London's position in the world is strong.

London and the World Cities Culture report
Time Out's article is based on the new report: 'World's cities culture report'. In the report, set up by the Mayor of London, the capital is considered as one of the 12 top cities to offer a great cultural and artistic diversity.

'London is a city that combines a sense of history with cutting-edge creativity and a dynamic pop culture' highlights the report.
'The city is now a major centre for a host of other art forms, including music, dance and art, while its leading museums and galleries are among the most visited in the world'.

'This is your London'
Bearing this concept of London in mind, Time Out asked people to show, in a single photo, why London is the greatest city in the world. Surprisingly, they had 10,000 entries of people capturing creatively the London we all love.

The images capture the excitement and vividness that the capital embraces and clearly show why London is the world hub for framework culture and arts.
It got me thinking: how can we make sure everyone, and particularly young people have access to this myriad of cultural and artistic resources that London has to offer?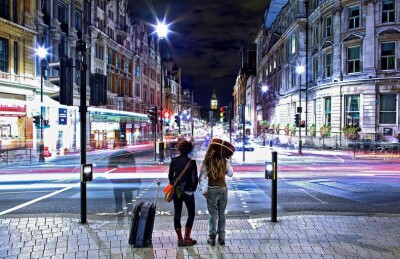 (Image credit: Stephen Tiley via Time Out website)