11 by 11 Culture Bank
11 by 11 is a commitment to make available 11 outstanding cultural experiences by Year 11 for all children and young people attending Islington schools.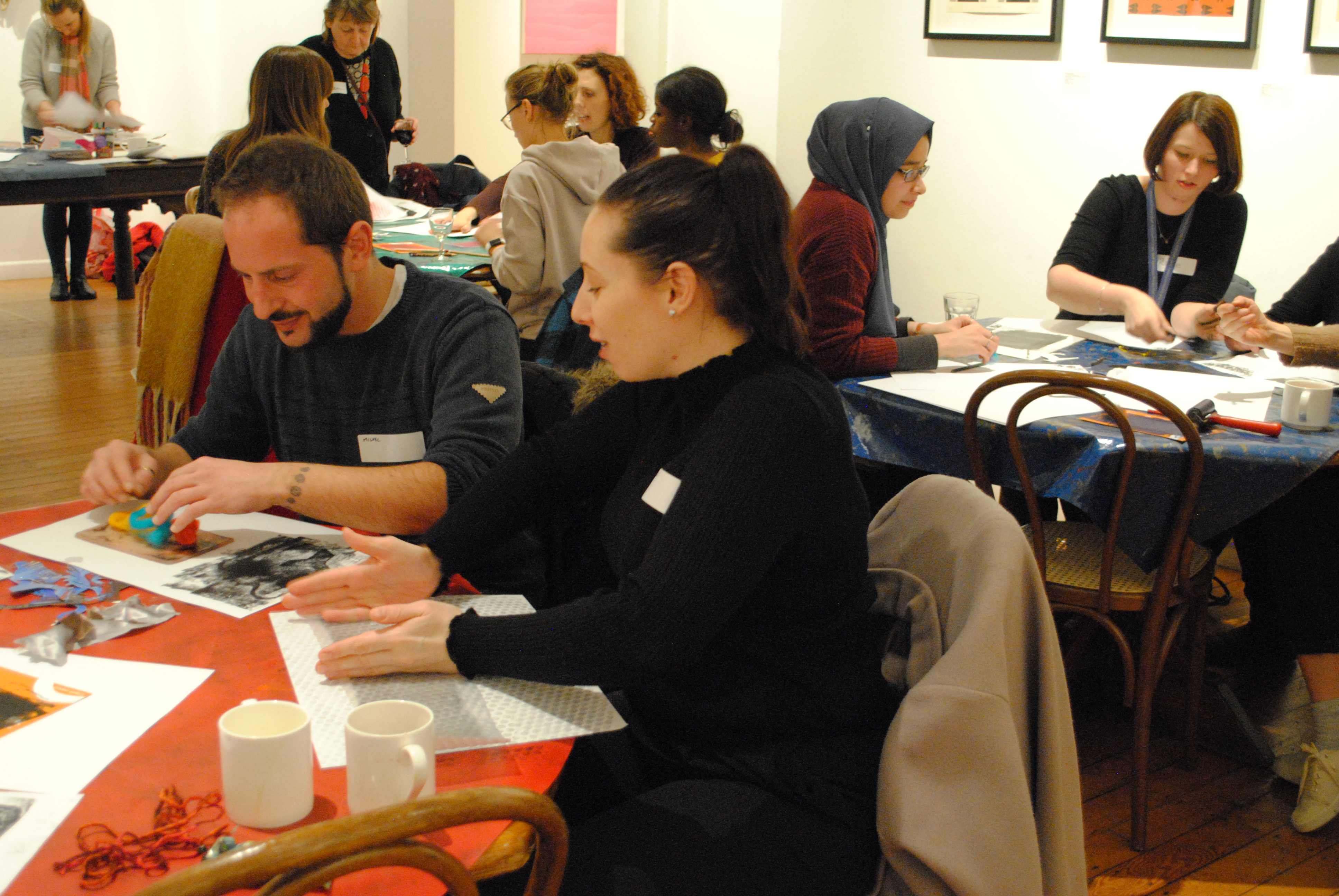 Through access to this level of cultural provision we want to ensure children and young people have the skills and knowledge to thrive and shape fulfilling lives. The Culture Enrichment Team are working closely with the School Improvement Team at Islington Council to ensure staff in education settings have access to opportunities, and can develop their skills and support their students' cultural learning.
Cultural Lead Teacher Network and CPD Offer
56 Schools now have a Cultural Lead Teacher, a Cultural Governor, or both, who champion 11 by 11 in their schools
Over five twilight sessions across the school year, Cultural Leads receive training to support them to maximise the impact of cultural activities in their school. Schools share learning about the benefits that Artsmark can provide in framing creative entitlement across the school
To date, 77 teachers have attended the four Cultural Lead twilight sessions
Cross-Curricular Arts CPD Programme
Cubitt Education is working with partner organisations to deliver a year-long programme of CPD for teachers from EYFS–KS4. These upskilled teachers will embed arts-led learning into their curriculum to deliver their own high-quality creative projects. Through practical activities, the sessions demonstrate that cultural activities contribute to developing young people's essential life skills, increase attainment across the curriculum, and raise awareness of careers in the creative and cultural sector.
Nine further CPD sessions have been planned. In the four sessions that have taken place (Raising Literacy Attainment through Film, Create and Dance, and Approaches to Multi-Sensory Learning and Teaching) 100% of participants agreed that they gained creative skills and techniques, have more confidence in planning and delivering creative activities and feel able to share their learning with colleagues.
Youth Voice
Company Three are working with students from Islington schools to find out what culture really looks like for them in their everyday lives, in their schools and in their local area. The Youth Voice group will meet over four days between May and July, each time creating a piece of art exploring what culture looks like. Each session will take place in a different cultural space in Islington and involve different artistic practice led by visiting artists. A film of the process will be shared at the end of the project.
Challenge London investment from A New Direction: £25,000 over one year
Contact
Islington Cultural Enrichment Team: culture@islington.gov.uk