Working together: a new cultural education partnership for Waltham Forest
Using London Borough of Culture 2019 as a catalyst, we will create a model of high-quality and innovative arts provision at the heart of young people's learning, bringing together education and arts organisations in a new sustainable partnership.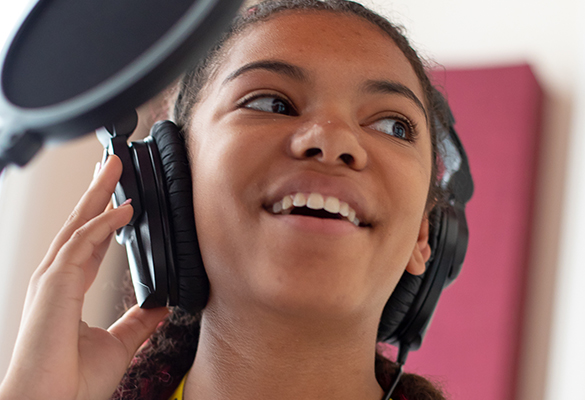 This programme aims to increase opportunities for young people across Waltham Forest to access high-quality arts and culture. Where previously there has been fragmentation, we aim to harness the power of collaboration - empowering teachers, senior leaders and arts organisations to work together to deliver arts projects which address identified learning needs and support the development of young people's life chances.
The programme will start by mapping existing provision and identifying strengths and gaps. This will be used to plan a year-long programme of networking and CPD, for example: learning from good practice elsewhere, the planning and delivery of arts projects, how key curriculum areas can be supported through the arts, how to advocate and evaluate impact, training for smaller arts providers on how to work with school, fundraising and shared funding bids to maximize effectiveness. There will also be support for Arts Award and Artsmark as quality benchmarks for participation.
The programme steering group will initially include members of Waltham Forest's Schools Strategic Learning Partnership, Waltham Forest Music Education Hub and The William Morris Gallery & Vestry House Museum and be led by the London Borough of Culture 2019 Education Partnerships Manager. There will also be representatives of key arts organisations within the borough. Beyond this, we will establish a wider partner membership of education and arts organizations to participate in the networking and CPD. A key aim will be to ensure the sustainability of this work within education structures beyond the life of the project, with schools/colleges taking the lead.
Challenge London investment from A New Direction:£75,000 over three years
Contacts:
Sharon Trotter, Waltham Forest London Borough of Culture Team, Education Partnership Manager: Sharon.trotter@walthamforest.gov.uk
Waltham Forest London Borough of Culture website
Waltham Forest Music Service Website