Museums and Schools
A New Direction is supporting the London delivery of the national Department for Education & Arts Council England funded Museums & Schools programme.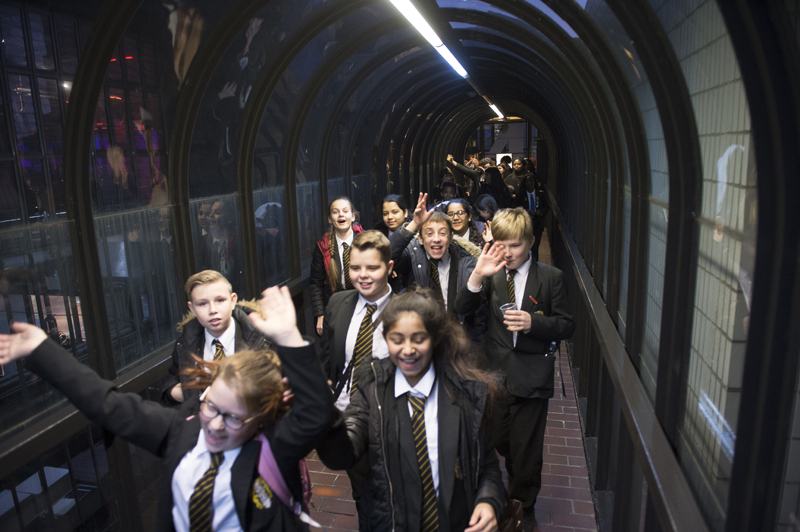 A New Direction has worked with a pan-London Museums and Heritage Learning Group to consult and co-design a new Arts Award Discover resource tailored to suit any museum, heritage or gallery space.
The resource has been piloted with 5 museums and 8 schools and is now available to download below. We are now inviting schools and museums from across London to connect with each other through the programme to deliver Arts Award Discover.

Download our Arts Award Discover resource (for teachers)

The new Museums and Schools resource can be used alongside existing museums sessions across London to achieve Arts Award Discover. The student log, or 'Arts Arrow', is a fun way for the students to record the evidence needed to complete the award and is designed around the idea that art is all around us in objects, buildings, writings and displays. The resource provides a straightforward process for teachers and museum educators to support and guide students through Arts Award whilst visiting the museum.

The resource aims to inspire true cross-disciplinary exploration for children and their teachers and facilitators. So even if a school were to book a visit with a humanities focus, a wider exploration could be facilitated by combining it with an Arts Award Discover.

Please note: at least one member of staff in your organisation will need to be trained in Arts Award to achieve the award. Click here to find out more about Arts Award training.

Click here to download the resource

Download our Case Study Guide (for museums)

Delivering Arts Award through engagement with museum collections is a growing area, especially with primary schools & families.

A New Direction has worked in partnership with six Museums delivering with schools and families to develop a new Case Study Guide - designed to help museums choose whether to use the new generic resource or to use a bespoke resource for their setting.

These are accompanied by a series of top tips & a set of related museum case studies. The Guide draws each museum's experiences of making their own resources and using the A New Direction Discover resource (above).

Museums offering Arts Award Discover sessions in London