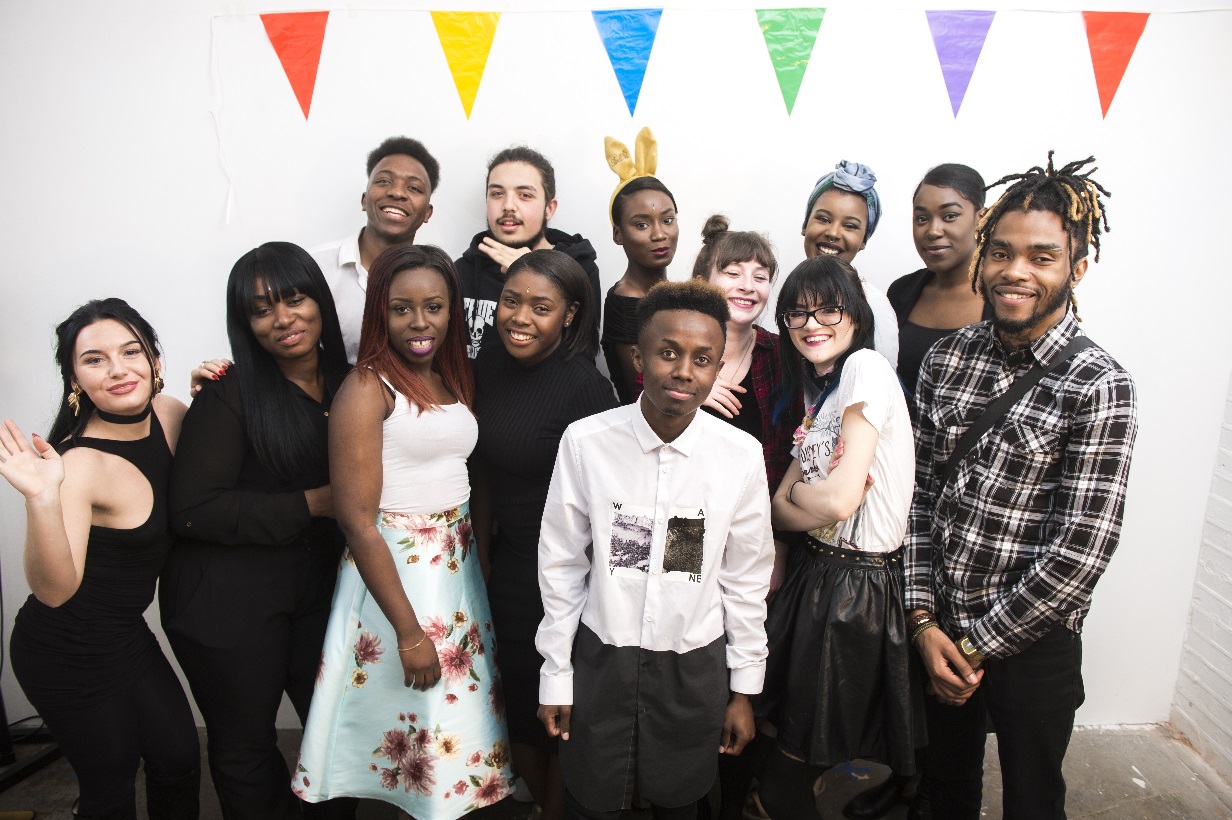 As they say, 'all good things must come to an end'.
A few weeks ago we celebrated our graduation and the launch of our collections as part of the Creativity Works: Fashion programme. Although it was a bitter sweet moment, we cherished the opportunity to let people know exactly what we had been up to for the past 5 weeks and finally unveil our masterful creations to a room packed full of journalists, alumni students from previous programmes, fashion experts and, of course, family and friends that had come out to support us.
The run up to the event left us feeling like headless chickens as we frantically ran around getting props and decorations for our party themed graduation night, but I'm pleased to say it was worth the stress. The Machines Room was transformed into a black and white gallery for twelve designers to showcase their individual designs and illustrate the unique concepts behind each garment. From Harajuku punk to a crime scene inspired display, there was something for everyone - not to mention a photo booth to channel your inner Naomi Campbell!
It wasn't just a showcase and a graduation either, for some of us it was an opportunity to overcome lifelong fears. Laura Mbele fearlessly took to the stage to talk about her time and experience on the course and you couldn't even tell that she was petrified of public speaking! She eloquently and fiercely spoke about her dreams and aspirations post CWF to a crowd of onlookers all in awe of her bravery. It's these types of moments that we will cherish and look back on to remind us that we can do anything we put our minds to. A New Direction and Create Jobs have not only given us the skills and experience to work in the fashion industry, but the programme has also helped us develop the life skills essential to successful careers ahead of us.
We would like to say a huge thank you first and foremost everyone at A.N.D and Create Jobs for all their help and guidance. Also thank you to The Mayors Fund for London for making this possible, plus everyone that came to celebrate with us. The whole experience has been amazing.

Read more on the Creativity Works: Fashion blog here.