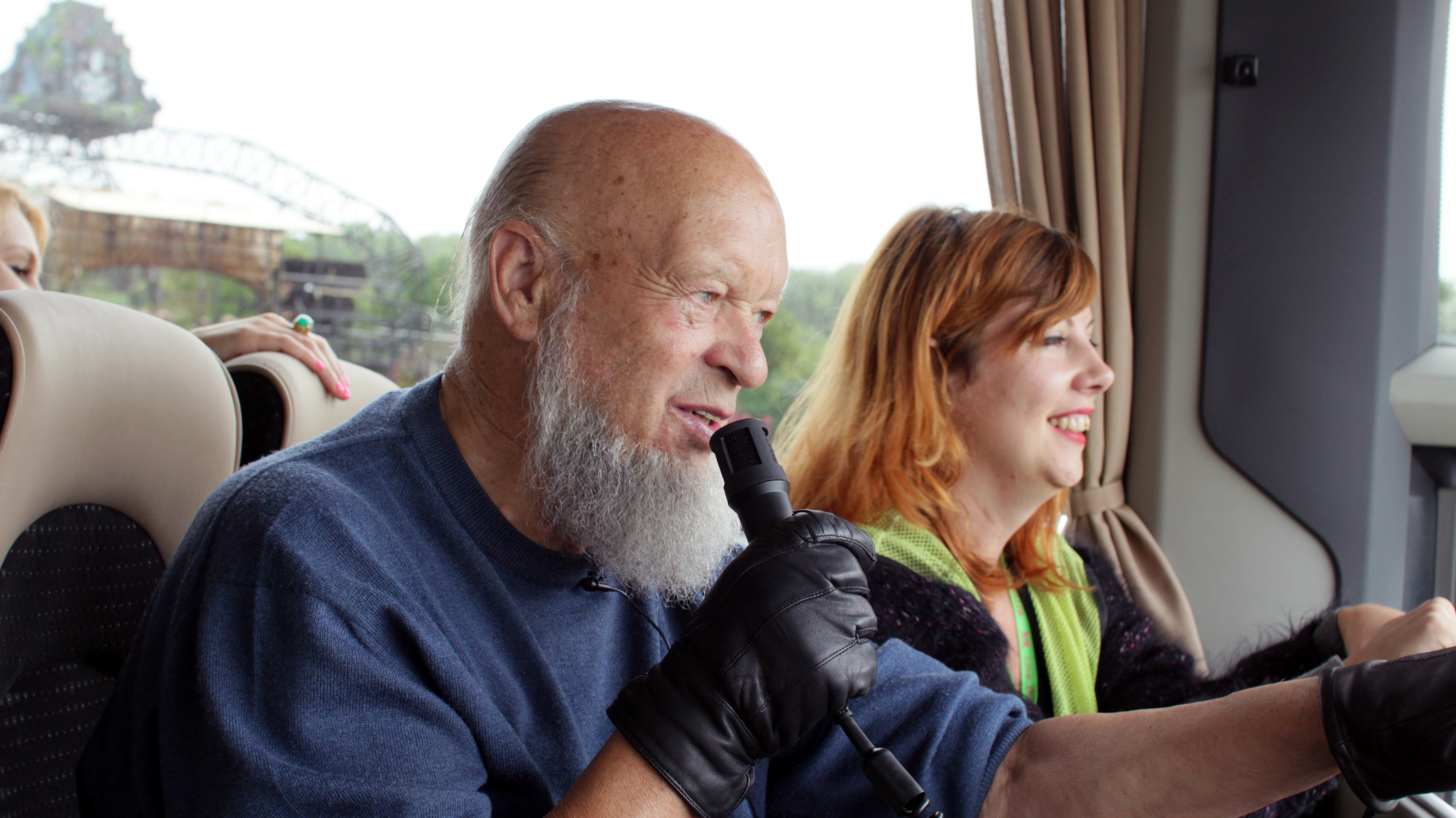 See what happened last year...
WHAT IS IT?
Creativity Works: Festivals And Live Events is a training and employment opportunity for 18-24 year olds.
If you want a career in:
- Arts, music and creative events management
- PR, marketing and media
- Festivals and arts events
- Stage, music, tech and lighting
- Marketing and media
Then this is for you! You'll get:
2 weeks of exciting training, CV writing, and visits to see live music and events

Your very own mentor to help you in your career

CV and interview skills development from industry experts

A nationally recognised Arts Award Silver qualification

One months work experience with some of the best UK and London festivals and events companies

Guaranteed interviews for the right candidates for paid internships, apprenticeships and exclusive employment opportunities
Amazing experiences are in store for all participants - see what past participants got up to in previous Creativity Works programmes below...
See what happened at the most recent Creativity Works: Fashion programme


WHERE?
Placements and events will take place across Central London.
TIMES?
Full time in June - mid July, then part time until August.

YOU NEED TO BE:
18-24 years old
Living in Hackney, Tower Hamlets, Islington, Lambeth or Southwark , Waltham Forest , or Newham ( we can consider other boroughs, just ask)
Not in employment, education or training already

You MUST be free from June 6th to mid-August 2016

Passionate about starting a creative career
Determined to get the most from the course
A team player


SIGN UP!
Come to one of our Recruitment Sessions - there are three dates to choose from, and places are limited and on a first come first served basis. Simply click on the links below to book:

WEDNESDAY MAY 11TH - 10am to 1pm
A New Direction, (Old Street Tube)
BOOK HERE
WEDNESDAY MAY 18TH - 10am to 1pm
A New Direction, (Old Street Tube)
BOOK HERE
FRIDAY MAY 27TH - 10am to 1pm
A New Direction, (Old Street Tube)
BOOK HERE
Can't make any of the above dates? Or just have a query? Come to one of our general information sessions to register your interest. Contact us to find out more:
T: 020 7608 2132
M: 07725767851
E: Createjobs@anewdirection.org.uk
If JCP Sub customer to opportunity HAC/18165
FAQs
Q: How much time will I need to give?
A: You'll need to be free for June and July and some of August for two weeks of training and a 4 week work experience placement. You'll also be expected to attend employment workshops, interviews, events and festivals.

Q: Will I have to pay for my own travel and food?
A: No. You'll be provided with money for travel to your training in June. Food and refreshments will be included.
Q: What is a mentor? How can they help me?
A: A mentor is a professional person who gives up their time to support you with your career path and personal development. They can provide a wide range of advice from CV writing, interview skills, to budgeting. They listen and provide an open, safe space for you to talk. You will need to keep up regular contact with your mentor.
Q: Is it all about being arty and creating?
A: No, not at all! There are loads of great opportunities in festivals and events You'll get to learn about and work with:
Events management

Site design, construction and lighting

Artist liaison, and booking

Catering

Digital retail

Marketing

Administrative and office roles

Q: Do I need qualifications to do this?
A: No. We just need to know that you'll be available for the summer. The most important thing is that you have a positive, committed attitude and are passionate about starting a creative career. The more you put in the more you'll get out of the experience.
Q: Will being on the course affect my benefits?
A: No. We work alongside the Job Centre and we will inform your advisor when you start with us, so they know what you are doing.