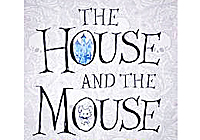 Through the partners' previous work with libraries, and existing knowledge of what works for the Summer Reading Challenge, an existing resource booklet (normally used for students transitioning from primary to secondary school) was re-imagined as a resource to deliver Arts Award at Discover level. The booklet, titled 'The House and the Mouse', was part of the 2013 Creepy House themed Summer Reading Challenge, illustrated by Chris Riddell.
In London, AND developed a pilot offer to library services based on testing the use of the House and the Mouse booklet. The pilot aimed to:

establish if libraries were able to incorporate Arts Award into their Summer Reading Challenge activity,
test if a focused activity booklet linked with the Summer Reading Challenge would provide a useful framework for librarians to deliver Arts Award,
ascertain if there is scope to deliver Arts Award Discover in larger numbers in library settings.
The pilot delivered in London was originally planned for three London library services, but due to extensive interest it was eventually extended to 13 boroughs across London, achieving 392 Arts Award Discovers in total. This represents 64% of all Summer Reading Challenge Arts Award Discovers achieved nationally as part of the wider Bridge England Network pilot.

For the full report on this London pilot, including recommendations for how the delivery of Arts Award in libraries can be further enhanced, please download to read here.
Download Arts Award Summer Reading Challenge Report

---
For further information on this programme, or if your library service is interested in delivering Arts Award (either in relation to Summer Reading Challenge 2014, or more generally) please contact John McMahon, A New Direction's Museums, Libraries & Heritage Advisor.