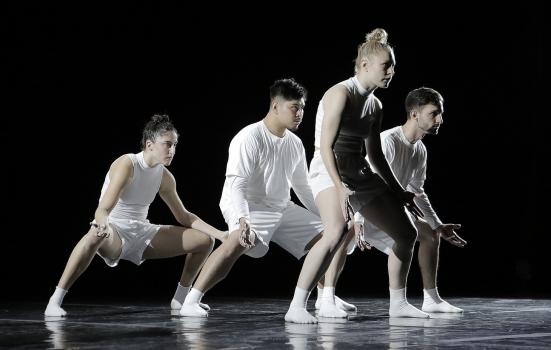 Review sets recommendations for continued growth of UK's Creative Industries
The UK's booming creative industries could be worth £128.4 billion to the UK economy by 2025 and help to create up to 1 million new jobs by 2030 according to an independent review of the sector published today (Friday 22 September).
Mayor backs tourism vision for London
Investment in London's cultural infrastructure is one of the key components of a new vision for tourism in the capital put forward by London & Partners, the Mayor's official promotional agency.
Research to shed light on audiences for contemporary arts
A cross-artform project aims to address the challenge of encouraging people to engage with new or experimental work and find effective approaches to attracting and retaining audiences.
Plans underway to establish new Governance Alliance for the cultural sector
Cultural sector trustees must show stronger leadership and become more adaptive and far-sighted, according to an independent strategic review of governance in arts organisations and museums.

BBC to remove education details from CVs in a bid to employ fewer privileged staff
Names of applicants, the schools and universities they attended and their exam results only become known to recruiters at the interview stage.
New Banksy murals pop up in central London
Two murals by street artist Banksy have appeared in central London. The works, near the Barbican Centre, mark the opening of an exhibition by American artist Jean-Michel Basquiat.
Read more
New initiative seeks to diversify artistic leadership
An initiative aiming to articulate the need for support for existing and emerging arts leaders in England's regions has been launched by Bluecoat, Liverpool's centre for the contemporary arts.
V&A voted the best museum in the UK
The V&A has been chosen as London and the UK's best museum. The central London cultural behemoth also came fifth in Europe, and in the top ten in the world, according to TripAdvisor's 2017 Travellers' Choice Awards.
---
EVENTS
Arts Award Support Surgery: Music themed - 17 October
This is a free session aimed at supporting music practitioners to deliver Arts Award at any level, and share ideas with other advisers and professionals.
Youth Arts Management training - 14 September to 16 November
Despite the 6-day Youth Arts Management training course having already begun, Artswork are offering standalone units in marketing, budgeting, fundraising and evaluation training at Cockpit Arts during October and November.
Find out more
Keeping Creative Conference - 10 October
How can teachers, leaders and the cultural sector continue to provide a balanced, broad and diverse education rich in arts and culture, for children and young people in London?

Join us along with compere for the day, leading storyteller Jan Blake, and keynote speaker Ross McGill - founder of Teacher Toolkit, one of the most popular education websites in the U.K - to find out more...
Photo: Embajada de EEUU en la Argentina via Arts Professional