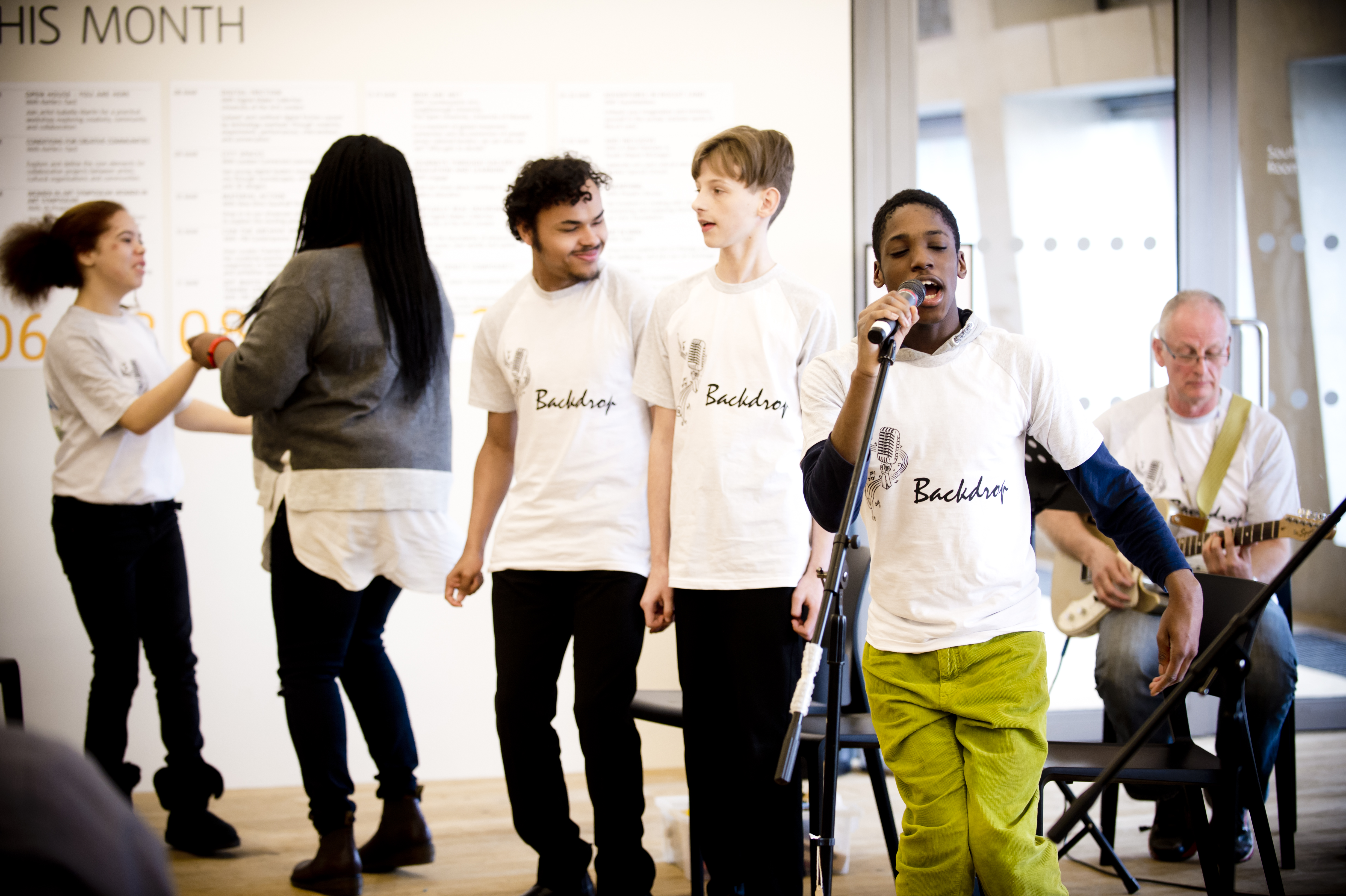 (Images: Roger Brown for A New Direction)
Day two of A New Direction's Tate Exchange residency got off to another flying start, with a slightly more relaxed start to the day. Schools started arriving around 10.00am. Lucy Claire Thornton, the soundscape artist, was collecting all the sounds she had gathered and she was slowly starting to piece together the ones she had recorded yesterday. With a performance starting at 3pm and a discussion symposium starting at 4pm in the main space, the morning was open for schools to explore the space, take part in dance workshops and create artwork for public display. The Learning and Engagement team from Studio Wayne Macgregor were with St Giles School again in the morning, building on yesterday's workshop, and worked with other schools throughout the day.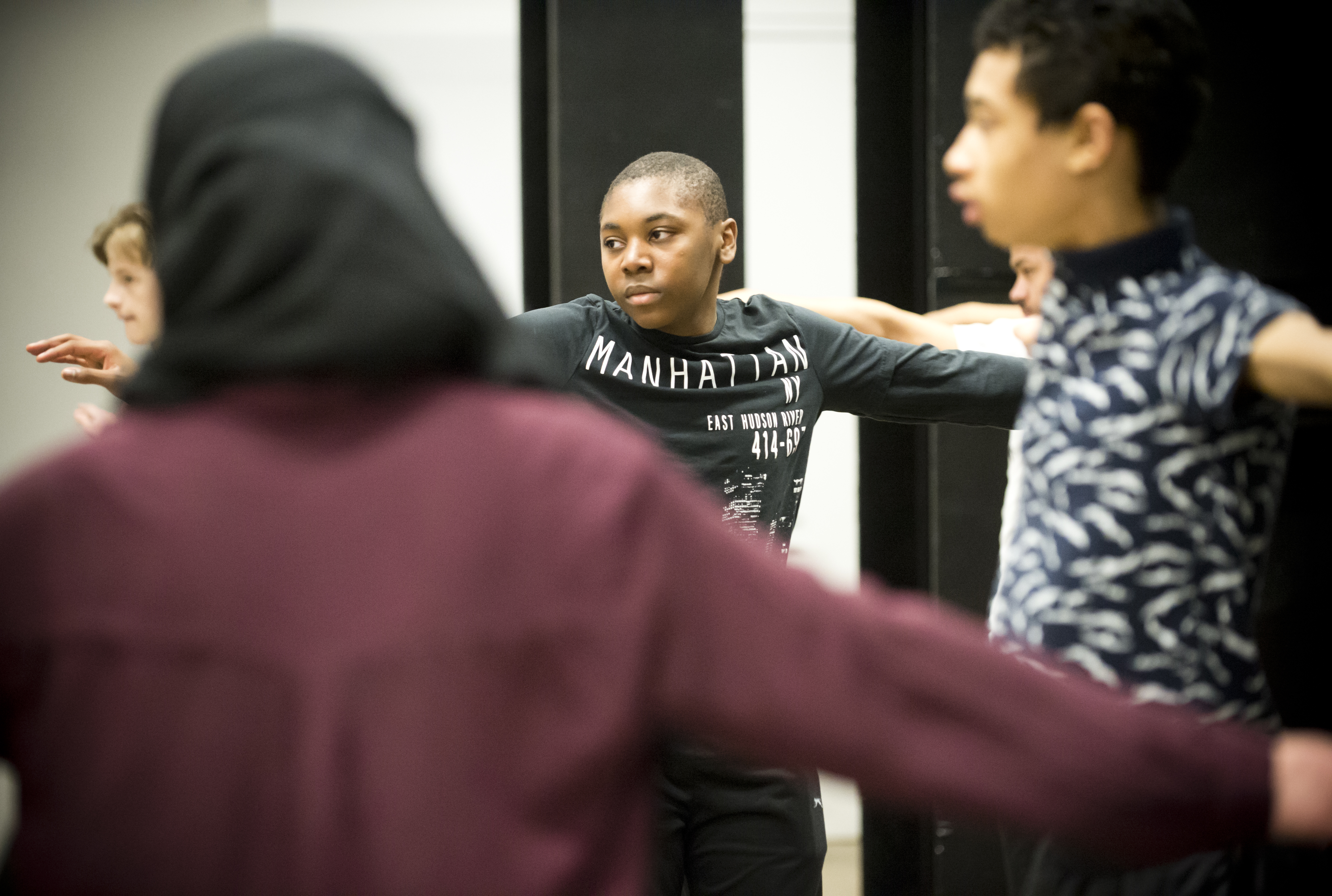 I based myself downstairs in the main Tate Exchange space for the whole day as there were multiple activities going on, from small art sessions and sensory activities, to a rock band performing all afternoon from Vale school, and I did not want to miss out on all the action!
The Federated Group of Westminster Special Schools, Training and Outreach Service, made up of two schools; Queen Elizabeth II Jubilee School and College Park School - as well as a Training and Outreach Service - are a federation created in January 2012 for pupils with severe, profound and multiple learning difficulties and pupils with autism and complex learning needs. They came with a group of about 5-9 students to interact with the giant cardboard and tactile installations that were on display.
Throughout lunch, it was lovely seeing the children from the school interacting with the display. Seeing the students immersed inside the tactile shelter, one of the teachers explained:
The students use the tactile installation as a vehicle of multi-sensory teaching and learning, we use multi-sensory teaching to support the young people we work with which helps them to develop a sense of perception of the world around them.
The students engaged with the tactile installation and the tutors shared with me an insight; that creating a sensory experience like this is such an important type of medium for communication.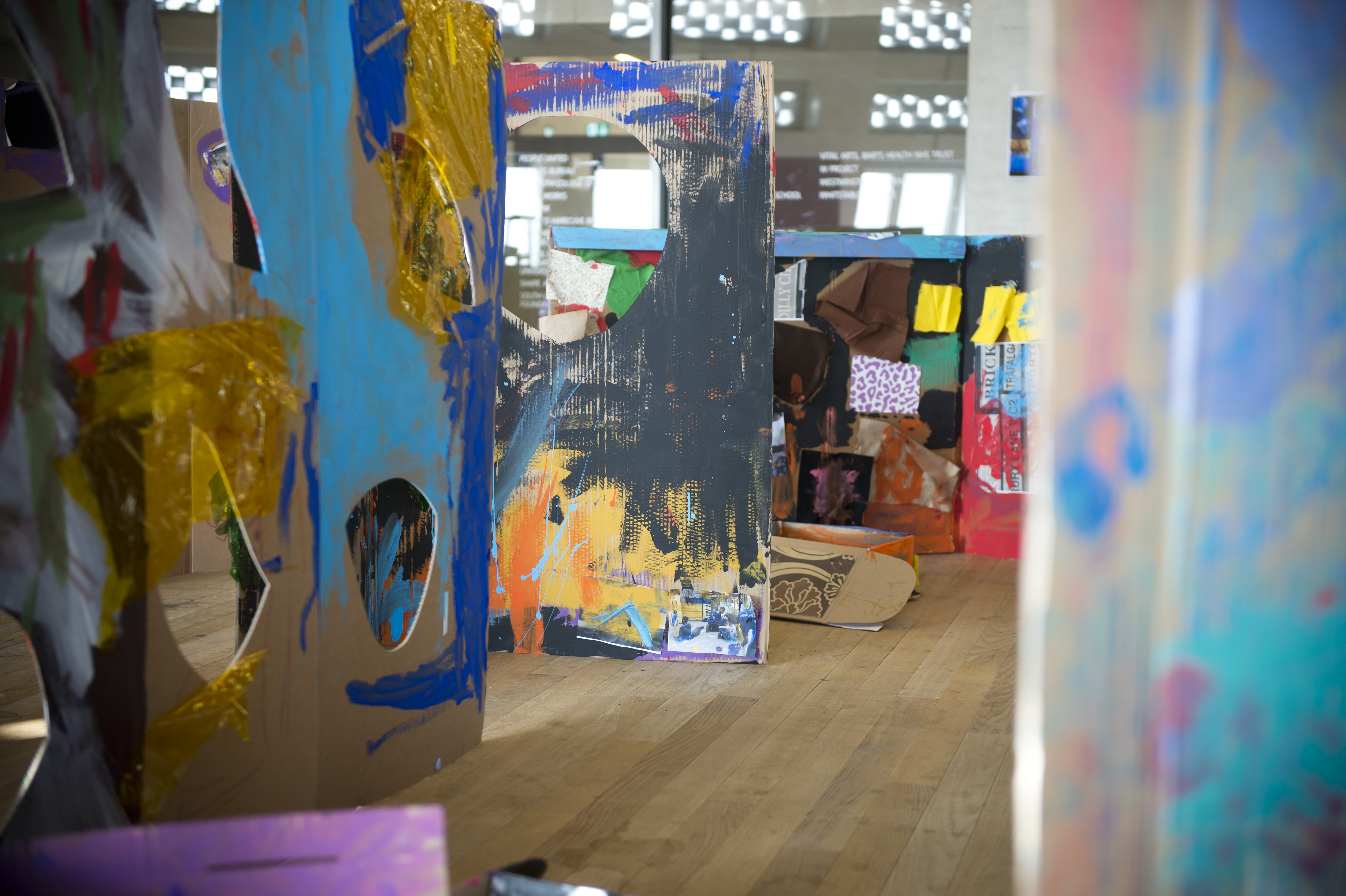 Watching the children dotted in and around the structures, I experienced a valuable and emotional insight into understanding what the world around is like viewed from their eyes. With a relaxed and delicate approach, Lucy was seeing if she could capture some sounds from the children. Aside from the loud music of the band, there was a feeling, that seemed to just rush through me, of joy and happiness as I watched these children express their own little sounds of joy and expressions. One child even created his own unique sounds, featuring at the centre of Lucy's Soundscape piece. Overall there seemed to be a balance of calm amongst a rather crazy day.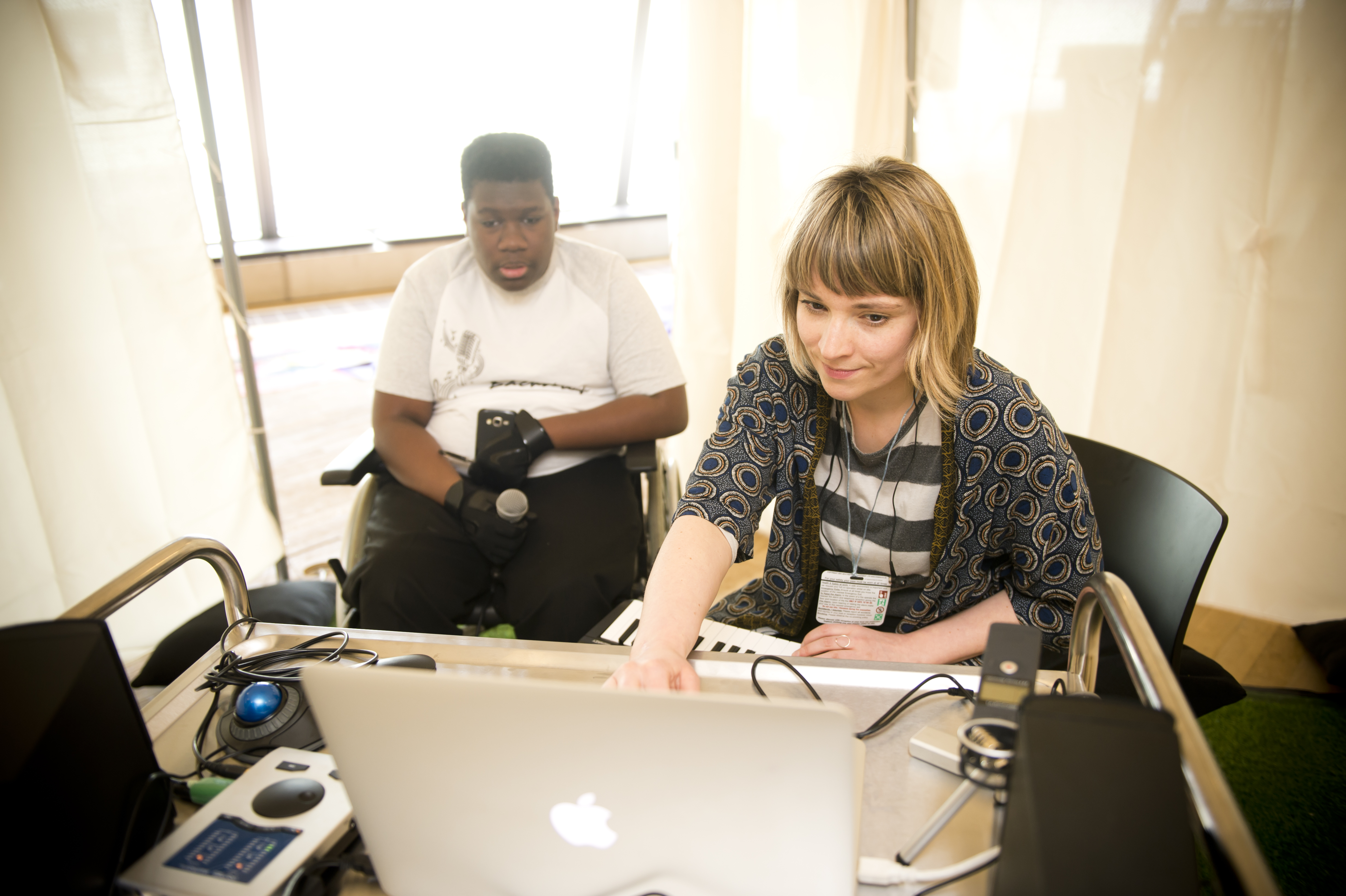 Ickburgh School, based in Hackney; an all age mixed special school for pupils with severe or profound and multiple learning difficulties, spent the morning creating screen-prints and responding to the Rauschenberg exhibition. One student even explained to me how much she enjoyed creating her screen prints.
After quite a quiet morning, suddenly there was a buzz of activity happening in the exchange space, with one school creating an impromptu rock concert.
Students from The Vale School band, Backdrop created a live performance demonstrating, interacting and teaching the audience what it's like to experience day in the life of a music lesson at Vale School. They even wrote a special 'A New Direction' song using words and phrases supplied by the public:
The Village school, an inclusive community school celebrating diversity, spent the afternoon also responding the Rauschenberg exhibition by creating beautiful collages.
Myself, 10 other students from a different school and a couple of the A New Direction staff went around Rauschenberg's exhibition early afternoon and were told that when they finished looking around they had to respond to what they saw by creating their own pieces of artwork themselves. After looking around the gallery I asked a couple of the students what they thought of the exhibition. Overall they seemed to give me the big thumbs up!
As well as speaking to the students, I also took note of what other artists involved in the project were doing, and got an insight on their opinions of inclusive spaces.
Jess Thom, an artist, play-worker, expert fundraiser, "crazy language generating machine" and co-founder of Touretteshero gave a talk about her work and inclusivity in the arts, as part of the AND inclusive symposium. She explained that creating inclusive spaces is fundamental to succeeding in a fully inclusive creative environment.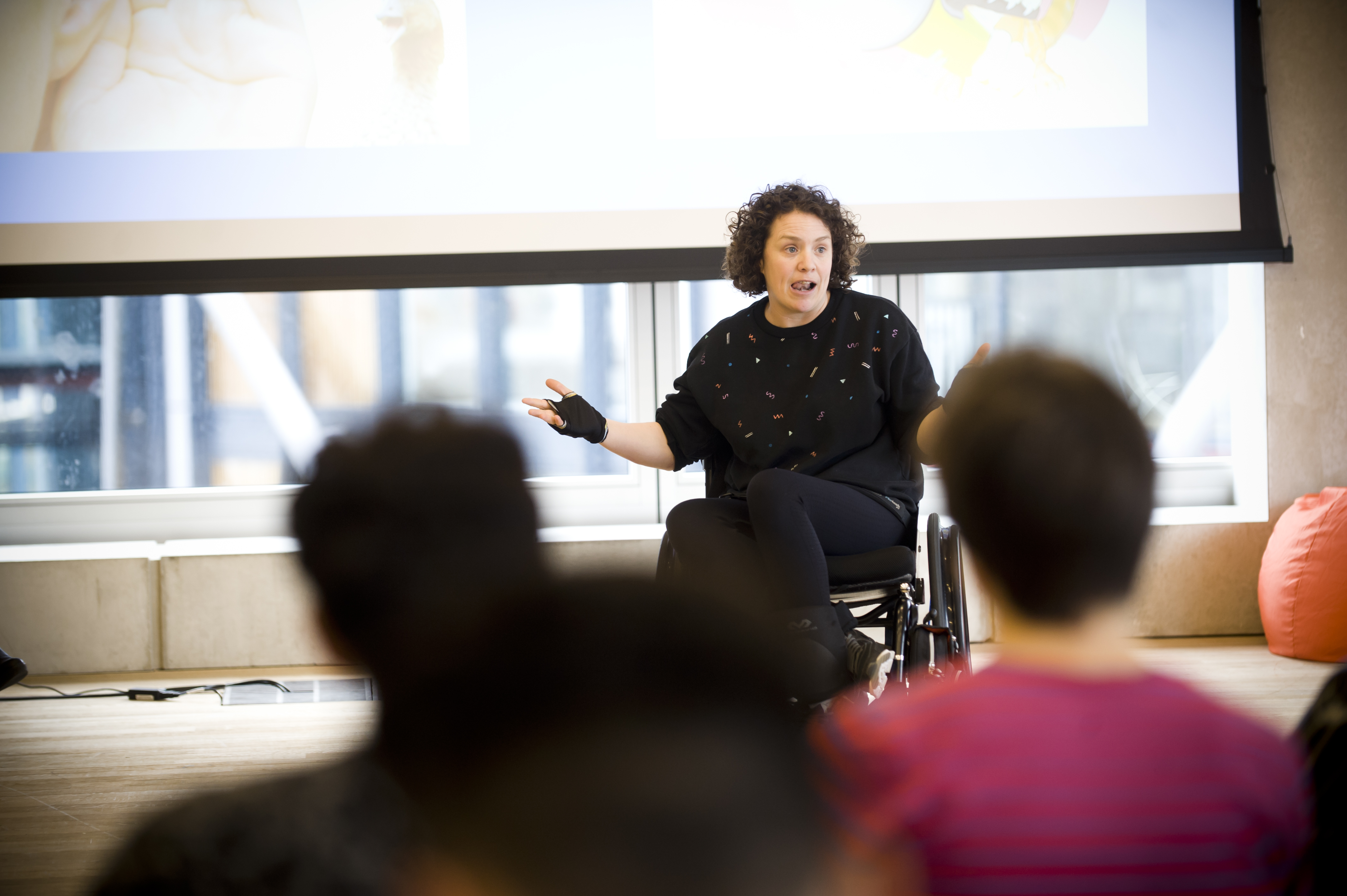 Jess, who has Tourette's tells the audience, in her opener:
If I say something funny – biscuit – you're allowed to laugh – biscuit - in fact it would be a bit odd if you didn't – biscuit -- .
She explained that everyone needs to learn how to create a socially in-just and inclusive world. It's about creating visibility with-in society in everyday contexts.
Another speaker, Jenny Sealy, Artistic Director at Graeae Theatre Company, an inclusive theatre company, explained the importance and vitality of having a support network/system around you.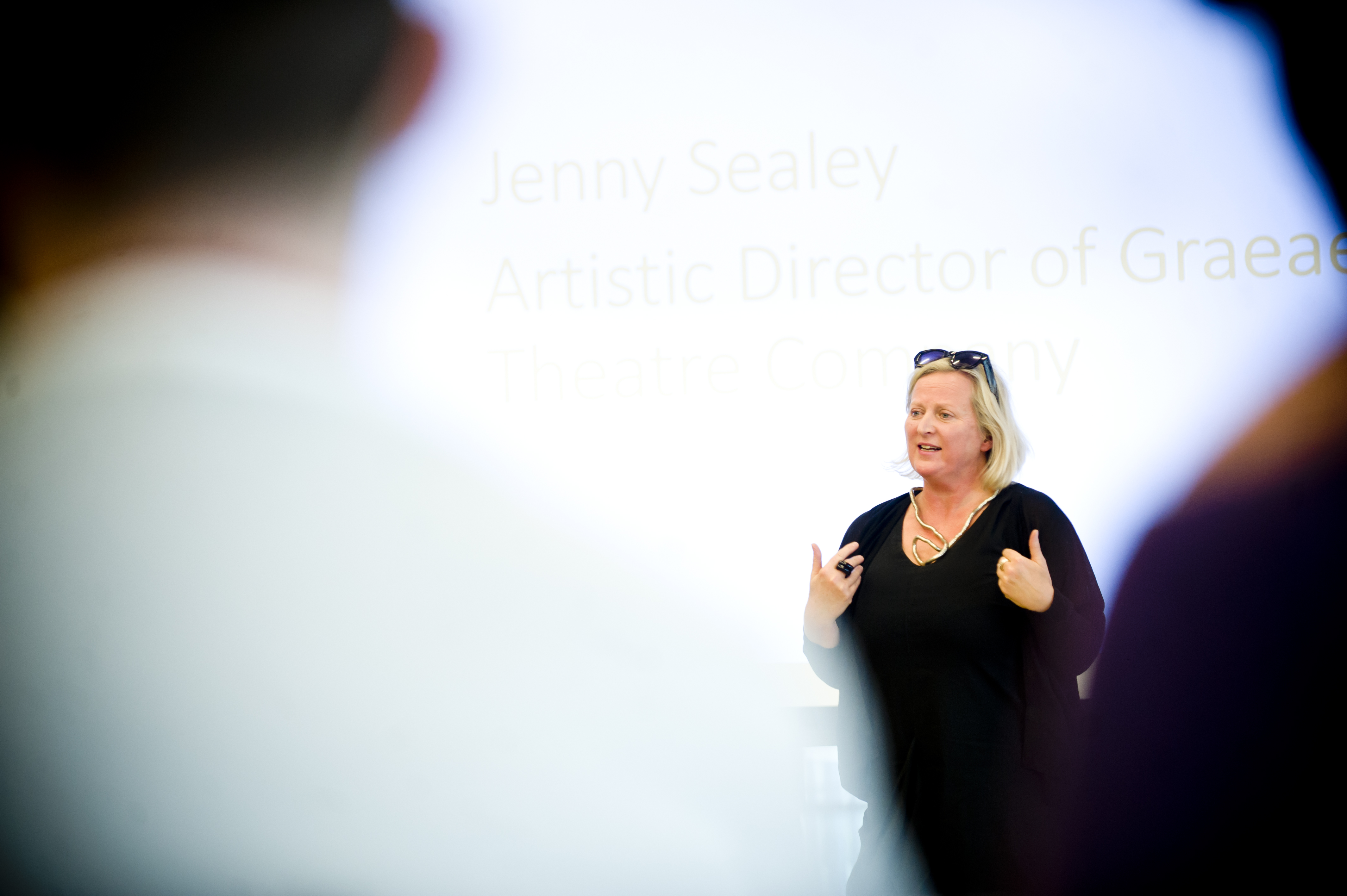 At a trustee meeting I attended as a Shape Arts Young Leader, the topic of conversation was on inclusivity, especially within the theatre industries. The conversation surfaced around the inclusion of young disabled people, especially within the theatre industries. The pinnacle of the conversation came to be that visibility is paramount in any sector, but in the case for young disabled people it is crucial to be at the forefront of any major decision making when it comes to the inclusiveness and/or accessibility when creating and designing a fully accessible and inclusive arts and cultural sector.

Read Jess' summary of Day 1 of ANDInclusive
---