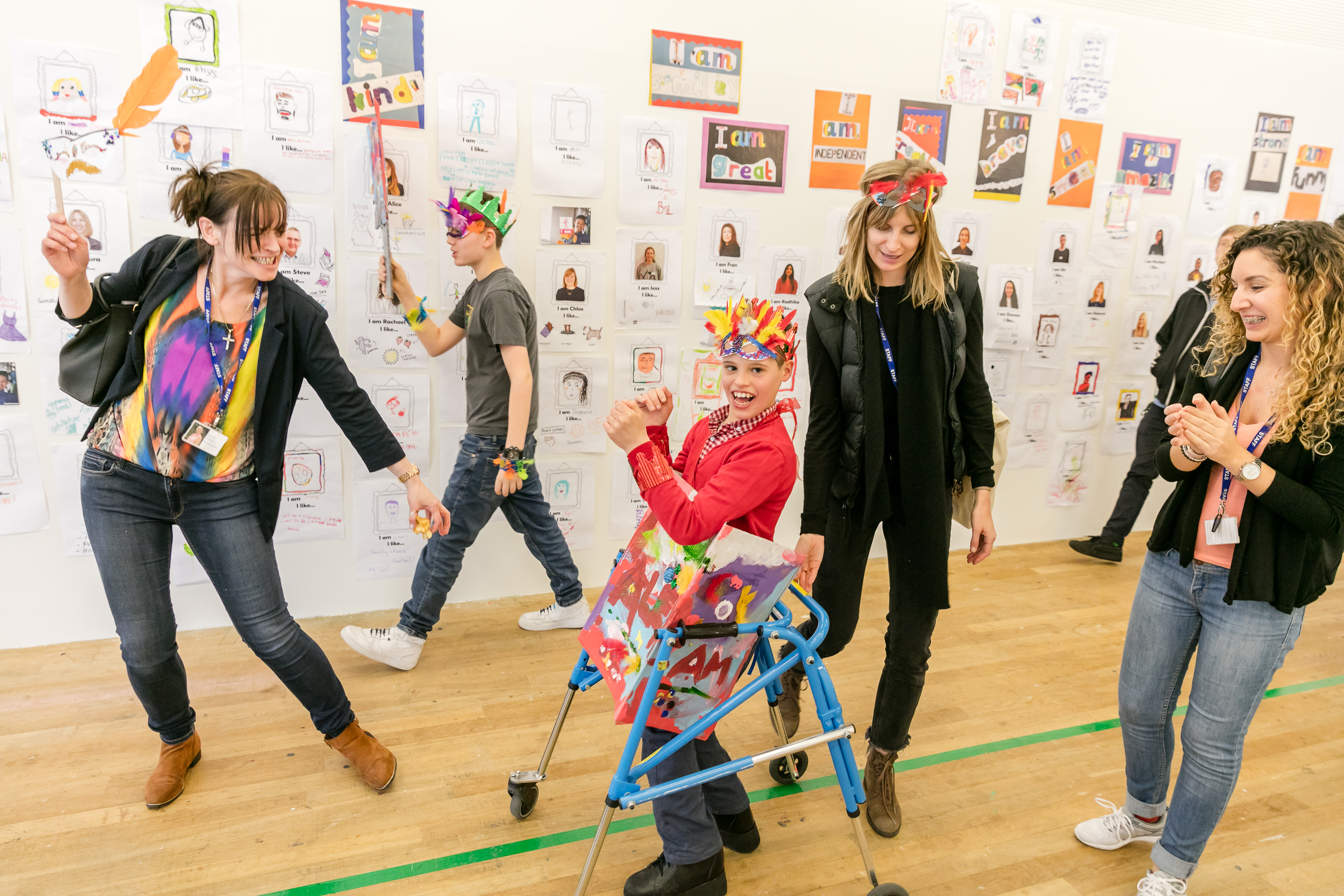 From 26-30 March, over 300 D/deaf, disabled and neurodiverse pupils from 28 schools from across London came together for I Am At Tate Exchange Festival. Taking place at Tate Exchange (Blavatnik Building, Tate Modern), the festival is a partnership between the schools and A New Direction, which works to advocate for richer cultural opportunities for children and young people with special educational needs and disabilities (SEND), whilst also making disability more visible in London's cultural venues, and demonstrating that children of all abilities can play an active role in London's culture.
This was the third year of A New Direction's residency at Tate Exchange, and the first year it became a fully-fledged festival of creativity with more schools, pupils and visitors involved than ever before. In 2017 we welcomed around 800 visitors, this year this figure rose to over 3,000.
And it's not hard to see why - throughout the week we had a huge array of creative workshops, performances and activities, all led by the teachers and pupils, and all open to the public free of charge. Some highlights included a BSL workshop led by Eastbury Community School followed by a performance by their student signing choir (see tweet below); a non-verbal, movement-based response to Pavilion by Monica Sosnowska, by Garratt Park School; a political demonstration through the Turbine Hall by Parayhouse School, and brilliant accessible workshops run in collaboration with Corali Dance Company, Live Music Now, Soundabout, Graeae and Blink Dance.
.@EastburySchool's choir gave a brilliant performance using British Sign Language #BSL earlier - check it out!

Join us at @TateExchange, 5th Floor of the Blavatnik Building at @Tate Modern, from 10am tomorrow for more performances, workshops & creative activities #TateExchange pic.twitter.com/k9YlYtJbAM

— A New Direction (@A_New_Direction) March 27, 2019
I went to London and we performed in the big space upstairs. My auntie was there, that was really funny. We looked at lots of different art to see what we liked. I like performing and showing all the people how to sign.
Student, Eastbury Community School
Check out our I Am wall! Featuring pictures by students, teachers, A New Direction and Tate staff, and members of the public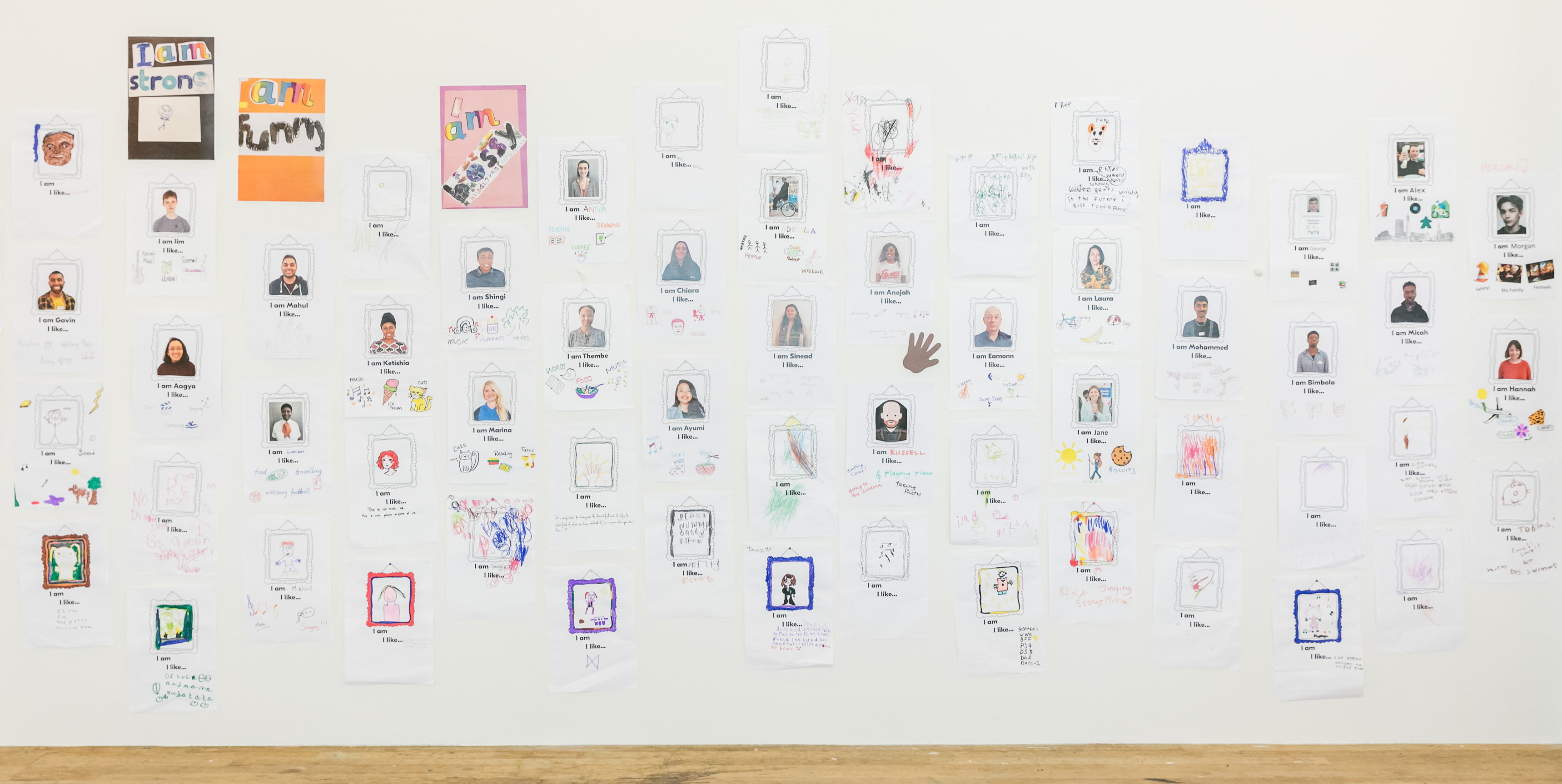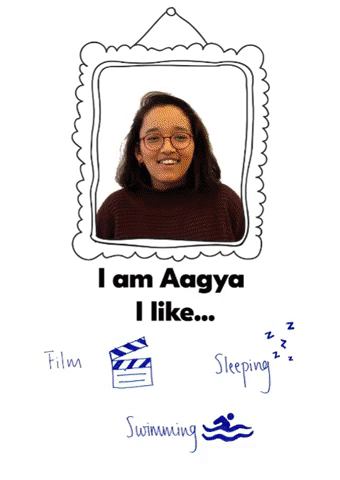 The festival was the culmination of 6 months of hard work and planning with our SEND Network. Teachers met multiple times over the school year to work out a programme of activities with their students, putting collaboration at the heart of this year's festival. "Over the course of the meetings, we are building up to a project where everyone is striving to achieve the same goal," said Deepa Vekaria from Woodfield School, "having the opportunity to work with 25 special schools is unique, and this commitment from all of us demonstrates the passion that we all have as this is one of the highlights of the year for me. We have the opportunity to try something new and take risks, learn from our experiences and build on these areas for the next year."
This year we were also pleased to offer 15 young creatives the chance to collaborate with us on festival planning and delivery via our employability programme, Create Jobs. The Creativity Works: Arts Festival Leaders course offered the participants a six-week immersive introduction to the world of arts festivals, event production and inclusive arts practice, while helping them to develop skills in planning and production, engagement and event management. Bimbola Fadairo, a course participant, wrote a blog about his experience which you can read here. "... this magical journey... allowed me to meet people who have enlightened me and have indirectly left a mark on my thinking process," he comments, "I now tend to think more about the world and concepts that affect everyone in some aspect."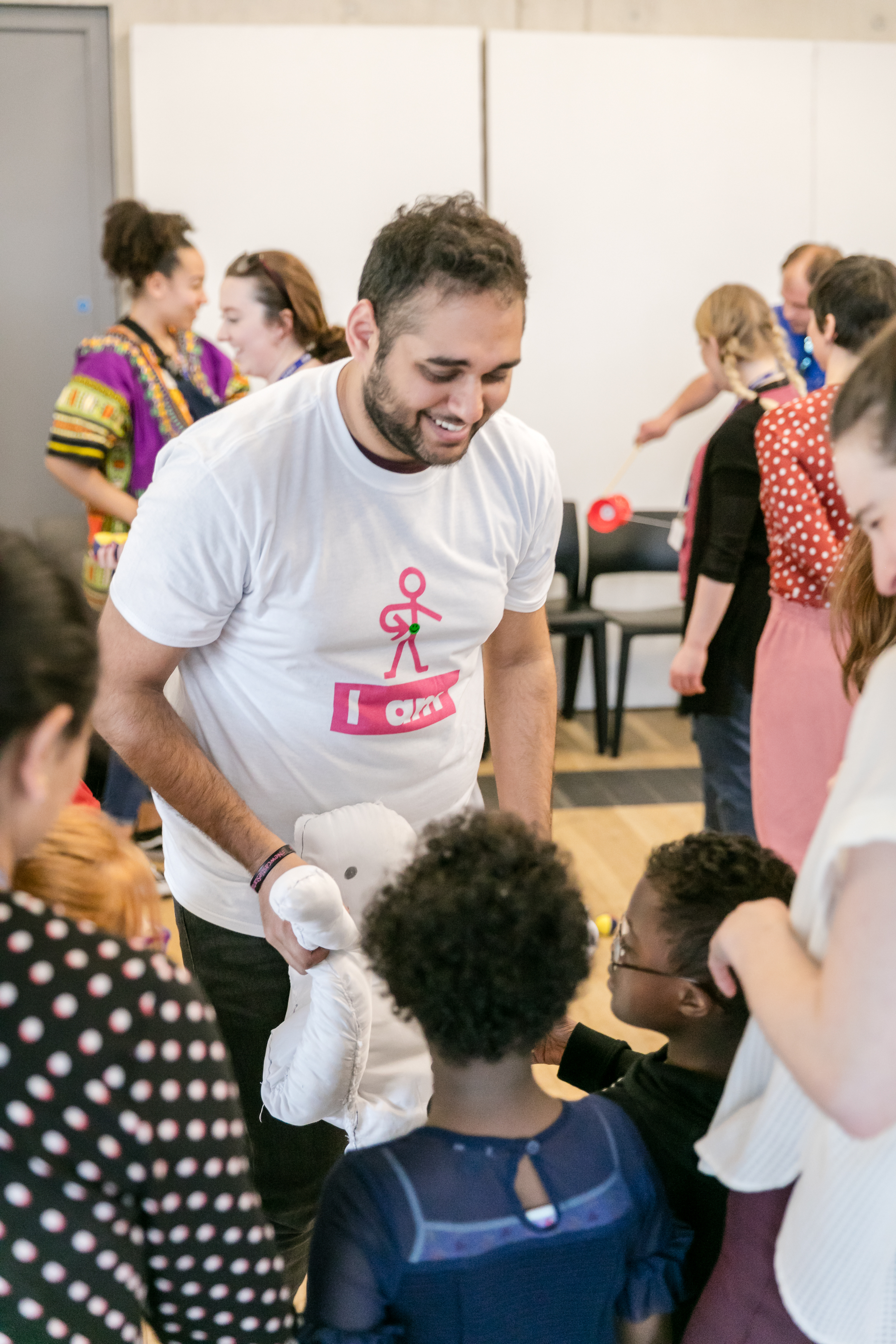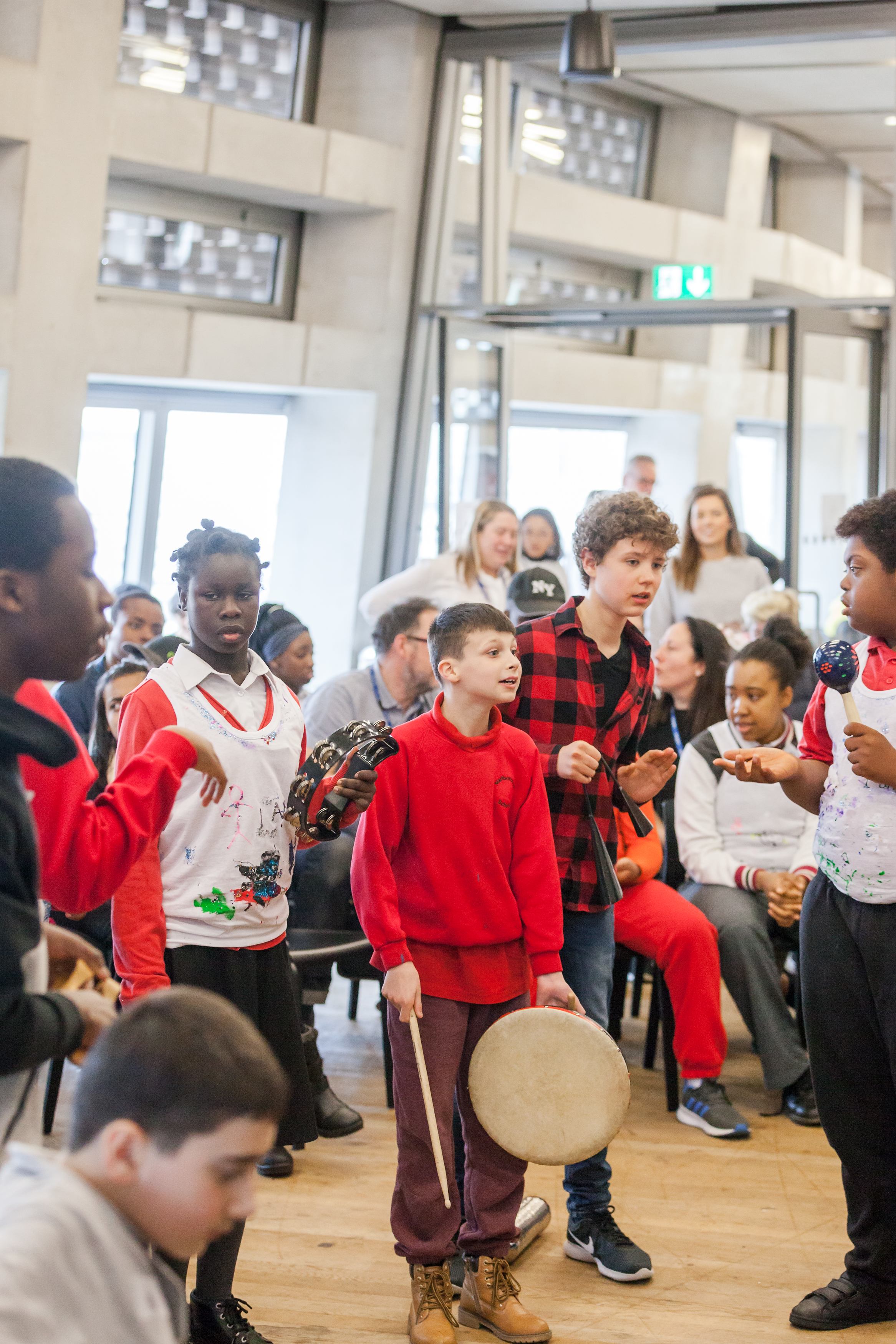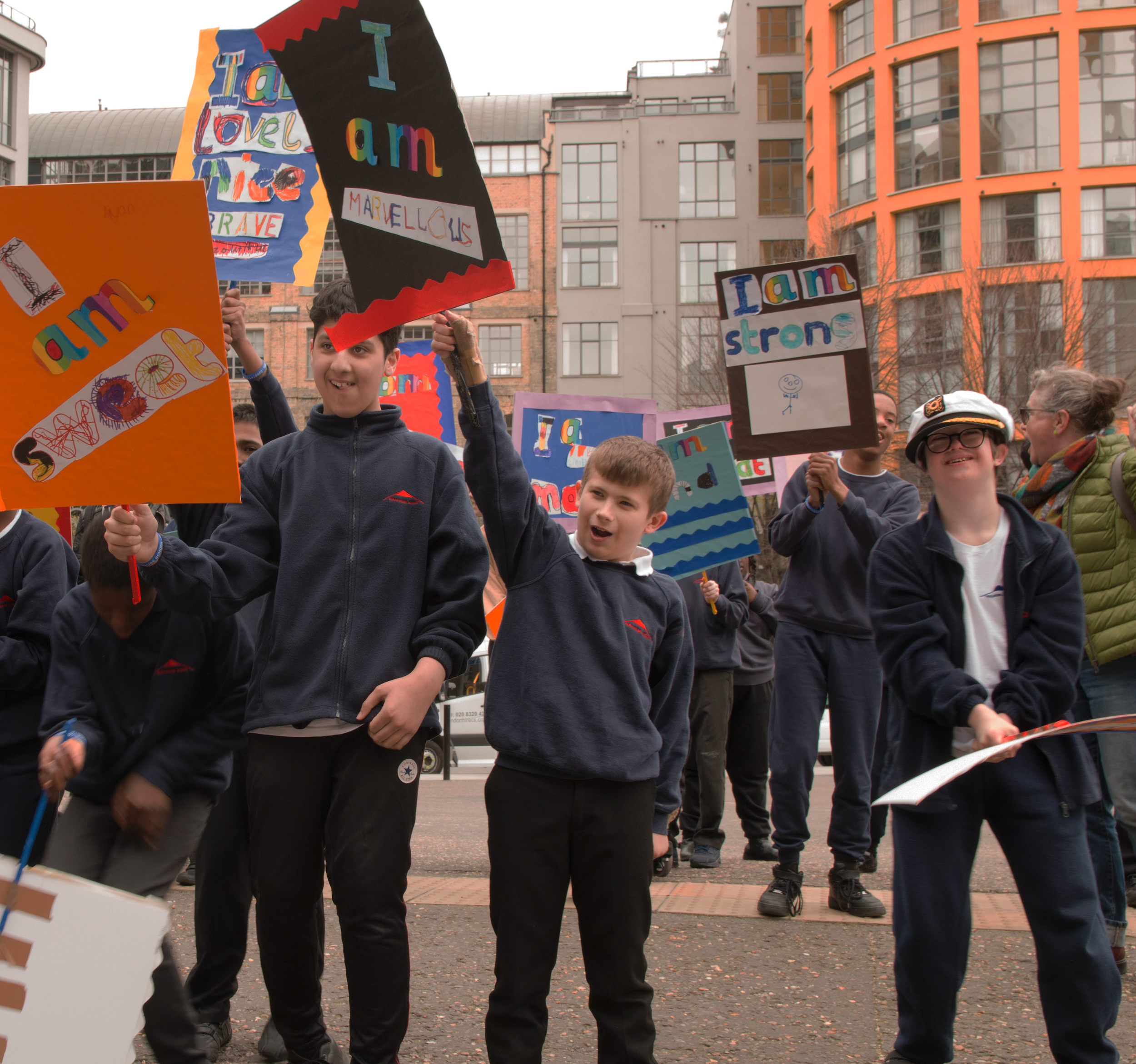 Listen to the I Am song, created by pupils at Ickburgh School
Feedback from the event has once again been overwhelmingly positive, with 100% of walk-in visitor feedback rating the experience as 'good' or 'excellent'. 77% of students who took part in our evaluation also told us they tried something new during their visit to the festival. New experiences included:
Becoming a bird and dancing (being filmed wearing wings in front of the green screen)
Talking in front of the public (to deliver 10 min talk)
Playing with the band (The Vale school band)
Visiting the Tate
Joining the procession (with music, placards, chanting)
The positive experience reported by visitors could not have been possible without the excellent work of Tate Exchange. Over the three years of our residency, they have worked with us to continually improve their welcome for visitors, and make sure the space is as accessible and inclusive as possible. This year there was a dedicated lift for students to use, and all Tate staff involved in the festival were given disability confidence training.
"Working with A New Direction is a truly transformative experience in so many ways for us," said Cara Courage, Head of Tate Exchange. "We have changed our working practices at Tate Exchange and throughout the building as a direct result of our collaboration with them, and we are on a valued continual learning journey. The work we see them do here at Tate Exchange is transformative in its own right – this is tangible as soon as you step into the room - and their programme with us is an annual highlight. Each year builds upon the previous one and we look forward to many years to come."
In addition to the measures put in place by Tate, all schools were also sent a social story prior to the festival, detailing the journey their students would take - something which autistic students in particular find very helpful. There were also visual timetables displayed prominently throughout the space so students were always aware of activities going on each day.
Despite this, over 50% of teachers cited travel and transport issues as the major challenge to taking part in the festival. One teacher explained that, due to funding cuts, "we could only bring pupils who could physically and emotionally access public transport, which unfortunately excluded some of my pupils from being able to come to the festival". A New Direction is keen to work with transport partners next year to try and help address this.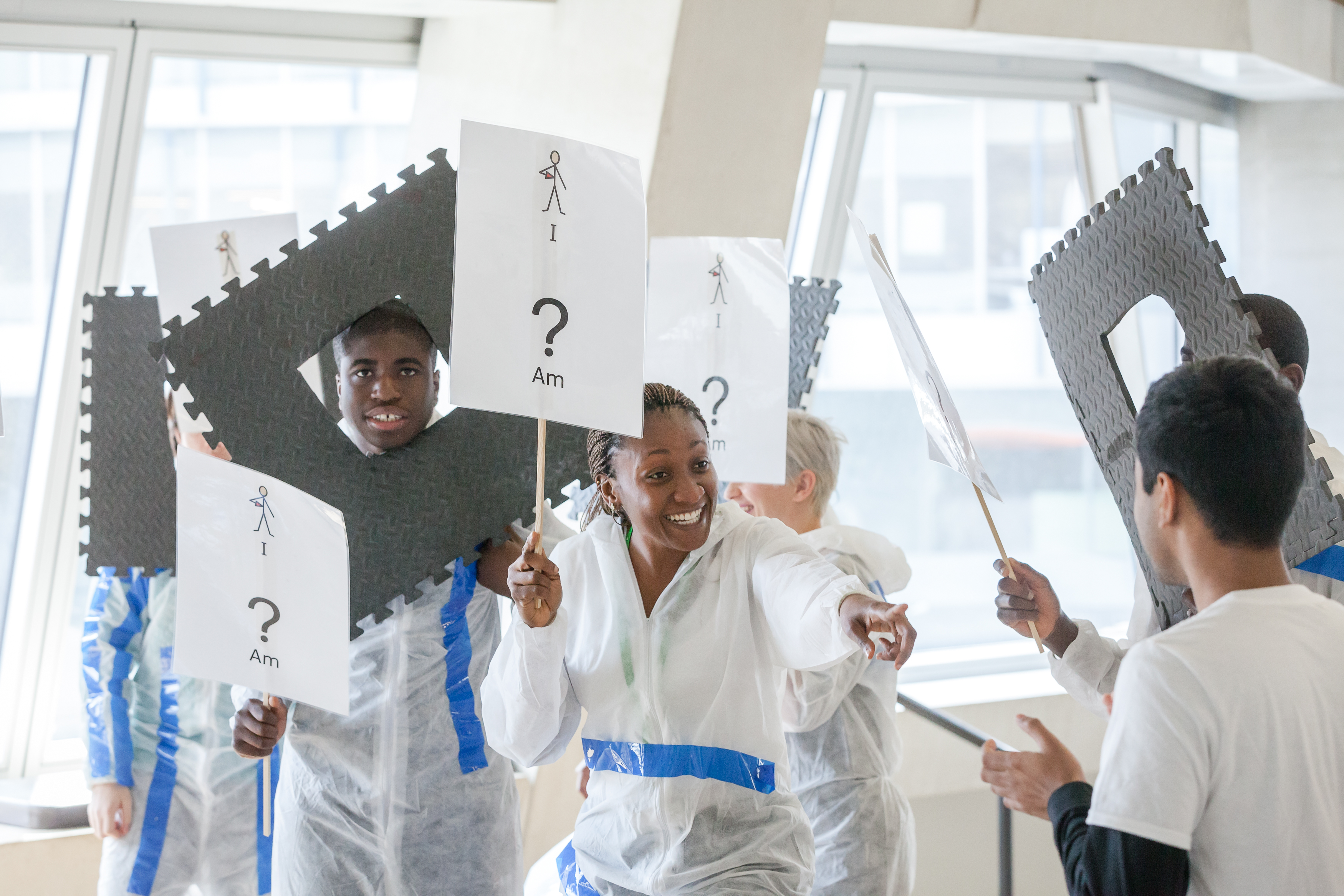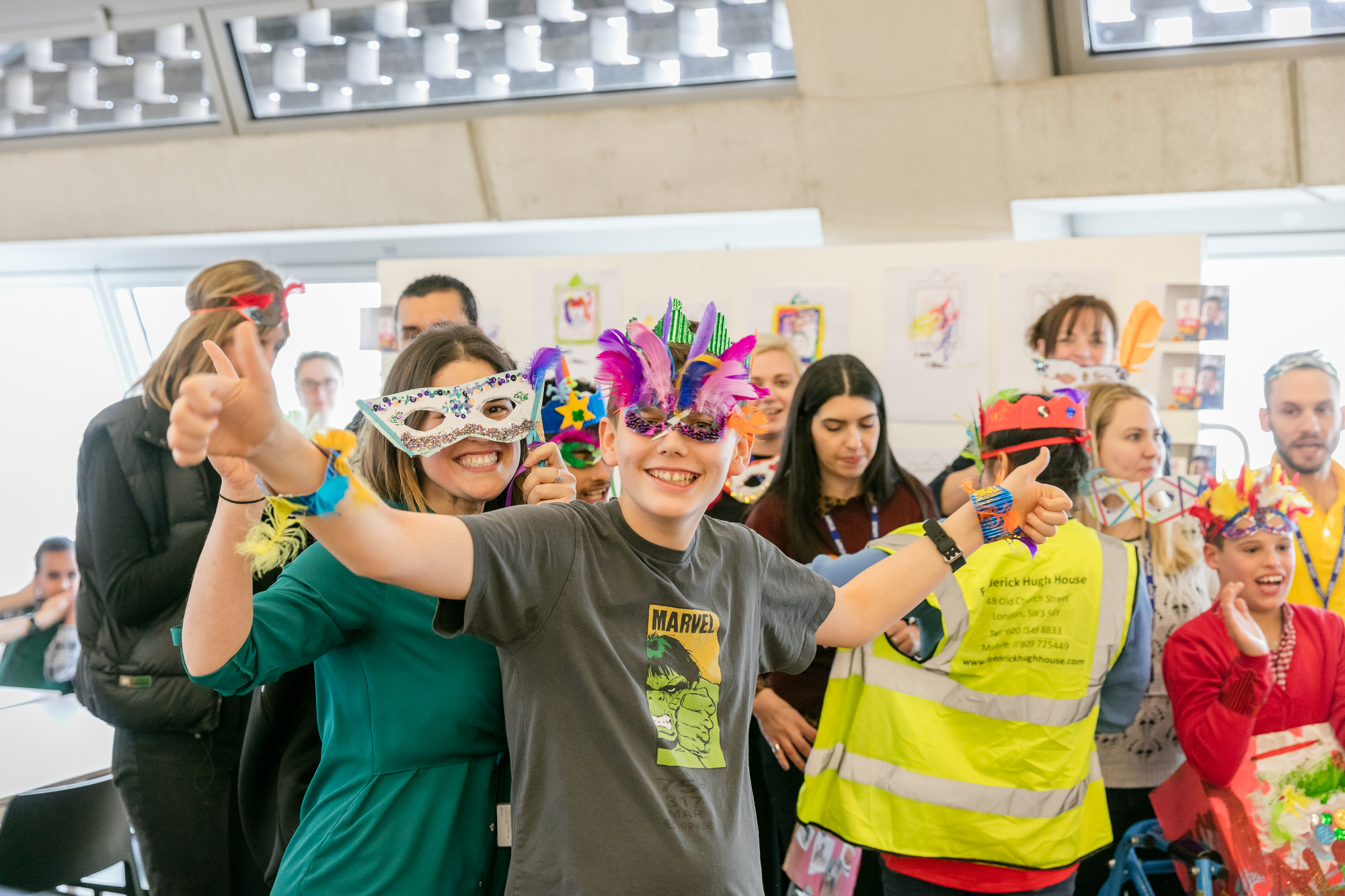 I Am At Tate Exchange Festival gave our students pride in their work and themselves through engagement with the A New Direction team and engagement with other students / people in the space - and a sense of ownership of the space
Teacher, Parayhouse School
Funding for schools supporting pupils with special educational needs and disabilities (SEND) is now at breaking point, with a recent report finding funding for pupils has been cut by 17% across England since 2015. National Education Union (NEU) analysis also found SEND pupils have lost out on £1.2bn worth of services because government funding has failed to keep pace demand for additional support. 94% of respondents to a recent National Association of Head Teachers (NAHT) survey also said it is harder to support such pupils now than two years ago, and 73% reported it was harder to resource support for pupils with SEND due to cuts to mainstream funding [NAHT Empty promises report]. In this climate, offering support for these schools is becoming ever more vital.
While the festival is currently the only one of its kind, A New Direction is now keen to work with Tate and other organisations to replicate the model across London and help address issues around accessibility, representation and inclusion. If you or your organisation would be interested in finding out more, please email Alice Edwards.
The pupils are not tucked away from the general public nor are they at the back of the room. They are the ones teaching and sharing their creativity with the public.

Teacher, Garratt Park School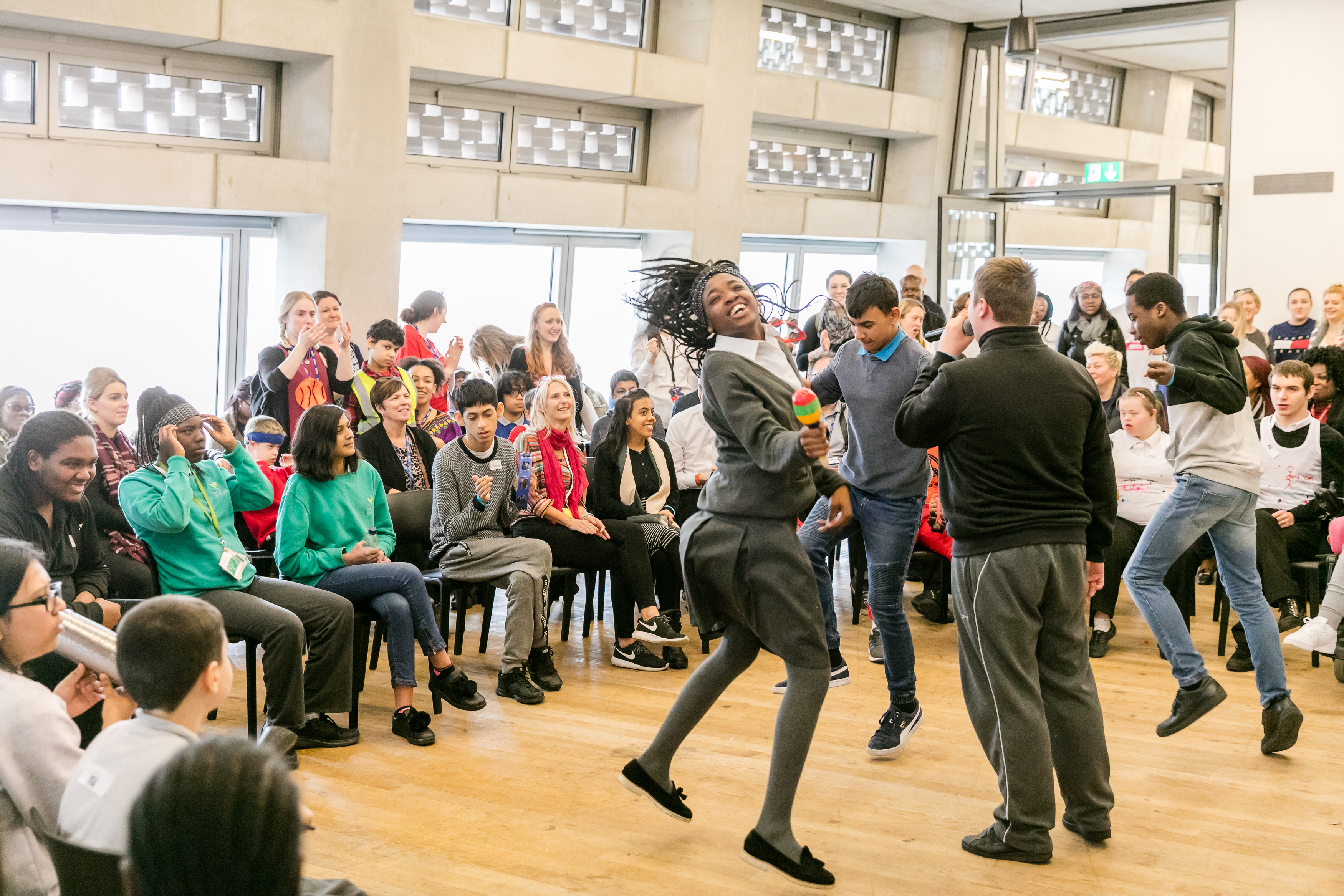 Image credits: Dan Weill and Dubheasa Lanipekun