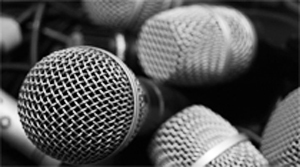 (Image credit: Apples and Snakes website)
Spoke is a new visionary poetry and spoken word programme that offers people in East London an opportunity to watch, perform and develop careers in spoken word.

As part of the Spoke events programme, Apples and Snakes will be holding spoken word masterclasses for KS3 & 4 teachers in each of the Olympic boroughs.
The sessions are led by poet and master educator Jacob Sam-La Rose and they aim to encourage more schools to engage with spoken word.

Practically based, these sessions will lead teachers through a range of exercises and techniques that will engage young people with spoken word and poetry, and provide useful activities that can be taken back and used in the classroom.
The sessions will take place in the following dates and locations:
Tuesday 8th October, 4.30-6.30 – Hackney Empire (Hackney)
Thursday 17 October 4.30 – 6.30 – Discover (Newham)
Friday 18th October, 4.30-6.30 – Studio 3 (Barking & Dagenham)
Tuesday 22nd October, 4.30-6.30 – The Albany (Greenwich)
Thursday 24th October, 4.30-6.30 – Half Moon (Tower Hamlets)
Tuesday 12th November, 4.30-6.30 – Lion Academy Trust (Waltham Forest)
For further info or to book please contact maria@applesandsnakes.org