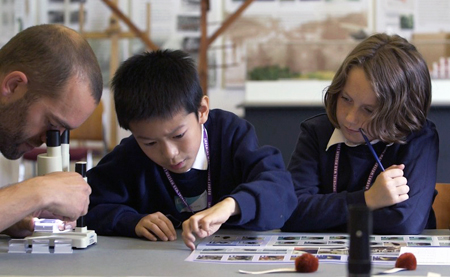 (Image courtesy of the Imperial War Museum)
Arts Award is working with the First World War Centenary Partnership, led by IWM (Imperial War Museums), to offer a First World War Special Edition Arts Award certificate which will be available until the end of 2018.
The Special Edition certificate is open to schools, museums, arts organisations and community groups who are running Arts Award and taking part in projects to commemorate the First World War.

Arts Award is a range of unique, nationally recognised qualifications that support young people to develop as artists and arts leaders, developing creativity, leadership and communication skills. Arts Award is open to anyone aged up to 25 and embraces all interests and backgrounds. Arts Award is managed by Trinity College London in association with Arts Council England working with 10 regional Bridge organisations.

Gina Koutsika, Head of National & International Programmes & Projects at IWM said: "I am really pleased that we are supporting the First World War Special Edition Arts Award certificate, which is recognising young people's creative contributions and responses, while encouraging them to explore and reflect on the relevance and impact of the First World War today. I am looking forward to enjoying young people's artistic work in the months and years to come."

Find out more about how your First World War commemorative project fits with Arts Award at www.artsaward.org.uk/firstworldwar