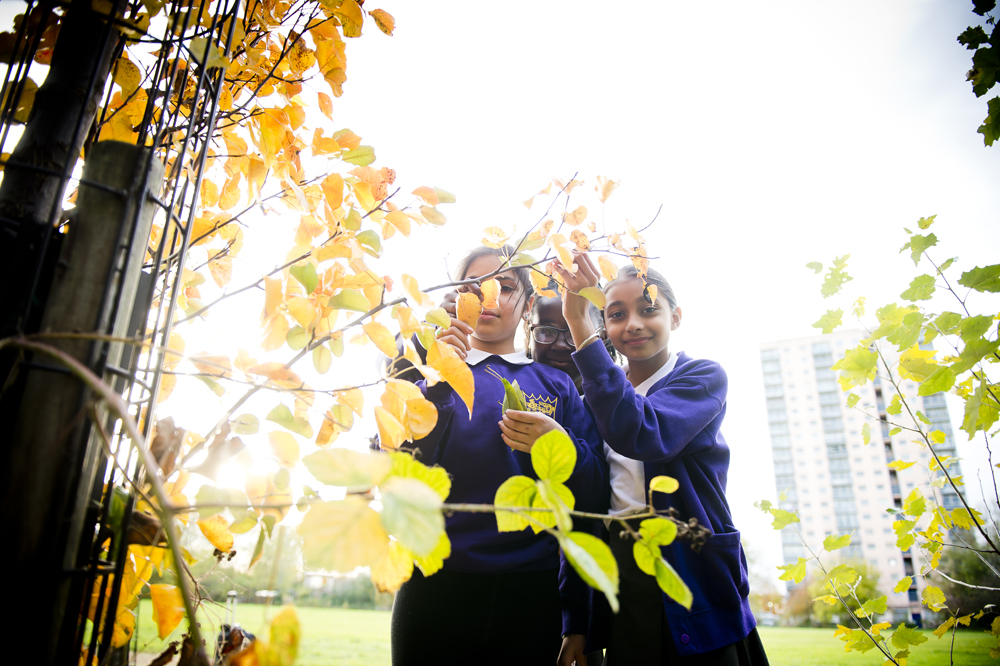 Often when a person finds themselves growing up in a forgotten little town their perception of time is distorted. Everything seems to grind to a halt. Seconds can last for minutes, minutes last for hours, hours last for days, days last for the duration of this sentence, etc.
Often times that's how growing up in Hayes felt for me. That was, until, I took the time to slow down, look around and realise, for the first time in my life, that the place in which I live may have more to offer me than I first realised. I was beginning to see the forest for the trees.
This realisation began to form after Dr Emma Filtness, Project Coordinator for the Our Hayes Our Heritage project, offered me the chance to write a poem (which you can read below) dealing with the history of Hayes for the project, which aimed to cultivate a sense of pride regarding this often forgotten industrial town.
Through this opportunity I discovered a side of my home I had never realised existed, a side unfortunately hidden in the pages of history that told "Of a land birthed on Domesday…" It was those forgotten pages of history that I turned to for my research. I uncovered that the weatherworn brick wall I used to sit on as a child while I waited for the bus bordered a church that had stood since 800 AD; the Old Vinyl Factory was actually what survived of the old EMI buildings and was responsible for the production of not only vinyl but gramophones and munitions throughout the 20th century; George Orwell had famously lived and taught in Hayes at Hawthorns High School for Boys (now The Fountain House Hotel) and, also famously, hated every minute of it. Slowly, the town I had previously seen as old and decaying began to seem timeless.
Exploring the heritage of my town wasn't the only opportunity given to me by Emma. A heritage lunch was to be held on the 26 January 2018 at which I was asked to recite my poem. After sharing a meal with those who also participated in the project, I stood at the front of the room and shared a piece of my own work with a room full of strangers for the first time. It was amazing. I was overwhelmed by the feedback and the encouragement which, to this day, stokes the fire under me.
It's often hard growing up in an impoverished working-class town, as the value of your surroundings can often get lost in day-to-day life. This can lead to a sense of mass-disillusionment and dissatisfaction that can be quite difficult to shake yourself free from.
However, thanks to the opportunities given to me by the Our Hayes Our Heritage project I have begun to challenge my negative disposition. Now as I walk the same streets I grew up on I can see a little bit more colour creeping in around the edges and things seem just that little bit brighter...
Hessee

by Kasey Smith
Come to the land overgrown with forest
for there's music in the leaves.
Listen to the melody
as it floats
on the coffee scented breeze.
It tells a story as old as kings
or perhaps even Adam and Eve.
Of a land birthed on Domesday,
like a sapling sprouting from a seed.

Come to the land overgrown with forest
for there's music in the leaves.
Listen to his master's voice
paint a picture of things to see.
Of an inheritance untouched by time,
August churchyards buried in autumnal debris.
With reawakened eyes
observe the forest and the trees.
Come to the land overgrown with forest
for there's music in the leaves.
Listen to the Byrds sing lullabies
in heaven-sent harmonies,
that tell of futures
well or
ill
and the desire to be free.
If you look up to those stars
then allow yourself these dreams.

---
A New Direction are pleased to invest in Our Hayes, Our Heritage through our London Cultural Education Challenge. Click here to find out more about this programme, and click here to find out more about newly launched, Challenge London, our joint-investment programme for 2018-2022.
Picture credit: Kingsmead School, photographed by Roger Brown for A New Direction