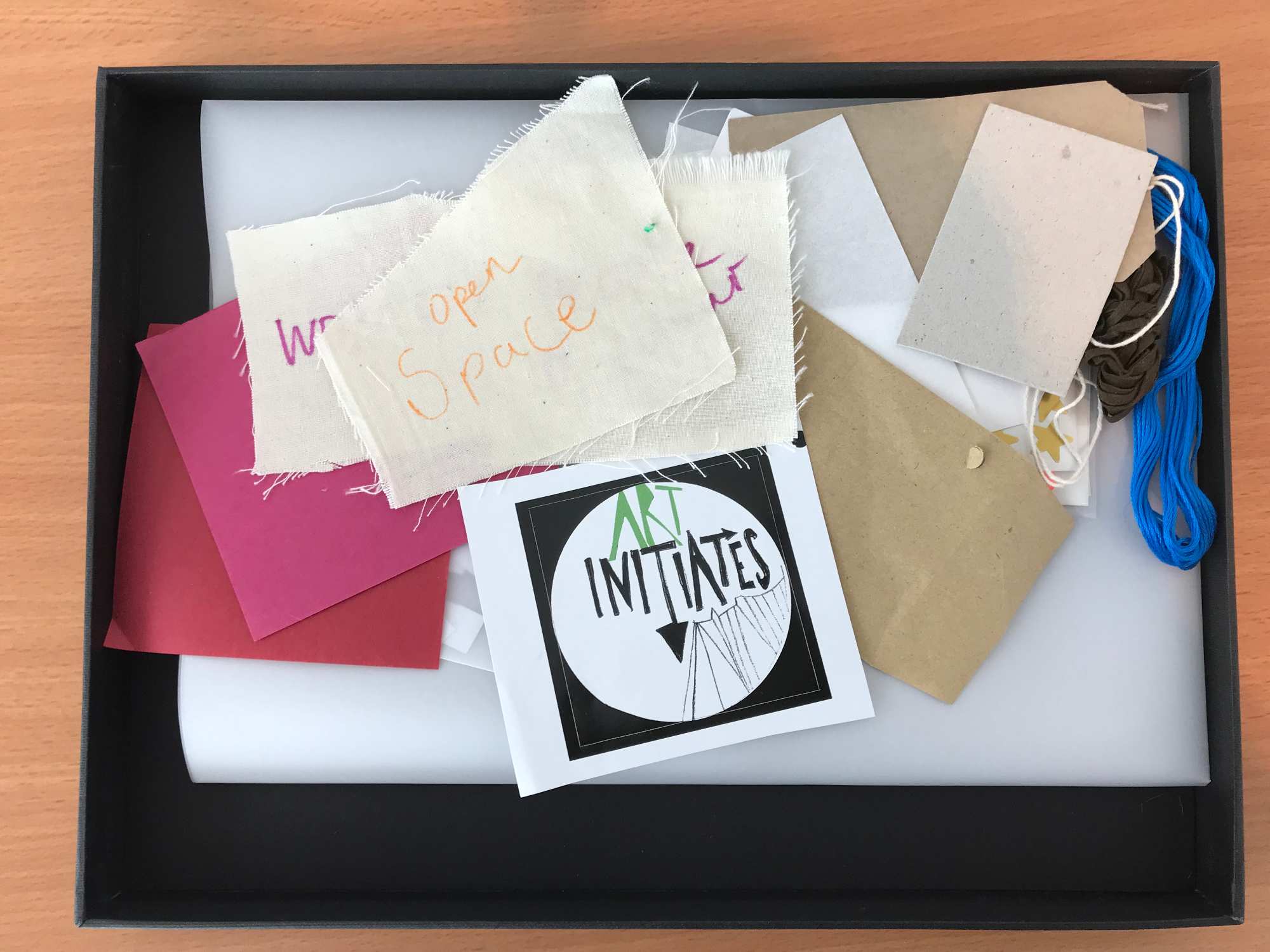 (With huge thanks to Shabnam, who wrote this for us, and who joined us on work experience at the end of this process)
---
We Belong is an art enrichment programme for young people in care. It was co-designed by a group of young people between the age of 18 and 23-years old.
A New Direction's work is aimed to support disadvantaged members of our society, therefore when the organisation carried out their research, the results showed how children in care were the most vulnerable and excluded group from our community. This was one of the main reasons why A New Direction wanted to carry out this project, as they want to make it part of their mission to help young people in care to develop and reach their potential creative ability.
The reason why this project is needed is because young people in care do not have the same privileges as other kids, such as family support, in order to reach their potential and gain new experiences of what life can offer.
The aim of this programme is for young people in care to learn about themselves, their responsibilities, and their community through creative means and for them to be able to build lasting relations of trust and respect. The change the project is looking to make is for young people to build and improve their life skills and qualities such as being able to listen and express their views and manage their feelings through different creative ways.
Why I wanted to be involved
I was keen to be involved because I wanted to help improve the care system so that other young people like myself do not go through something like my own personal experience and have a place where they can go to make new friends and not feel lonely.
Generally, all the activities within the programme were not just helpful and fun but very educational, as every single week we were learning about something new but in a creative way.
The first workshop was an introduction welcome to the project and getting to know each person on board. This was important because for us to work together a team, we had to establish our core values and rules such as respecting, appreciating and supporting one another regardless of the different viewpoints and understanding and guiding each other.
The second week was exploring what the programme of We Belong means to the group.
The day started with a trip to the House of Parliament and our tour guide was an educational officer who was part of House of Parliament. It was my first time visiting the place, so I learnt a lot about it. The point of this trip was to show how important and strong the laws are in this country as well as how we can fight for our rights and what we believe in. The trip I believe was very useful not just for me, but also the other group members, because it helps you to recognise and focus on what change you believe is needed in the society.
We looked at a painting which represented a part of history and what black British people went through.
The overall point of week 2 was about how we can express ourselves through different creative means such as drawing, painting or writing.
My highlights
My favourite activity overall on this programme was the sharing event because it was something that we had been working on for a long time as a group; therefore, it was very important for this event to go as smoothly as possible and face no problems. Also, it was also the first time for all members of the Care Leavers Collective to present in front of professionals.
What I enjoyed about it was the fact that everyone was comfortable with each other and was sharing their honest views while eating good food.
What I found the most useful from the event was being able to face and conquer my fears because I do not like presenting in front of people as it pushes me to come out of my comfort zone, but because I did not want to let down my team; I pushed myself to present in front of the audience.
From the event I met some team members from local authorities, and we spoke about how we as individuals need to push and fight for new laws to protect care leavers and pressurize the government to start taking actions.
There are two things I took away from this programme:
The first being the knowledge and the experience about a lot of things I did not know about or understand. For example, healing was one of the themes we chose as a group, but I did not know that an individual can heal themselves internally through creative arts.
The second thing I took away from this programme was to take my time in building relationships and building it up slowly on the virtues of love, kindness, care and understanding, which is something is I am going to implement in my personal life and in my next group work adventure.
What next?
The next step for this programme will be when it starts to run in Spring 2020, with young people in care taking part and benefitting from it.
I hope this programme achieves the desired outcomes that it truly deserves because I believe that this project will help many people in care to heal their pain, make new friends who are also in care therefore will understand them thus reducing the level of loneliness they feel. It will also help many of the young people to discover what career field they might like to go into and find the motivation to study hard in school.