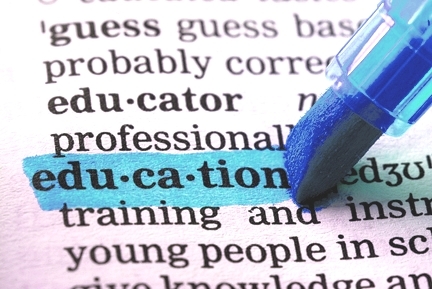 (Image courtesy of EdChat website)
The DfE's comment about the 'unprecedented level of interest' generated by the review of the National Curriculum is perhaps putting it mildly. Many sectoral groups, employer groups, faith groups and others have been keen to influence the review and fight for the importance of their cause within the curriculum. The arts are no exception and the Culture Learning Alliance and Arts Council England have done a great job in carefully looking at the proposals and unpicking the impact on the arts and the consequences for young people's cultural and creative development.
Now that the curriculum has been launched it is important to shift attention to how schools and teachers can be supported to help their students understand, enjoy and take part in a wide creative education – within (but perhaps also in spite) of the National Curriculum.
There is considerable evidence to show that schools play a significant role in building a habit of arts engagement and spotting and developing talent. Our own poll of young Londoners' engagement in culture shows very clearly that schools have a particular place in introducing young people to the more formal artforms that they might not explore by themselves (theatre, museums, dance performance) and even more importantly for young people from more economically disadvantaged backgrounds school is crucial in enabling basic engagement with the arts (whereas for better-off children this is more often led by the family).
The question then is not about whether school based engagement with the arts and culture is important – it clearly is (not only for talent spotting and arts habit creation but also for all the positive well-being and attainment benefits for young people) – but whether the National is the defining concern.
In London more than half of all secondaries are Free Schools or Academies – these schools are not obliged to run the National Curriculum. London requires 90,000 new primary places by 2014 - 2015, therefore we will see growth in primary schools– many of which are likely to be academies or free schools. Therefore already the idea of universal coverage for the national curriculum is questionable. Also, the new curriculum itself, whilst undoubtedly less favourable to the arts than the previous curriculum (particularly with respect to Dance and drama), still allows for creative teaching methods which might utilise the arts across subjects and it should provide some space for schools to interpret and develop the content (within the stated parameters) as they wish.
Our reading at this stage, is that we need to think about:
ways that the cultural partners and practitioners can help schools find creative approaches to enlivening the curriculum (for arts subjects and non-arts subjects)
the scope to develop really innovative approaches to jointly writing curriculums with groups of academies or free schools
how tools such as the Arts Award and other forms of out-of-school -hours learning in the arts could be nurtured to make sure we fill any gaps left by the introduction of the new model.
The trend towards more autonomy in schools, both in their discretion around funding and approaches to teaching and curriculum is not going to go away.
What we need to ensure is that within this more dispersed system children and young people don't end up with fewer opportunities to experience quality arts and cultural practice. It is ironic that the National Curriculum was launched a few days after the Cultural Education Plan(the government's collation of all publically sponsored strategic activity aimed at children and young people) without much sense of how the two things work together.
The Plan includes a pretty ambitious benchmark for what all young people should experience in their schooling in terms of arts and culture. It will be important to hold the government to this benchmark and track any perverse incentives created by the introduction of the new National Curriculum without losing focus on practical things schools and cultural partners can do now to ensure all young people are able to have a brilliant cultural childhood.
We would like to hear what you think...
A New Direction would really love to hear from you - to know what you would value in terms of support and engagement around the new curriculum and we will build this into our programme for next year. What are the new areas of the curriculum where the arts and creative approaches could help?
We will be focusing our October conference for teachers on models of creative curriculum, and we would love you to tell us what you would value for that programme - and of course come along!
Please leave a comment on this blog, on Twitter @A_New_Direction, via our Linkedin discussion group, or by email.