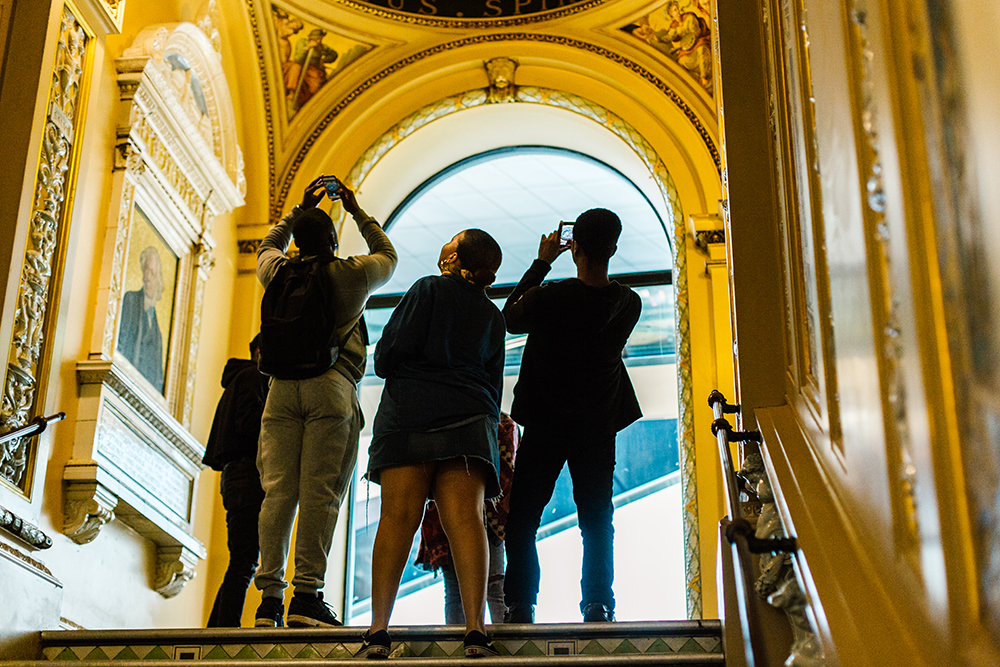 Image: partitipants on the Create Jobs Creative and Cultural Opportunities Programme. Credit: Francis Augusto
This year's National Careers Week takes place from 01 – 06 March and marks the 10th anniversary of the scheme. The week is a celebration of careers guidance and free resources in education across the UK. The aim is to provide a focus for careers guidance activity at an important stage in the academic calendar to help support young people leaving education.
For those students considering a career in the cultural sector, below you will find a list of top tips on how to get started...
1. Research, research, research!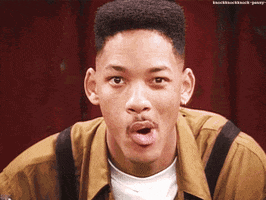 When it comes to finding jobs in the cultural sector, doing your research is super important as there are so many roles to choose from! Not only are there lots of roles, but a lot of them also involve unique responsibilities which are particular to the cultural sector. There are probably hundreds of roles that you've never thought of, heard of, or even knew existed when thinking about your career in the cultural sector.
So, it is essential to do your research, as you never know what kind of roles are on offer and what kind of roles are most exciting for you. Doing your research will further assist you in your search for work experience andplacements within the sector. It will allow you to not only expand your search, but also come across some of the work experience opportunities that are already out there. Additionally, doing your research could also come in handy when deciding your next educational steps, such as the subjects you may choose to study in sixth form or college.
Start by taking a look at job sites such as Guardian Jobs, Arts Professional and Museum Jobs to see the kinds of roles that are out there.
2. Get some experience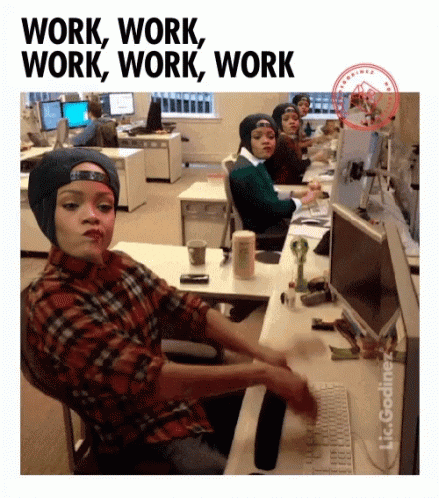 Gaining real working world experience is important regardless of the sector you would like to work in. Just ask a third-year University student who is looking for a job and finding they need a minimum of 3 years' experience. As much as it is important to enjoy your educational experience, it is equally as important to try and gain some work experience when you can.
In the cultural sector, this is particularly important because, not only will this put you in a great position when applying for roles in the future, but it will also be a fun way for you to explore the variety of roles that exist within the sector and allow you to find out which roles really excite you. Some organisations offer work experience opportunities that take place during the summer and last for a week or so, while other organisations offer insight weeks during the easter holidays. Keep an eye out for these companies whilst you're doing your research and be sure to apply! If you find an organisation you like while conducting your research, try popping them an email and ask about work experience opportunities too.
Doing work experience not only offers an insight into the industry but it also gives you a chance to show these companies how great you are. So, whilst you're on your work experience placement, remember to show off your skills! Leave them with a great impression, as you never know who could be watching you and considering you for a future full-time position.
3. The mentor quest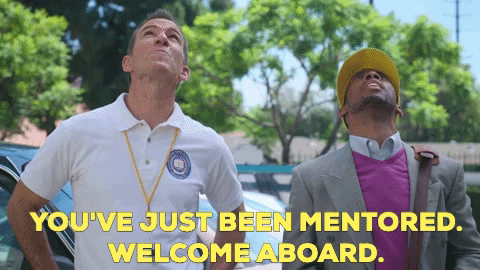 Finding a mentor is not the easiest task, and finding a mentor that suits you is even more difficult. However, getting a mentor could also be an amazing way to break into the cultural sector, particularly when it comes to deciding your next steps after you've left school.
A great mentor will be able to:
Give you constructive feedback on your CV or portfolio
Encourage your natural strengths and talents
Share their expertise and experiences with you
Give you a first-hand insight into what it is like working within the cultural sector
And so much more!
Most importantly, they will be able to introduce you to more contacts and support you in building your network, which is another key to unlocking your success within the cultural sector.
Again, if you come across any organisations or people you're interested in when doing your research, try sending them an email and ask about mentoring opportunities. Also check out The Arts Development Company's creative mentoring programme.
4. Degrees are great... and so are apprenticeships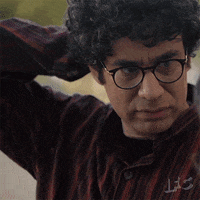 Traditionally, going to university and studying an arts degree was the only path to take when trying to break into the cultural sector. However, it's 2021, and a lot of things have changed. It's important not to limit yourself to a particular subject or pathway into work – keep an open mind and choose a pathway or subject(s) that you would find most enjoyable and manageable.
There are now so many other ways to enter the sector, for example through an apprenticeship, vocational programme or even a degree-related apprenticeship. Again, it's about doing your research and deciding which option best suits you and your goals. If you do decide to go down the traditional education route, it's good to think about the subjects you choose at A-level as they will most likely influence what you go on to study at university. If you don't want to go down the traditional education route, then it's important to keep an open mind and potentially consider a vocational programme or apprenticeship, as this route will also allow you to fulfil many roles within the cultural sector. However, if you are decided on a particular role within the sector, always double-check whether the role requires a degree or not.
For some guidance on degrees in the arts, check out the Ucas website, and for apprenticehips take a look at the Gov.uk website. A New Direction's employment programme, Create Jobs, also offers loads of great vocational programmes in the creative and cultural sectors.
5. Events, workshops and staying connected!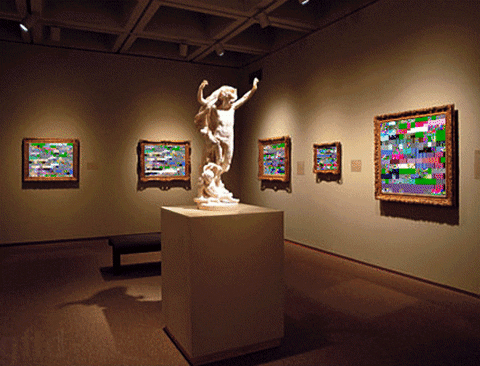 Attending cultural events or workshops is another way for you to remain engaged and stay connected with the sector, especially whilst you're studying.
You can find lots of exciting events on platforms like The Dots, Eventbrite, The Culture Diary, and sometimes even on your favourite social media platforms like Instagram and Twitter.
Events are also a great way to meet people who work in the cultural sector and might be able to give you advice, an insight into the industry, or even help connect you to relevant people and opportunities. It's also a chance to enhance your knowledge and keep up to date with interesting discussions that are happening within the cultural sector.
6. Utilise your social media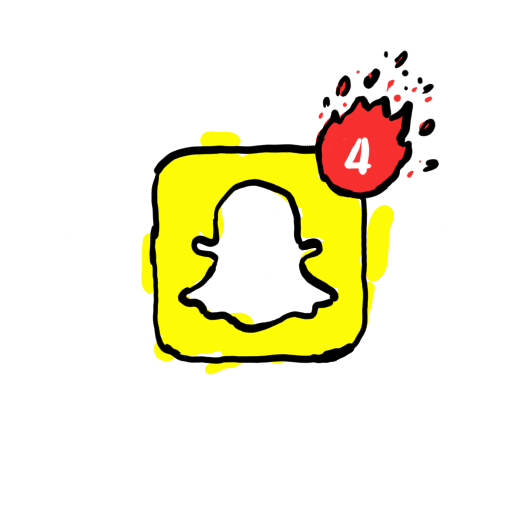 Surely you have a least one social media profile...? If so, utilise it!
Follow the pages of the cultural organisations that you would love to work for and keep up to date with what they're doing. Most organisations usually post about any exciting events or opportunities they have coming up.
Social media is also another way you can engage with the sector. For example, on Twitter there are often debates and discussions on current issues in the sector. Getting involved in those discussions is a great way to connect with others working in the sector.
Start by checking out some general hashtags on twitter such as #culturalsector and #culturalheritage to get a feel for the chatter going on. You might also want to get involved in some regular hashtag-based events, such as #MuseumHour (every Monday evening from 8-9pm) where museums and the heritage sector come together to discuss various topics, and #Inktober, where artists, illustrators, tattoo artists and more to share their work every day throughout the month of October.
---
Where next?
Create Jobs – our employability programme