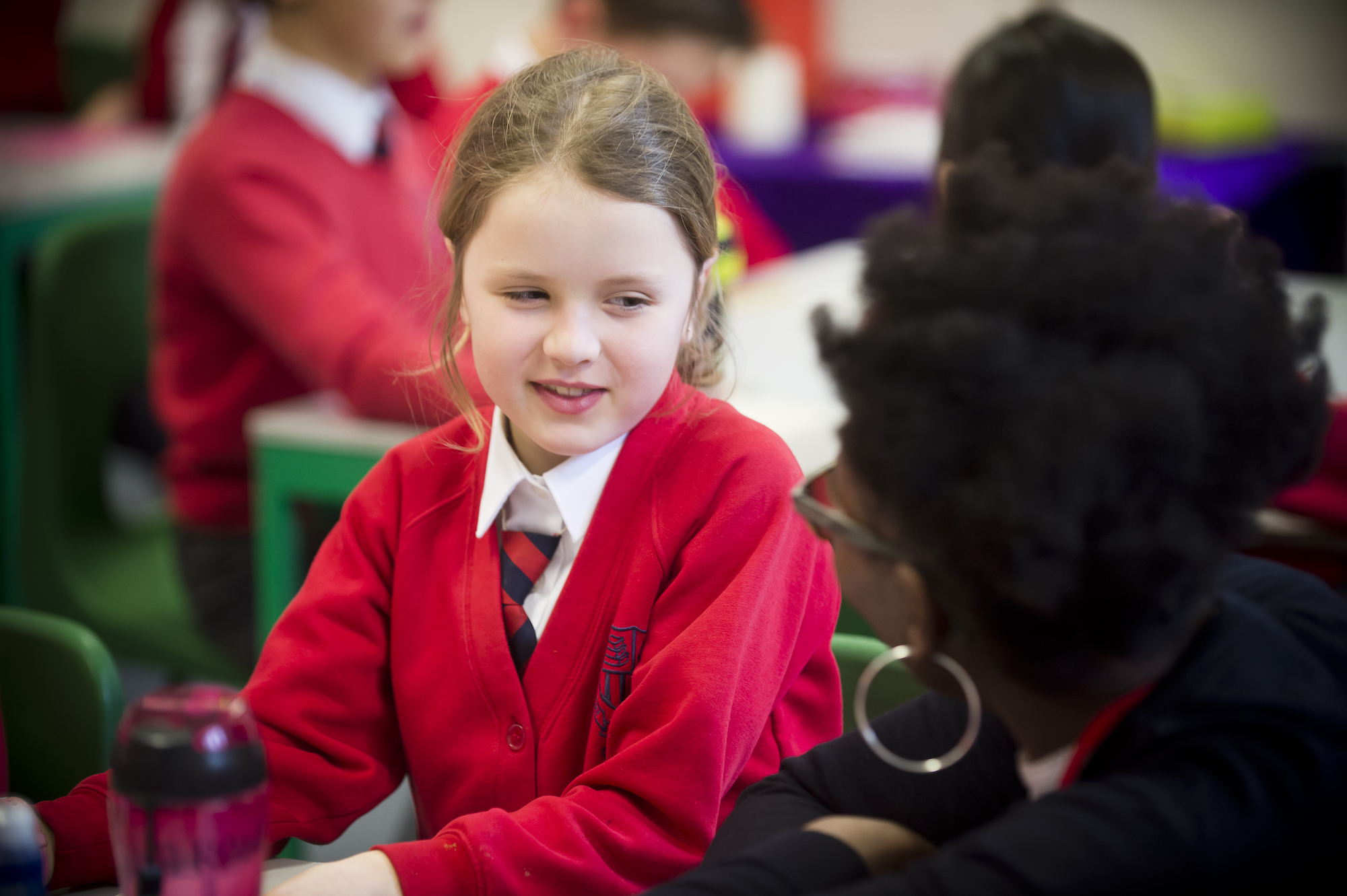 When the words 'primary school' and 'careers' are mentioned in the same sentence, a lot of people become a bit apprehensive. It perhaps seems a bit premature to be discussing careers with five or six-year-olds, many of whom no doubt want to be some type of Marvel or Disney character when they grow up! However, it is important that both teachers and parents don't confuse career-related learning with careers advice and guidance.
When talking career-related learning at the primary level, it is more about opening up the world of opportunities that are out there, rather than asking children to refine what it is they want to do in the future. It's about showing children the opportunities are endless, exposing them to a wide range of experiences, and encouraging them to understand that they can be anything they want, regardless of their gender, ethnicity or where they live. It's also about dismantling the gendered and racialised stereotypes about careers that children as young as six can begin to develop.
Career-related learning has been proven to motivate and fire the imagination of primary children, especially when it comes to their learning, as they are beginning to learn more about their own abilities and talents and see the links between their learning and their future.
There are many fun and interactive ways to engage pupils in career-related learning – here are a few suggestions and resources that could help you get started with career-related learning in your classroom today!
1. Inspire your class with role-models
This film from Inspiring The Future highlights that early on in their education, children already define career opportunities as male and female.
You can help challenge career stereotypes by exposing students to a variety of jobs and the diverse range of people who do them. While real-life people visiting your school may not always be practical (particularly at the moment), films and books could be one of the ways to build awareness about role-models and hopefully spark their own ambitions.
The BBC has a series of short films introducing a variety of careers, and the book series Little People, Big Dreams and Little Leaders introduce young readers to inspiring people from diverse backgrounds across a range of disciplines. Young, Gifted and Black by Jamia Wilson also lists 52 icons from the past and present to empower the next generation of changemakers.
2. Hold career events
If school visits are an option, you could host a careers day where professionals from a variety of backgrounds come into the classroom and talk to students about their jobs.
Primary Futures are an organisation who connect teachers with volunteers from a huge range of jobs – from app designers to zoologists; from apprentices up to CEOs – through a secure online platform.
Young Enterprise also have programmes and workshops for primary schools which support careers education by providing meaningful employer encounters and helping young people to develop the skills they need for the future.
According to research from The Career and Enterprise Company, career-related learning works even better when parents get involved, so inviting some of your parents in to talk about their own careers could also work very well.
3. Utilise PSHE to get students thinking about their future
Quite often PSHE units already have lessons where children are considering their own talents and interests. This is an ideal link to introduce students to the world of work.
If you need activities to supplement your existing schemes of work, check out some of the resources below:
4. Brush up on your own knowledge
The Careers and Enterprise Company's Primary School Toolkit identifies six lessons for career-related learning at primary level, including questions to help you decide what which direction to take your school's strategy.
STEM has a careers toolkit which offers advice and tips on how to link subject knowledge to curriculum and careers knowledge.
Read the Drawing the Future report, which revealed children's career aspirations are too often based on gender stereotypes, socio-economic backgrounds and by TV, film and radio.
---
Where next?
More creative tips for teachers blogs
Join our new Creative Teaching Communiy