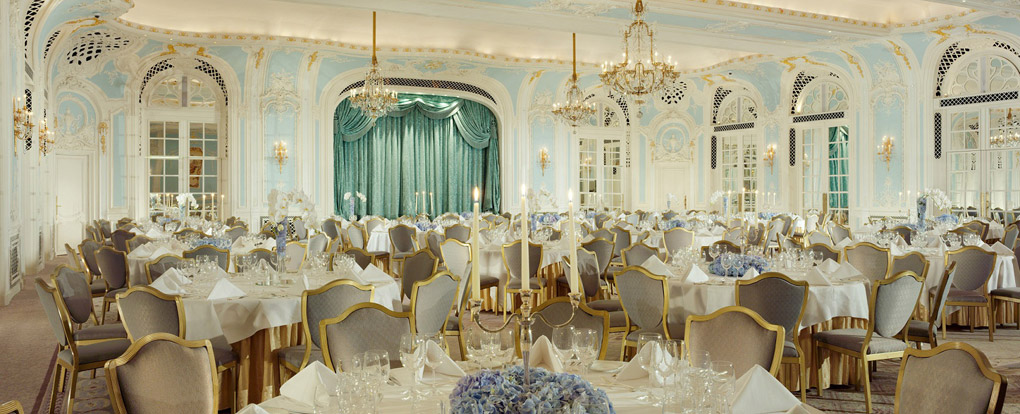 (Image - 'The Savoy' from CREATE website)
We are really happy to have been able to support this wonderful project by helping link up schools and young people from across East London to this fantastic opportunity.
From May to July this year, Ruth Ewan (a Scottish artist based in London, known for creating context or site-specific art projects which highlight the continued relevance of particular hidden historic moments to the present) worked with a group of creative mentors and invited more than 200 young people from across east London to create The Liberties of the Savoy, drawing inspiration from events that took place in 14th century London.

The project was the winner of the CREATE Art Award 2012.
Yesterday (Tues 17 July), young people from across the six Olympic host boroughs travelled by cable car and boat to The Savoy's Lancaster Ballroom for the culmination of this project, to create a unique event inspired by the Peasants' Revolt of 1381.
They were responsible for every aspect of the event including the menu, music, performance, design and transport. As well as developing key practical skills, participants were invited to reflect on a key moment in the Capital's history. The aspirational and motivational aspects of this project are all the more significant given today's current high levels of youth unemployment and the need for greater social mobility.
The young people were drawn from schools all over east London and ranged in age from 11-16 years of age.
The creative process and event was recorded and will be turned into a documentary and publication, created in collaboration with the participants.